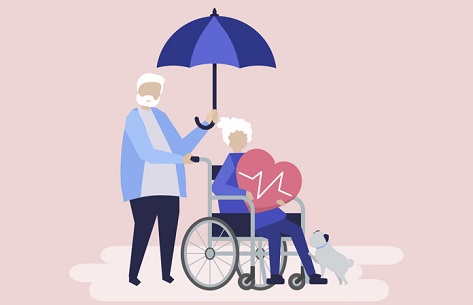 Nowadays, with an outbreak of COVID-19 all over the world, every individual have realized the importance of health insurance in their life. A "Health Insurance Policy" is a necessity of modern times as it provides you the financial protection in big medical emergencies or routine ailments. It has become priority that we simply can't live without blaming it on high rising healthcare facilities. A health insurance plan covers cost of an insured person's medical expenses in the hospital. As we know, health complications grows more as we grow older so it is better to start it at early age because most of the insurance companies charge lower premiums from the young. So choosing a right med claim policy can be a tough and mind boggling. Here are some essential factors to inform you why health insurance plan from ShubhBank is a great deal to reap the good benefits.

1) Co-Pay term: It is the fixed percentage of hospital bill you have to pay out from your own pocket. For instance, if your plan has a 20% co-pay clause, you have to pay Rs. 200 on a bill of Rs. 1000 and rest will be paid by insurer to the hospital. If you choose a no co-pay policy then you don't have to burn a hole in your pocket.

2) Coverage Duration: Most of the individuals do not require any medical assistance till the age of 40, so always choose a plan that provides you lifelong coverage. This way you can keep the financial worries far away when your health begins to deteriorate as your hairs grow grey.

3) Waiting Period: Be aware, the expenses related to your pre- existing disease will not be covered in policy from the day you buy the policy. In such cases, you have to wait for a specific period. Before you apply for "Health Insurance Plan" at ShubhBank, make sure to check the duration of waiting period to get covered for the ailment you are suffering from.

4) Rent of Room: The kind of room you get admitted in hospital matters incredible as your health insurance is concerned. Always check the sub limit on room rent because if you exceeded it, the insurer will end up reducing the sub limits for other medical expenses.

5) Pre and Post Medical Expenses: Pre medical expenses will cover all the series of medical tests of insured person before getting admitted to a hospital while Post medical expenses cover all the charges incurred by a person after getting hospitalized.

At the end, we can say that if you know your policy better, then there are greater chances of claiming benefits from your insurance company. Before you sign up for health insurance from ShubhBank, we advise you to read the terms and conditions carefully, check the list of inclusions and exclusions, compare the different policies offering different benefits and choose the right one that suits best to your requirements and make a wise move.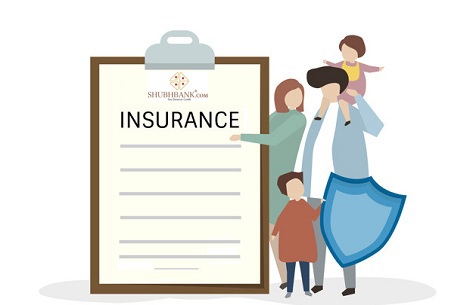 It is an insurance policy that provides the fixed coverage to the insured for a fixed period of time at fixed rate of payments. In any causality or demise of the person during the policy term, the insurer pays a pre-decided amount of money to the nominee. Some insurance companies in the market also provide coverage in case of full or partial disability. Don't take it as a financial instrument to generate wealth during the lifetime. The policy holder pays a certain amount of money annually as premium since the start to end of the policy, and in case of death or disability resulting in loss of regular income; the insurer pays coverage to the nominee either as one-time payment or in lump sums. Let us understand the better way that what is the need of term insurance in life?

Availing this insurance will benefits the family dependents of insured person even after they are gone. Every person who has dependents in their family such as parents, spouse, and children should definitely by a "Term Insurance Plans". It is catered especially for those who are only one to earn bread and butter for their families and have dependents that will face the money crisis after your job loss or demise. The coverage amount received from policy in that case can be used for daily expenditures, higher studies or wedding expenses of their children.

Features of a Term Insurance Policy
The key features of this insurance plan which one should look for before buying it are:

Assured Sum
Assured sum in the plan is the amount of money that is payable to your nominees/dependents after the insured person's demise.

Age
Every person in the age bracket of 18 to 65 is eligible to "Buy a Term Insurance Plan".

Maturity age of Insurance
The age at which an insurance policy expires is known as maturity age of the policy. Generally, most of the policies have a maturity age of 75 years but a few may even go up to the age of 85 years.

Policy Tenure
The duration for which an insured has coverage is known as the tenure of the policy. For instance, if a person having age 40 years want to opt for a term plan with a maturity age of 75 years, then, in this case, he will have tenure of 35 years. The tenure period of a term plan may range from 10 years to 40 years depending upon particular insurance company.

Claim Settlement Ratio
Before choosing a term insurance plan, you must ensure that you are buying it from an insurer who is offering a higher claim settlement ratio. This ratio implies the percentage of claims that the insurer offers to policy holder, so one must choose an insurance company on the basis of its claim settlement ratio.

Health Check-ups
The insurer may ask you to undergo some health tests while applying at a certain age or in need of high insurance cover.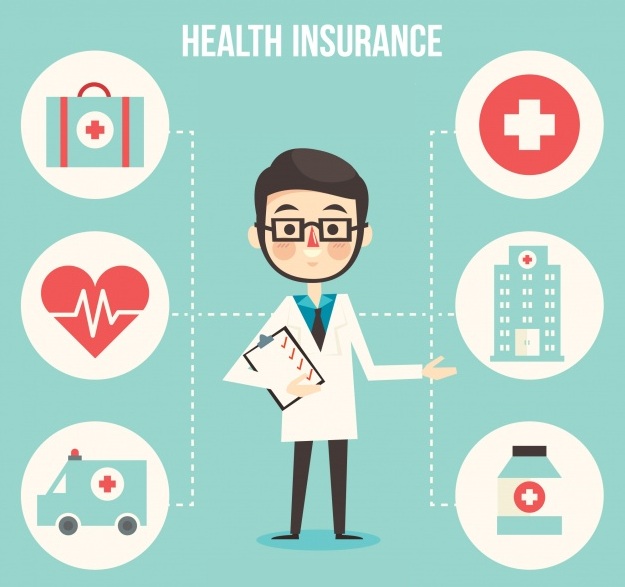 Nowadays health insurance policies have become more customer-friendly. These policies not just cover the hospitalization expense but also come with other varied benefits which make each plan unique. As the cost of medical treatments is rising day by day, it is important to know about the various kinds of support provided by insurers. Let's look at some lesser known features of "Health Insurance" that can ease the burden of medical expense on you.

Free health check-ups: This feature is offered in most of the plans by insurers. The policyholders can take the benefits of free preventive health check-ups to a certain limit which is pre-determined by the insurer. This feature can be availed only after completing a continuous claim free period typically ranges between one and five years.

Domiciliary treatments in policy: Some patients are not in a condition to be transferred to a hospital or there are no beds available in the facility, so they are treated at home which is known to be domiciliary treatments and are covered in "Health Insurance Policy". Read all the terms and conditions of a policy to understand that it are covered up to a specific limit or entirely.

No claim bonus: If you do not make a claim in policy limit, you are offered benefits under no claim bonus. These benefits can be in the form of an increased sum assured or discounts on premium. It is cumulative in nature and increases continuously every year when no claim is made.

Convalescence benefit: This is also known as recovery benefit and is given out to a policyholder in the case when hospitalization exceeds the specified number of days. This feature is useful for prolonged hospitalization.

Benefit of daily cash: A fixed cash benefit is given out the policyholders for each day of hospitalization by insurer. The feature can be used to meet the additional expenses faced during your stay in the hospital such as the refreshment's costs.

Lifelong renewability: It is relatively a new feature added to the health insurance plans, with the amendment in regulations mandating lifelong renewability. Now health covers do not impose any maturity period to when the plan can be renewed. They are allowed lifelong if premiums are paid within the stipulated renewal date.

Sum assured restoration: This benefits you as double sum assured coverage. The sum assured is restored to 100% allowed under certain terms and conditions if it is exhausted in a particular year.

Emergency treatments: Some of the insurers provide coverage for outpatient medical expenses like doctor's consultation fees, pathological tests and costs of medicines etc. it is useful for those patients who avail the treatments which do not require hospitalization.

Non-allopathic treatments: Nowadays many insurers have started providing coverage for non-allopathic treatments such as homeopathic, Ayurveda and unani treatments. Some plans provide coverage up to the sum assured whereas some have a sub-limit on the coverage.

Compare the inclusions and exclusions of multiple plans before choosing a plan and do not base your decision on the premium cost.