Tag: home loan from top banks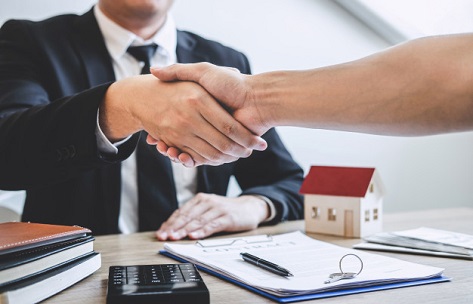 Owning a home is something special that all people tend to with their hearts. It is one of the biggest investments of life where you will end up spending most of your time as your family will grow in it and so will you. Every rich and poor wants to have their own house and to get so, they opt to choose a home loan to fund such big purchase. Taking a home loan is easy and convenient but it is more important to clear it as soon as one can. You can't spend your half of the age in paying back the home loan. Here, we have discussed some smart ways to prepay your home loan and it will be possible if you plan well.

• Choose a loan with part payments: When you receive a loan initially, it is based upon your income and credit score but over a period of time, your income will increase and in turn your affordability. If you have taken the loan for the maximum tenure, you are allowed to repay more over a period and finish it off before tenure. Always check for the lenders that offer pre-payment feature that you can pay more than the EMI when possible.

• Change your installments amount as your income increases: Every person in their life grows their career and so does their salary. Make sure that you must increase the loan installment as your income increases which will reduce the interest rate efficiently. At that point, lender will help you in reconstructing your loan as per current salary of yours resulting in strengthening of your creditworthiness.

• Always aim at prepaying the loan: When you plan to "Apply For Home Loan" you must set some money aside to make the down payment. If you take a loan with prepayment features, then divide your investments accordingly. Everyone has specific goals regarding their investment plans so clearing a home loan should also be one of them.

• Invest in SIPs to prepay the home loan: If you start investing in mutual funds at early age, you can accumulate a great quantum over a period of 10 years or so. You can use the chunk of money from these funds to clear off the considerable amount of your home loan before the tenure ends. Investing in SIP's also helps you to save on taxes resulting in double profit.

• Use your other income sources towards the prepayment: There are great chances of acquiring other sources of income either a rent of property or other variables from work area. This extra income can be directed towards prepaying the loan.

A smart tip to "Avail Home Loan" is to start your search wisely and prepare yourself for good amount of down payments. Nowadays online home loans are popular in lending market which offers you doorstep services, customer support and you can also check your credit score also. Always remember prepaying your home loan not only relieve your financial burden but also gives you the space to plan for other financial investments.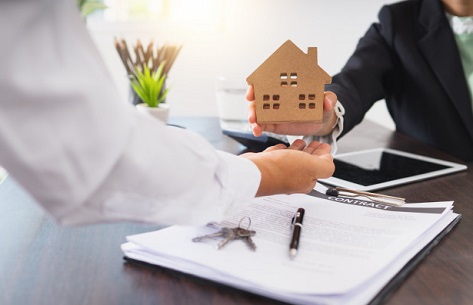 A home is one of the most important assets of your financial security. Once you have your own home, then there's nothing that can threaten your financial future. Buying a home is the biggest investment of someone's life, so you need to keep all your short and long term goals in your mind before planning for it. A right purchase and best home loan should be in your priority list. Being aware of these two aspects can help you to avoid any debt trap in the future. Always look for the loan offers that suit you the best as your requirements and preferences are going to vary from others. Now you have better idea of the aspects you need to look out before you commit to a home loan, it's time to tell you more about your rights as a borrower.

When you apply for a loan: When someone applies for a home loan, the lending institution is supposed to provide you all the information regarding:
• Applicable interest rates.
• Payable processing fees.
• Prepayment charges.
• Charges for converting interest rate types(either floating or fixed).
• Miscellaneous charges that might affect the interest rate on loan money.

When loan gets sanctioned: After your "Home Loan Application" gets sanctioned, you have the right to ask the lender about following things:
• Terms and conditions of loan agreement.
• Sanction letter.
• Written receipt for all post-dated cheques.

During tenure period: In case you forgot or unable to make the repayments for any reason, there is a set procedure which may not cause a mental stress to you and lender has to follow for the recovery of outstanding balance that are given below :
• Reminder to the borrower through notice
• Notice prior initiating any recovery proceedings against you
• Sending an authorized professional who shall deal with the borrower in civilized manner
• Contact the borrower to maintain the desired decorum and decency.

After repayment: Once you are done repaying the whole loan amount along with interest rate, you need to ask the lender for following documents:
• No due certificate.
• Original documents of titles of property pledged as collateral for home loan.
• Unused post-dated cheques.
• Letter of final settlement signed by authorized official of the lending institution.

When you "Apply For Home Loan" read the fine print carefully so that you won't miss out minor details that could possible affect your finances in the future. You are supposed to know all the exact details of your loan and documents related to it. No doubt, there is a long list of things that you have to remember but keeping your rights in your mind will help you to stay calm headed in the loan journey as sometimes you are unable to get the assistance from your family and friends. You have to be sure about everything from your eligibility criteria and rights to the property you are buying. We hope you are more aware now about the rights you have while applying for a home loan to make your purchase a best decision of your life.