Tag: home loan in chandigarh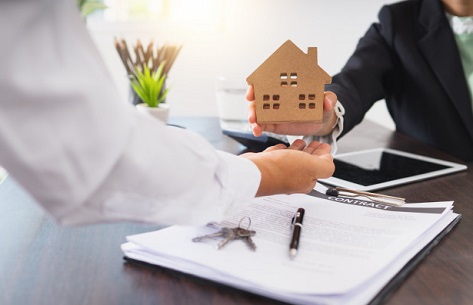 A home is one of the most important assets of your financial security. Once you have your own home, then there's nothing that can threaten your financial future. Buying a home is the biggest investment of someone's life, so you need to keep all your short and long term goals in your mind before planning for it. A right purchase and best home loan should be in your priority list. Being aware of these two aspects can help you to avoid any debt trap in the future. Always look for the loan offers that suit you the best as your requirements and preferences are going to vary from others. Now you have better idea of the aspects you need to look out before you commit to a home loan, it's time to tell you more about your rights as a borrower.

When you apply for a loan: When someone applies for a home loan, the lending institution is supposed to provide you all the information regarding:
• Applicable interest rates.
• Payable processing fees.
• Prepayment charges.
• Charges for converting interest rate types(either floating or fixed).
• Miscellaneous charges that might affect the interest rate on loan money.

When loan gets sanctioned: After your "Home Loan Application" gets sanctioned, you have the right to ask the lender about following things:
• Terms and conditions of loan agreement.
• Sanction letter.
• Written receipt for all post-dated cheques.

During tenure period: In case you forgot or unable to make the repayments for any reason, there is a set procedure which may not cause a mental stress to you and lender has to follow for the recovery of outstanding balance that are given below :
• Reminder to the borrower through notice
• Notice prior initiating any recovery proceedings against you
• Sending an authorized professional who shall deal with the borrower in civilized manner
• Contact the borrower to maintain the desired decorum and decency.

After repayment: Once you are done repaying the whole loan amount along with interest rate, you need to ask the lender for following documents:
• No due certificate.
• Original documents of titles of property pledged as collateral for home loan.
• Unused post-dated cheques.
• Letter of final settlement signed by authorized official of the lending institution.

When you "Apply For Home Loan" read the fine print carefully so that you won't miss out minor details that could possible affect your finances in the future. You are supposed to know all the exact details of your loan and documents related to it. No doubt, there is a long list of things that you have to remember but keeping your rights in your mind will help you to stay calm headed in the loan journey as sometimes you are unable to get the assistance from your family and friends. You have to be sure about everything from your eligibility criteria and rights to the property you are buying. We hope you are more aware now about the rights you have while applying for a home loan to make your purchase a best decision of your life.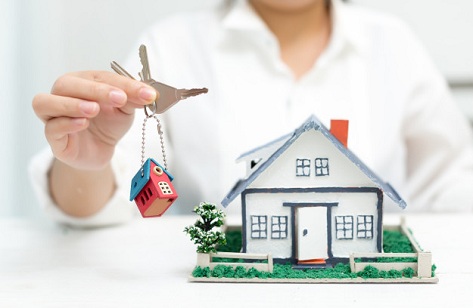 It is a dream for almost everyone to have a dream home. However, it is not always possible to build a nest due to many constraints. One of the significant obstacles is the financial part. Not all are financially sound enough to foot the bill for having a roof of their own. So what does one do? Stay in rented house spending day and night thinking for a dream home? Well no, with "Home Loan Offers" extended by many financial institutions, the goals can be turned to reality. However, there are specific home loan eligibility criteria that one has to fulfill to grab the home loan offers and let us discuss some of the facts for taking home loans.

Going for the loans

One of the primary concerns of taking home loans is interest rates. One can opt for a fixed rate of interest or a floating rate. The fixed rates of interest do not change with the change in market situations. However, the floating rate changes with the ups and downs of the financial market. It can sometimes go up or sometimes climb down. It is the income structure and the capacity of the person to repay the loans, considering the above factor.

The other important factor while taking a home loan is the tenure for which the credit should be sought. One should select the tenure of repayment in such a manner that the loan burden is complete before any significant planned expenditure. It may be the expenses for the higher studies of the kids, or a marriage of the children say after 20 or 25 years. One should gauge all these factors and the EMI before finally deciding on the tenure of the home loan.

The eligibility criterion of various financial institutions providing home loans varies, but more or less, they are competitive with each other. For some institutions, the minimum & maximum age is between 23 to 65 years, and for many other institutions, it is between 25 to 70 years. While for the salaried class the age eligibility is less but for the self-employed class, there is more relaxation. Apart from being an Indian citizen, one has to have a good CIBIL score to get adequate home loans. Again based on the salary and monthly earnings, the amount of credit varies. For example, a person aged 25 years and has a net monthly income of rupees 25000 can get a home loan of near rupees 19 lakhs. It is best to visit the websites of the financial institutions and banks and use their "Home Loan Eligibility" calculator after filling the required fields and get an idea of the eligibility.

One can always apply online through the websites of the banks and other financial institutions providing home loan offers after calculating and fulfilling the eligibility criteria. After the application, the financial institution will verify the application and will call for furnishing specific details in hard copy. Even the property details are sought so that they can check the need. Once they are satisfied, the home loans are sanctioned.

With home loans, it has become easy for many Indians to turn their dreams to reality. Avail the offers and be the owner of a dream home.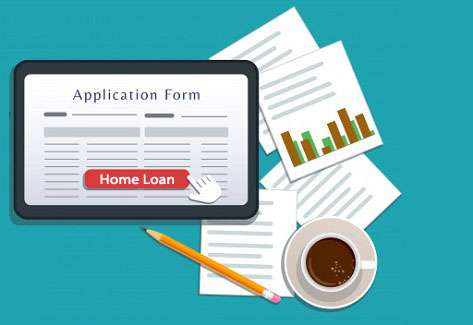 It is very discouraging when your home loan application gets rejected. Let's take a look at which could have possibly gone wrong rather than to dwell on failures. If your application has got rejected then learn from this experience as it will help you to identify aspects of your expenses that need inspection and improvement. Try to recognize your financial activity, such as delayed payments and eradicate them immediately. Being rejected for once doesn't mean that you will never be approved. Let's go through some reasons why your "Home Loan" got rejected by the lender.

Unsatisfied Credit Report: Every lender considers your credit report as a reliable decision making tool before lending you the amount. Your credit report is consisted of missed or delayed card payments, previously loan applications and multiple loan applications. Therefore, such factors damage your credit worthiness. A low CIBIL score is the primary reason for the "Rejection of Home Loan Application".

Insufficient Income: Unstable employment or changing too many jobs affects your loan application. Many lenders take your application on account if borrower has two years of constant employment. You need to have hand in valid proofs of working years to the bank or lender. The other factor is your income size, if your payment is too small, lender may not be willing to accept your loan request. It is good to start saving early as buying a home is one of the biggest investments.

Incomplete Paperwork: it is evident necessity for any loan application to submit updated and valid documents. In case of false submission, your application will not be processed. Lenders or bankers may look out for a clear track record of your ITR filings of the last two or three years before approving your application. Ensure the lender by providing accurate, complete and updated list of assets and finances to get the loan approval.

Pre-Existing Loan: Having too many loans in your pocket can leave the lender with a sense of uncertainty about one's financial decisions. A lender will decide to approve your loan request after reviewing your income-to-debt ratio. If you are already donned with one or more existing loans, your liabilities should be greater than income to get the loan. Don't be deterred by this and make a wrong decision.

Improper Asset Documentation: The rejection doesn't always depend upon the applicant's shortcoming, but sometimes, the value of the property may not be able to match the amount applied for. The high demanding properties have good resale value and a stable price whereas lenders do not prefer funding building older than 15 years.

If you are planning to get a Home Loan, enjoy the lowest interest rates and instant approval with zero paperwork at ShubhBank. If you are on the lookout for the online loan option or any other financial tool, you should take a tour on our website and take your pick. Now you know all about the factors responsible for loan rejection, it's time to be aware of them.