Tag: home loan in gurugram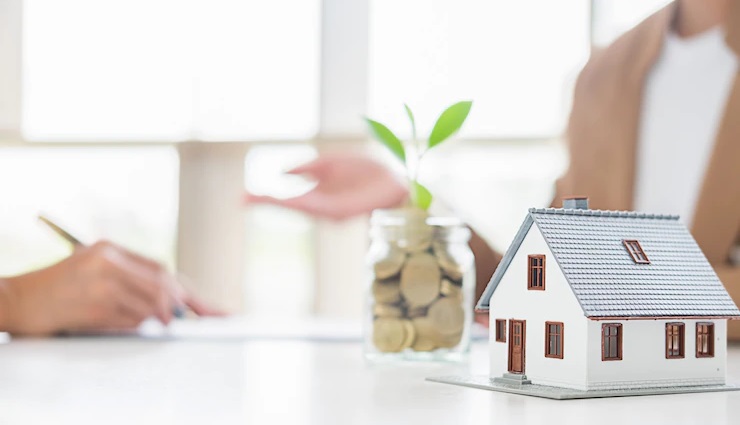 One will be surprised to know that he/she can get a financial security along with "Home Loan" because there are so many ways to save funds on it. The great thing about a home loan is that it can help you save on your monthly repayments. Therefore, one can save a lot on their home reading all the terms and conditions.

A great way to save money on home loan is to avail the most economical loan possible and then repay it off as earlier as possible. In this way, you can save money on interest rate while you are paying monthly installments on the principal amount that are smaller than charged for other mortgages.

A borrower should check and compare all the loan features with different lenders before you "Apply For Home Loan" to get a best deal out of all. In this blog post, we have listed some of the easiest ways to save funds on your home loan:

Negotiate with lender: When you request a lower rate of interest on your home loan with a specific lender is known as negotiating and its rate depend upon your relationship with the lender. It is important to maintain a good financial relation with lender because if you are a good customer then it would be costly for a lender to lose you.

So, always request a negotiation if you are getting a better deal with other lender. Negotiation helps you to get lower interest rate and better terms if done properly. It would make you able to save more by using your skills efficiently.

Make a large down payment: The clever way to save funds on home loan is to pay large down payment so that you avail only necessary amount which will reduce your interest outgo on principal amount. It is always convenient to make large size down payment instead of taking an additional amount.

It is advisable to keep some part of funds as an emergency fund in case of exigencies. Hence, keep check on both these points and evaluate how much money you can spare for down payment.

Do thorough research: It may be an under-rated step that can help you save a lot of bucks on your home loan. One should do a thorough research on all the available deals and also compare the various rates that are being levied by different lenders. You can check on various lenders at different lending platforms, what they are offering and what you are getting into.

One can also research at regular intervals to know what kind of interest rate changes are happening in lending market and what you are giving in comparison of that.

Increase your EMI: Home loans always have longer tenure so you can increase your monthly installments with increase in your earnings. It will reduce the tenure on your loan as well as interest outgo on home loan. Always keep in mind that increased income would lead to increased expenses therefore, you would be required to account for increased living costs too.

Hence, these are some of the methods which you can follow to save funds on your home loan. One can "Apply For Home Loan Online" with ShubhBank offering competitive interest rates with no hidden charges and experience best-in-class services.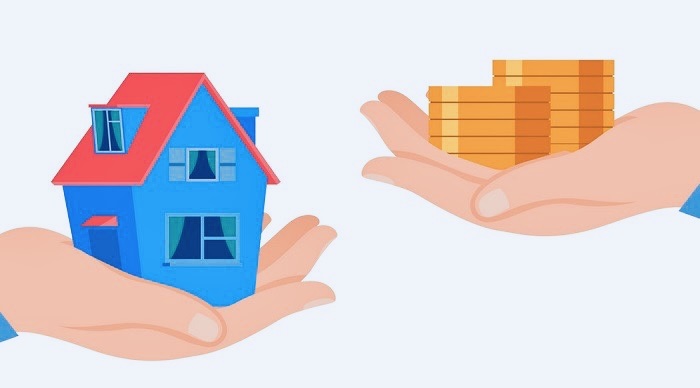 A home loan helps you to turn the dream of owning a home into reality. There are number of financial and lending institutions who offer home loans at lowest possible interest rates giving you best deals to fulfill your dream. Purchasing a house is always a biggest investment, so it would be your top priority to manage it well.

However, repaying a home loan is a biggest responsibility of an individual and you have to pay back in a disciplined method after you "Apply For Home Loan" to manage it properly but if you have some other loans over head then try to clear those loans first and keep your housing loan at last. This would not only help you to manage your loans better but this move would also bring you other benefits. Let's take a look:

Low rate of interest: Housing loans come with the lowest interest rate so it's always a better idea to clear the loan with high rates first. Credit card and unsecured loans fall into this category whose interest rates can go as high as 20%. As compared to this, home loans can be availed at as low as 8% from some financial institution.

Therefore, it is a good idea to settle the personal or credit card loans first then settle the auto loans that come with higher rates than the home loan, if you want to manage your loans in stress-free manner.

Tax benefits: The home loan is totally different from credit card or vehicle loan or personal loan because it offers tax benefits both on principal amount as well as interest rate which can prove to be beneficial in long run since home appreciates in value over time. If you consider tax benefits that it brings, it would be a great decision to serve the home loans after paying back all the loans.

Rising expenses: Nowadays, living expenditure is sky-rocketing and things will definitely work in your favor if you repay your home loan in last after servicing other existing loans. However, paying back the housing loan earlier would eat up a large portion of your earnings leaving a little amount for other expenses. Hence, it would be a wise decision to keep your home loan repayments last to the list.

Sudden urgencies: Future is unpredictable so beware that emergencies might hit you anytime and might throw your life out of gear. It would be really helpful if you have some funds in your hands to deal with such urgencies and if you have spent all of them on repaying EMIs at the earliest then you might have to strive when you need it most.

Therefore, now you know all the benefits you can avail with home loan and have dream to own your house and lack of funds then there is no need to worry at all about finances. All you need to do is to "Apply For Home Loan Online" at ShubhBank.com to avail loan at competitive interest rates with minimal paperwork.