Tag: home loan with lowest interest rate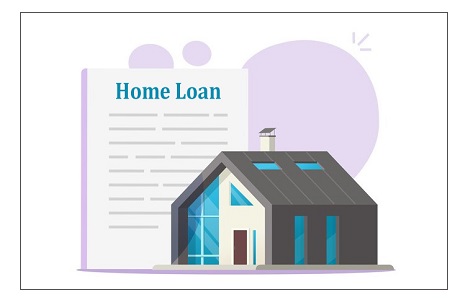 Nowadays, home loan market is growing with every passing day and easily available to the common masses. Though it is easily accessible, therefore, one should be aware of the loan quantum that can be approved to him/her. Thus, it is advisable to research properly and understand completely about the home loan eligibility. So, before you "Apply For Home Loan" it is highly recommended for you to check your eligibility as well as affordability.

Loan eligibility is a term given to specify your affordability. It reflects how much loan money you will get through home loan. The eligibility is determined by various factors which include borrower's age, income, employment, CIBIL score and many more depending upon the norms of particular lending institution. The factors that help in enhancing the home eligibility involves a good repayment history, regular source of income, co-applicant/co-borrower, low credit utilization ratio etc.

There are some tips and tricks to increase your home loan eligibility and to secure a loan quantum that you desire. In this article, we are discussing some tips to enhance your eligibility which is mentioned below:

→ Adding a co-applicant: Signing a home loan agreement with your spouse or your partner as a co-borrower can increase your eligibility. By doing so, you can also get approved for higher loan quantum from the particular financial institution. As a matter of fact, co-borrower can be your life partner, your sibling or any other family members. Adding co-applicant can increase your EMI affordability and lender find it more secure to lend you the money. Some of the lenders also get ready to lend a loan at comparatively low rate of interest.

→ Adding second source of income: Another source of income can help you to increase your eligibility for home loan. A second source of income can be your rental income, part-time job, rent from farms, share etc. Adding any of these on top of your monthly income reflects your good financial health and hence, lending institution find it secure to approve you a higher loan quantum.

→ Improve your credit score: It is one of the key factors that decide your loan approval or rejection either you "Apply For Home Loan Online" or offline. It is one of the most important components which decide the loan money which will be approved for you. Lenders find it secure to lend money to the person having good credit score as it indicates good repayment history of yours. Therefore, if you are planning to take a home loan, check your CIBIL score first. If you find it low, then try to improve it.

→ Repay your existing debts: The repayment of existing debts not only help you to build a good CIBIL score but also help you to decrease the credit utilization ratio which further enhances your home loan eligibility. Moreover, having some additional savings and investments can also add up to your eligibility.

Hence, these are some of the tips and tricks that you can follow to increase your "Home Loan Eligibility" and make the loan journey easy and convenient for you.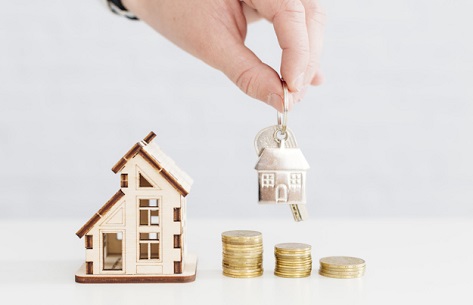 A stress-free life is a dream of many individuals, where everyone wants their own home outright and pockets full of cash. Well, it is not easily possible but you can achieve this dream just by following good financial habits. One of the easiest ways to achieve your goal is by paying the mortgage and loans with high interest rates faster. Paying off your loan faster will help you reduce your financial burden. Moreover, it will help you to get safe from default so that you do not have to spend on late payment charges.

Home loans are the big liabilities which always stretch from 20 to 30 years for most of the borrowers. During the loan tenure, the borrowed principal amount becomes much more as the huge amount of interest rate is added to it. The home loans have lower interest rate so people often go with a long tenure but rate of interest keeps on adding for a long time which becomes double or even more than the borrowed amount. Therefore, the best way to get rid of this burden is to pay your "Home Loan" as soon as possible. Here are the possible ways by which you can pay off your home loan faster.

→ Look beyond big banks: Do not choose the renowned financial institutions as small lenders can do the wonder for you. The small lenders may provide you more personalized service and some festive offers as well which may include longer loan tenure, lower interest rates and ongoing fees. Some of the other advantages which one can get with NBFCs and small lenders can be higher lending ratio, minimal documentation and low processing fees.

→ Make frequent payments: Most of the lenders allow frequent payments to the borrower. You just need to check for this while selecting a lender. You can ask for such facility and can make payments after paying the EMI. The interest rate on home loans is calculated on daily basis and making the frequent payments can help you to reduce the burden of interest which you will be paying over the tenure of your loan.

→ Make a big down payment: Making a huge down payment on your home loan reduces the principal amount which leaves you with fewer burdens. It results in paying less interest rate, therefore overall repayment. A big ticket down payment reduces your debt obligation in comparison to other home loans. The repayments become much easier when you have a low principal amount.

→ Home loan refinancing: If you found something more convenient and affordable after reviewing your home loan, the home loan refinancing can help you to grab what suit you the best. Try to negotiate the interest rate with the existing lender or go with a new lender who offers you a low interest rate as it can save you a lot of money. Use a home loan EMI calculator for detailed calculation and to know the total borrowing cost which suits your requirements.

Some quick tips to save money:
• Save sufficient amount of funds to make down payment before you "Apply For Home Loan".
• Opt for a loan quantum which could be easy for you to repay.
• Pay your monthly installments and credit card bills on time.
• Utilize your bonus or other profits from your investments to make partial prepayments.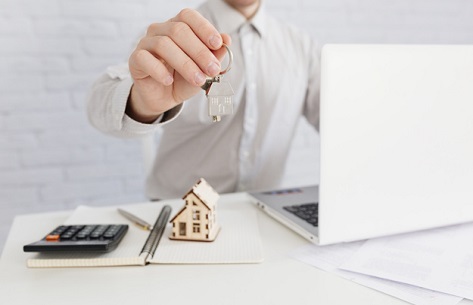 It is important to find a perfect home, but finding an ideal home loan is equally important too. There are innumerable lenders in the country that will be willing to lend you money against home loan but the important thing to decide is who should you borrow from? Every housing loan you zero in will require your financial commitment for a long run. Therefore, we have mentioned some tips for you that tell you how to make your home loan experience better as it is one of the biggest financial decision of your life.

Save early for the down payment: It is crucial to plan your finances before taking a home loan. You should lay out a monthly budget first and start saving a certain amount of cash that can help you to pay down payment. The down payment is the 20% of the purchase price of the home depending upon the home loan and lender you choose.

Maintain your Credit Score: A good CIBIL score attracts a great deal on home loans as it reflects your creditworthiness to the lender and for that you must have a good financial history. Keep a check on your credit report; get a copy of your credit history to see how your credit profile looks like to the lender.

Hold your financial documents in place: While you "Apply For Home Loan" you need to provide number of financial documents to the lender. These documents needed to be ready beforehand because it will help you to accelerate the processing of your home loan application. These documents may include last 6 months pay slips, tax returns and bank statements depending upon the requirements asked by lender.

Compare the various lenders: Don't be fooled by the lending institutions offering lowest interest rates. There are some other facts like processing fees, hidden charges etc. that can make home loan more expensive. It is advisable to check all the aspects of home loan charges so that it can be easy on your pocket and makes your loan journey stress-free.

Use a loan calculator: When you "Apply For Online Home Loan" or research for various lenders, there are numbers of lending websites having an important tool as loan calculator which help you understand how much you can afford. It enables you to calculate your monthly installment with different home loan rates, down payments etc. You can use it to determine that how much you should be borrowing considering your earnings.

Read the terms and conditions carefully: While signing the documents for home loan, make sure to read each and every clause written in the home loan agreement. The terms and conditions applied in agreement must be read carefully before signing any document.

Always observe the above mentioned tips while you apply for online or offline home loan. Don't be hurry for any decision making, check your loan eligibility criteria with lender and get the deal that best suits you and makes your home loan experience better and hassle free.