Tag: how to apply for personal loan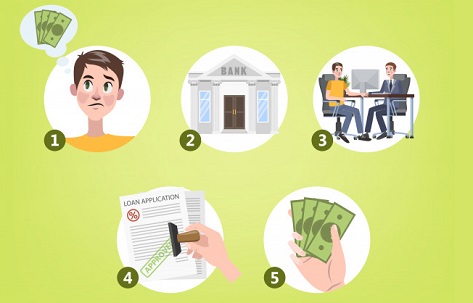 Have you ever suffered a loan rejection? Do you know the reasons behind this rejection, if yes, and then do you want to improve your odds of your loan application approval? Before heading to the reasons, you must know how the loan processing works, steps involved in loan application that will make you eligible for re-application with better chances of approval. Generally, personal loans are unsecured type of loans that doesn't require any security against them. You can "Apply For Personal Loan" from various lending institutions.

There is no standard set of documents that each lender asks for as it varies from lender to lender. Typically, you will need to submit these documents such as PAN card, address proof, last three months salary slips, latest bank statement etc. However, personal loans are the convenient form of debt but getting an approval could be challenging sometimes. There is a set of criteria that lender will ask for while considering your loan application. Let us have a look on some ways to fix your loan eligibility.

→ Review the reasons of loan rejection: To fix any problem, you must know the reasons behind it. There could be number of reasons for your loan rejection. Some of them may be low monthly income, bad credit score, inaccurate information, unstable profession, existing loans, number of loan enquiries etc. the lender will not take such things positively and may reject your loan application.

→ Improve on credit score: A credit score helps the lender to determine your creditworthiness. If you have a high score of 750 or more, you have greater chances to get your loan approved and you may also get an opportunity to secure a loan on low rate of interest. So it is crucial to build a strong credit history. To do so, it is important to make timely payments on your dues, credit card bills and existing loan repayments.

→ Maintain your debt-to-income ratio: This is the ratio that determines your debts with respect to your income. A higher ratio will reflect that you have too many debts and unable to repay your loan. Therefore, to maintain your ratio low, you must repay the existing debts before applying for new loan. In result, lender will be risk free to provide you personal loan at competitive interest rates.

→ Compare and borrow: Every loan enquiry adds up to your credit report and affects your score adversely. So, do a proper research about lender and compare the loan products online. Every lender has different set of eligibility criteria and rate of interest. You must choose the lender that caters your needs and provides you quick and convenient personal loan.

→ Check your documents before applying: Before you "Apply For Personal Loan Online" or offline, check your all documents in place. Do not provide any inaccurate information to comply with lender's terms to face any rejection. Never make a rush before re-applying any loan.

At the end, do not get disheartened, if you get your personal loan rejected. Just follow the above mentioned steps to improve your chances of loan approval.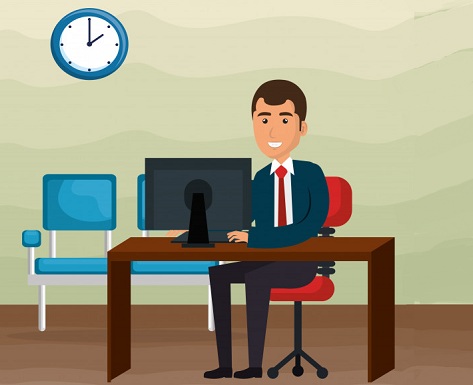 A personal loan is mainly a type of loan that is unsecured and helps you to cover up your current economic necessities. You don't need to vow any collateral security while to have a personal loan, and your lender makes you flexible to utilise the funds as you need. It can fulfil your dreams to manage your trip costs and marriage expenditures or any medical crisis, residential renovation, debt consolidation and others.

Eligibility To Get A Personal Loan-

It is the time to fulfil your fantasies into reality with a Personal Loan. You can now use the EMI Calculator of Personal Loan to calculate your monthly spending way before you will apply for a loan and have a detailed conclusion of your monthly expenses well in advance if you are a salaried person.

"Personal Loan For Salaried:"

Individuals can take a Personal Loan:

● The person should be a Salaried Employee.
● Salaried doctor
● Municipal and private limited companies employees.
● Employees including government and Public Sector that Undertakings,

The criteria are-

● The minimum age will be 21 years
● Maximum period will be 60 years (maturity time of the Personal Loan)
● The person's minimum net monthly income will be Rs. 15,000

How to apply for a personal loan

If you're curious in leasing a personal loan, but confused "How to Get a Personal Loan" Here the ways-

1. At first, check your credit score.

A credit score is a crucial component to qualify for an unsecured personal loan. Lenders don't divulge what the rating they are looking for is; but of course, they mostly prefer outstanding or excellent credit.

2. Secondly, do order a manuscript of the credit report.

Your credit score denotes your creditworthiness; it doesn't exhibit you the full impression. To know more in detail, order an available manuscript of your credit summary.

You can also get a free report once 365 days from these 3 credit bureaus: Equifax, TransUnion and Experian. It will indicate any outstanding obligation, along with your past of reimbursement and other factors that can affect your credit score.

3. Thirdly you need to pay your bills on time.

If your credit score is terrible, you can try to improve it by soon bill payment.

4. Fourthly, pay down your debt.

Your debt to your income ratio is another main factor may affect your credit score. If you got a high rate, pay your mortgage could help increase your score.

5. You need to submit a joint petition with a creditworthy cosigner.

The essential documents needed for a personal loan-

These are the documents that are expected on with Loan application:

● (Identity proof) One copy of passport or voter ID card or driving license or Aadhaar card
● (Address proof) 1copy of passport or voter ID card or driving license or Aadhaar card
● Your Bank statement of the recent three months as, Passbook of the previous six months
● Your latest salary slip with current dated salary receipt with most current Form 16 is required.