Tag: how to manage home loan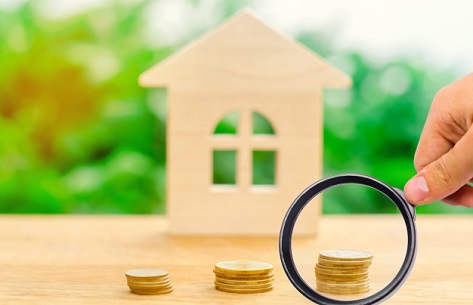 Getting in debt is never good because it can adversely affect your financial health and credit history as well. The prepayment facilities on a home loan offered by various lending institutions make it convenient to lower down the EMI burden making the loan journey stress free for borrowers. If anyone avails the facility of prepayment after he/she "Apply For Home Loan" then it will help him/her to reduce the interest burden which in turn helps to reduce the total cost of your borrowing.

A home loan prepayment means for repaying your home loan before the fixed tenure. It can be paid in two ways either completely or partially. Thus you prepay your home loan, it reduces the EMI. You also have an option of reduced tenure instead of reduced EMI while going for a home loan prepayment. It is advisable to go with it when you have surplus amount of cash with you.

Basically, you can prepay a loan when you receive your bonus from your company or any of your investments get matured. Most of the home loans have long tenure and therefore, borrowers need to pay a lot of interest rates adding up more to the overall cost of borrowing. So, by repaying the loan before its tenure can save you a lot of amount that you would have consumed on interest.

Looking at the benefits of prepayment you must be wondering how you can prepay a loan. Well, one can start with a small prepayment amount and keep adding gradually, this will help you observe the benefits and will motivate you for the new loans in future. Take a plunge into some ways which will help you to prepay your home loan.

Savings: Availing a home loan is a largest investment for everyone which lasts for minimum of 10 to 15 years. It is always good to save some amount on normal basis after paying the monthly installments. By saving this small amount for few months, you can use this amount to prepay your home loan reducing the EMI as well as tenure on your home loan.

Reduce tenure by increasing EMI: If you cannot accumulate funds by savings, you are still able to prepay the loan before tenure by increasing your monthly installments. By increasing the EMI, your loan will end soon and on the other hand it will save you a lot of money on interest rate charged by the lender.

Set the goals: As prepayment of loan, either you "Apply For Home Loan Online" or offline, it will ensure you a peace of mind but you should not ignore other goals as well. Along with prepayment of loan, one needs to set other financial goals to achieve financial success. It will not help you to stay motivated but also helps you to realize your financial mistakes. Moreover, it also helps you to have a clear vision to achieve your financial goals.

A prepayment should not be your single goal, focusing on other goals such as retirement and children's education is equally important.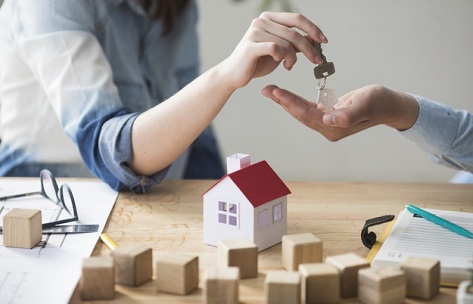 The biggest motivation to work hard and to save money in everyone's life is to buy his/her own home. Buying a home is the biggest invest that comes with a financial commitment where you have to analyze your financial capacity and need to work on it. As per the current inflation in every sector, buying your own home with your saving is also a tough job and for that reason most of the people "Apply For Home Loan" to fulfill their dream. Applying a loan can be easy process but your loan approval totally depends upon your age, income, job stability as well as loan repayment capability.

To reiterate, eligibility criteria play a crucial role as home loan is a big financial commitment which comes with longest repayment period ranging from 15 to 20 years. Thus, the home loan lenders become much stringent while approving the home loans. If you are planning for a home loan in near future then you are advised to take some preparatory steps. To get a home loan approval in first go, you need to do some home before applying for a loan. Here, we are listing few tips to get your home loan approval in first attempt:

√ Plan a budget for Homeownership: While purchasing a home, you do not have to bear the cost of house only but there are some additional expenses while getting a loan that includes registration fee, stamp duty, GST, and charges payable to municipality. Therefore, you need to consider all these expenses involved in home purchase while planning a budget.

√ Check your credit score: Credit score is that numeric expression provided by credit bureaus based upon their credit history reflecting their financial health. A score above 700 is considered to be good representing a high creditworthiness. In case you find your score low, you should take some considerable steps to improve it before going to lender as it will minimize the risk of loan rejection.

√ Get prepare for the down payment: No home loan covers the entire amount of the property to be purchased. You need to pay a certain part of it from your pocket or savings which is known as down payment. The maximum amount one can secure from a home loan is about 80-85% of the property price. Hence, the remaining percentage of the entire cost is covered under the down payment. Since the property price is a bigger deal so arranging small percentage can also become difficult for many of us. Thus, try to get prepared for it as it makes loan approval easier.

Purchasing your home of dreams not only indicates your financial reputation but also has some of the sentimental values such as sense of pride, stability and security. Therefore, before stepping ahead to "Apply For Home Loan Online" or offline, you should start preparing to meet the eligibility criteria to own the home of your dreams. Thus, to get prepared and to make sure the smooth home loan approval, one should follow the above mentioned tips.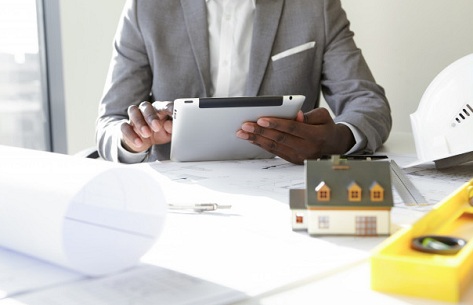 Owning a home is a dream of every individual and home loan acts as a financial tool that helps one to turn their dreams into reality. However, it is exciting to buy a new house but many end up making mistakes in rush. These mighty mistakes include choosing a wrong lender, unable to understand the terms and conditions, distorted budget plan which is not suitable. It just can cause a lot of stress and financial burden in future if not managed properly. Let's know about some factors to make your borrowing experience more joyful.

⇒ Manage the Finances: Paying any loan is a commitment so you need to manage the finances well. For such purpose, you need money management skills and financial awareness. Just keep in mind to make a budget and stick to it every month. Moreover, try to save more and track your spending. If you have any investment plan without any profit, you should close it and focus on paying your Home Loan first.

⇒ Ascend up the EMI: However, large EMI may look scary but it will end up in paying your loan faster. The another thing to understand that you may not be aware of, paying low EMI results actually in paying more at the end of loan tenure. To plan your EMI according to your budget, you should use the "Home Loan" EMI calculator. This will tell you how much you will be paying at the end of the repayment period. It will also help you to save on interest rate.

⇒ Pre or Part Payments: Although home loans are offered at a lower interest rate but still it ends up consuming nearly double of what you borrowed. As mentioned above, it is always better to end up your loan as soon as early you can. You can opt partial or pre-payments whenever you have sufficient funds in your pocket. One can also do with their investments such as fixed deposits, mature RDs. It will either help you to reduce your monthly installments or repayment period. Hence in both cases, you will be saving the interest charges.

⇒ Refinancing: It basically means transferring the outstanding loan amount of previous borrowed amount from one lender to another to get a lower interest rate or flexible tenure options. It is the viable tool to reduce the burden of monthly installments. If any borrower comes across a new lender who is offering lower rate of interest, then he/she can sure reduce their EMI burden to greater extent when going for a balance transfer. If your outstanding amount is too small then it is not advisable to choose Home loan balance transfer because it may end up paying a similar or higher amount as compared to current loan.

There are numerous financial institutions and lenders available in the market to approve your loan. When you "Apply For Home Loan" it's your sole responsibility to manage it properly. Therefore, always find suitable deals because a careful decision can lead to getting advantageous fruit for you.