Tag: how to reduce your loan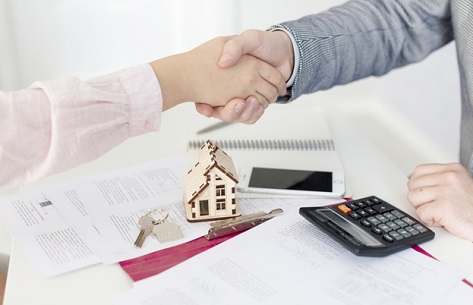 Joint home loan is one of the best financial products by lending institution to hedge their mortgage risk. Most of the lenders insist on joint home loan these days, even if the property to be pledged is bought in a single owner's name. The key advantage of taking this loan is the home loan tax benefits and the other thing that is quite interesting, adding your earning or non-earning spouse as a co-applicant. If you "Apply For Home Loan" jointly, it makes your repayment capability higher. As every cloud has a silver lining, so do the joint home loan. Let us understand the pros and cons of this loan which are mentioned below:

Advantages of Joint Home Loan

♦ Higher loan quantum: You can apply for loan jointly with your partner, siblings or children to get your loan quantum increased substantially. Every lender sees the borrower's net monthly income and then finalizes the loan money to be disbursed. Usually, the lending institution would offer a loan on which the monthly installment could be as high as half of the monthly income.

♦ Tax benefits: If your co-applicant is co-owner of house with you, then you can both claim the tax benefits. There is deduction from the taxable income on both the principal repayment as well as interest to be paid, hence, bringing down the overall tax liability of borrowers. Therefore, a home loan jointly allows co-applicants to double the tax deduction benefits from a single housing loan.

♦ Flexible repayment: If you are applying for home loan jointly, it is not necessary that both the applicants have to repay equally towards the principal amount and interest payment. It entirely depends upon the borrower to decide how much each of the borrowers contributes towards EMI.

Disadvantages of Joint Home Loan

♦ Delayed Documentation: As the two applicants "Apply For Home Loan Online" or offline, so lender will take more time to complete the documentation check. This time lapse occurs as authorities take longer time to ensure that documents submitted by applicants are genuine and not forged. The entire process of document verification is repeated two or three times depending upon the number of co-applicants who have applied for loan.

♦ Impact on CIBIL score: As the joint home loan gives you the advantage of flexibility on repayment but it also have a disadvantage because if any of the two applicants defaults on repayment then the credit score of both of the borrowers would face the brunt as any default on the EMI could negatively affect your credit history.

♦ Divorce or Demise: In case if the co-borrower decides to move out of a loan due to divorce then it is the responsibility of first applicant to repay the whole loan. In other case, if one of the co-applicants passes away then the surviving spouse have to take the charge of repaying the entire loan amount. It is advisable to avail separate life insurance policies to decrease the financial load on one applicant in case of demise or separation.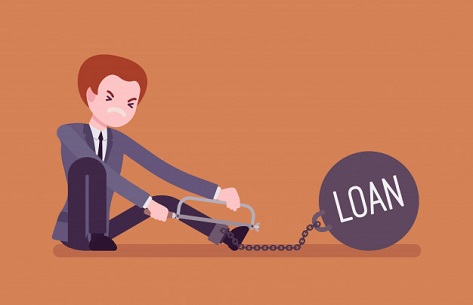 Loans are the credit tools that are capable of helping you in your tough financial times. It might be a personal loan that can be availed for multipurpose usage or a home loan that funds your home purchase but these helping tools have to be repaid, that's too with accumulated interest rates, nowadays, availing a loan has become quite easy with the online availability, you just need to fill the "Online Loan Application Form" submit the required documents and have to fulfill the set of eligibility criteria of the particular lender and its approved. Once the loan money gets disbursed into your account, the repayment process starts including paying off the EMIs. If you have availed a loan by evaluating your income then you can be relaxed but if it is not analyzed properly then it can cause a serious trouble to you later.

Life is uncertain and throws up surprises sometimes at you which may hit your finances. Therefore, here are the smart ways to reduce the loan burden to make you feel stress-free.

→ Be in your budget: Whenever you think about managing your finances well, you have to start with a monthly budget. It gives you an idea of how much your expenditures are and teach you to live within your pocket. To make a budget, start with making a list of money you spend in previous month and after analyzing it, create a budget for the next month. Cut all the unnecessary expenses which will make you to save much more at the month end.

→ Grab the tax benefits: It is not necessary that all loans will bring you the tax benefits but the home loans do so. If you have decided to repay a housing loan which gives tax benefits, one must do a cost benefit post-tax evaluation. Instead of clearing such loans, you should focus on those loans which have higher rate of interest and do not offer tax benefits. Few times, it may be good to retain a loan which offers tax benefits.

→ Go for an affordable EMI: Securing a loan can be an easy game for many as they get quick access to the needed funds but it can be tough to repay it as you need to pay much more than the principal amount along with interest. So, to keep the loan journey easy, always "Apply For Loan" amount that can be affordable without hitting your monthly budget. Take the help of online EMI calculators to know your monthly installments in advance. A shorter tenure of loan can increase your EMI burden. Hence, try to calculate your repayment capacity and affordability before choosing your loan EMI amount.

→ Increase repayment with hike in income: To bump up the EMI with rising income is one of the easiest ways to reduce the loan burden. It will not only help to repay your loan faster but will also make you stress free. Increasing the EMI will end your loan sooner making you enable to focus on the other financial goals.

These are the some ways which should be followed by everyone and will help you to get rid of your loan burden faster.