Tag: how to register as a dsa loanagent
In last two years, professional life has become more stressful than it ever was. As in our growing years, we heard was that an ideal job is meant for 9am to 5pm but in reality, job doesn't end at 5pm and most of us use to work until late night. Therefore, getting an ideal job is just a dream these days.

Don't stress because we have a way out as ShubhBank can fulfill the dream of having an ideal job as we are giving you an opportunity to join our DSA program where you can work with no pressure and unrealistic targets. One can "Register as DSA Loan Agent" to prove their growth potential as well as to earn great income.

A DSA program gives you a job opportunity where you have to generate the lead for various loan products such as Home Loan, Personal Loan, and Business Loan etc. Once you submit a lead to the ShubhBank. We will start the loan process and after disbursal, you will get a payout. More you generate the leads, more you can earn the income. In this blog post, we have mentioned few good reasons of being DSA which are given below:

Flexible hours: A normal job has a lot of work timing; sometimes you end up working midnights to meet the deadlines. Unfortunately, these extra hours won't be accounted and you won't get paid for that which leads to frustration. However, being a DSA, you every minute of work is accounted for.

One can work in flexible hours and can plan his/her own work schedule. You will never miss out any important event of your life with our program as we give you the liberty to decide your working hours.

No Deadlines: Every normal job involves specific targets to be achieved and most of them are too unrealistic because even after working hard, you might not be able to get the appreciation that you deserve. If you "Register as DSA Loan Agent Online" at ShubhBank, your all efforts will be appreciated to generate the leads.

You are free to discuss your leads with our Loan officer. You also have opportunity to achieve additional leads and you can compensate it with next year by doing lesser leads. It will give you ample amount of time to fulfill other commitments.

Flexible income: Your conventional job will always give you a fixed salary and even sometimes, you won't get any increment or a reward more than once a while. Our partner program rewards you at each milestone apart from your regular earnings.

One can earn flexible earnings and give you an opportunity to earn high incentives. An important thing to remember is that your payout is totally based upon how much your work and how successful leads you get. Hence, generate the leads, get them disbursed and enjoy your reward.

Now, what are you waiting for? Register as a loan DSA with ShubhBank partner program and start earning smart payouts as soon as possible by getting most flexible job ever.


ShubhBank is a one stop solution to all your financial needs as well as has a partnership program that offer loan business access to any potential seeker all over India.

One can join our institution as our partner associate and submit leads to track their application using the CRM portal. You can start your own business across country from the comfort of your personal space and "Register as a DSA" at ShubhBank to earn passive income.

The duties of loan DSA involves seeking potential loan seekers for the specific lending institution he/she works for. A loan agent has to look out for the individuals who are looking for loan solutions to accomplish their financial goals. Afterwards, the successful leads are presented to the financial institution and then the loan application process begins.

With partner program at ShubhBank, you can "Register as DSA Online" or offline by submitting the required documents on our website or you can also visit the bank to join us and provide a convenient solutions to your borrowers to get any type of credit at lowest possible interest rates which will in turn gives you the opportunity to earn the smart payouts in the lending market which will act as a secondary income for you.

After joining as DSA in our lending institution, you will get the ability to search for customers who are in need of various financial products residing anywhere in the country. ShubhBank deliver different types of financial tools such as Home Loan, Personal Loan, Business Loan, Gold Loan, Loan against Property, Used Car Loan etc. We have very easy and convenient loan process and help people to fulfill their needs.

You will get an opportunity to become a business partner with a trusted financial lender i.e. ShubhBank. Moreover, putting your efforts and hard work helps you to generate great income. One of the major benefits, if you "Register as a Loan DSA Online" is to be your own boss as you have a complete command over your working hours and generates as many leads as you can and earn high incentives on successful lead disbursement.

In our partner program, a loan DSA can track their lead status and also check your pay-out. One just needs to check their contacts that are in need of any type of loan. If you give quality leads to the institution then surely it will give you an offer to earn more. Payout percentages may vary according to various types of loan which also changes from time to time. Being a DSA is both promising and high-potential profession and business in lending market.

One can apply online or offline to be a loan DSA at ShubhBank by clicking our website or visiting our branch in tricity with required documents. You need not to pursue higher education, no time limits, no targets but you have to be resident of India with a basic knowledge to earn highest pay-out on successful lead disbursals. Therefore, start earning today, and apply for DSA registration at our online portal ShubhBank.com.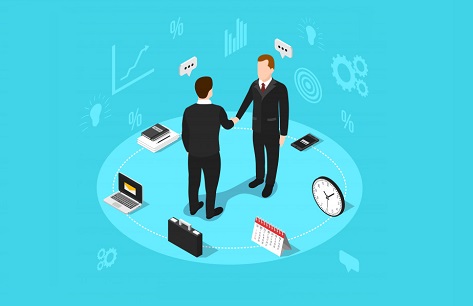 Any DSA loan agent works as a referral agent or as business correspondents for particular financial institution. A direct selling agent has to find potential client who are looking for any kind of loan for the lending institution he/she represents. He/she works as link between borrower and a lender as well as provided with a pay-out for the effort put in. A loan agent is supposed to ensure a basic check about the background of borrower and submission of right documents.

The pay-out earned by the DSA is a certain percentage of the loan amount disbursed to the client. It is great way of adding on to your existing income. While you "Register as a DSA" with ShubhBank, you get the opportunity to source loan seekers for different products anywhere in India. You can provide variety of loans with easy and hassle-free processing. In this article, you will get to know more about the partnership opportunities.

The DSA loan agent have to do few other things along with referring the potential leads. He/she has to procure the loan application form with required documents from potential lead and have to check that everything is in place. DSA has to verify all the documents if they are genuine or not and has to upload them on portal. Afterwards, fill in the DSA code on the portal to trace the progress of your application.

To "Become as a DSA Loan Agent" with ShubhBank, one has to fill up the simple form with basic details such as name, phone number and email id. Then after, a unique code will be provided for which you have to immediately set a password. After entering the password, your special dashboard pops up where you can submit your leads and start applying for loans on your client's behalf and earn money after successful disbursal of lead.

Steps to refer clients:
⇛ Open up your dashboard with your unique DSA code and password.
⇛ Click to open a new loan application form and select the required loan type.
⇛ Select documentation collection mode and procure the documents from client yourself.
⇛ Fill in the needed details such as occupation of the loan seeker and loan quantum required by him/her with supporting documents such as ID proof, address proof, business registration proof, latest bank statements etc.
⇛ On approval, your lead will get the loan amount he/she asked for from the lending institution and your commission is transferred to your bank account simultaneously.

ShubhBank works a commitment to build trust and an opportunity to self-employed individuals. We aim at accomplishing our goals and objectives by being all-inclusive. We are well aware that no business grows by working alone. Our organization enjoys working with diverse kinds of individuals and sharing their knowledge. When you become a loan DSA with ShubhBank, you will be provided with numerous opportunities to grow as a person to earn best business payouts. Therefore, get a chance to establish new contacts that can be your source of income in a long run.