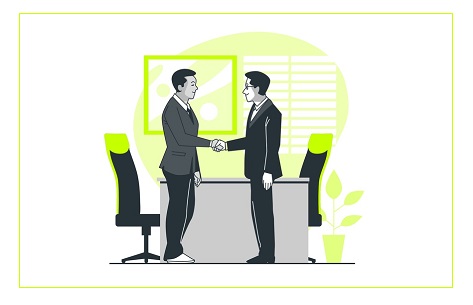 Take a dive into the world of business by registering as a DSA or a loan agent. It will give you the opportunity to work at your own pace and schedule by getting rid of the employee tag. The ever increasing loan business has created a massive growth opportunity for being a direct selling loan agent. In past times, borrowing money from a financial institution was not a convenient choice and if the need arose, people have to visit the bank branch directly.

Nowadays, every individual is in the rat race of owning a house, buying a dream vehicle or to fulfill their personal needs and desires, so people look for instant loan schemes. The financial institutions are offering various kinds of loan these days and providing doorstep loan processing which has triggered massive demand for loan agents. If you want to be your own boss "Become a DSA" which can turn your dreams into reality. It gives you the freedom of working at desired hours and you can earn the experience for being a successful entrepreneur.

Perks of DSA business

When you work under certain employer, you have limited growth opportunities which hinder your progress who is determined. Registering as a loan DSA helps you to explore your earning limits. Here, we have listed some perks of DSA business:

→ Be your own boss: If you are fed up of working under certain boss, then the role of DSA is just carved to be your own boss. You can increase your earnings and also have the flexibility of time to accomplish your financial goals. In addition to that, you can generate leads towards the field of finance and sales which helps you to boost your productivity.

→ Be a part of reputed financial institutions: If you get associated with a fast progressing financial firm such as ShubhBank, then you have the great chances to have a progressive career path. You also get the chance to work with leading banks of the country which can scale you to greater heights in the future.

→ Zero Investment: One of the major benefits to "Register as a DSA" is that you can start this business without investing any capital. The things which are required to invest in, is your skills and time for capturing potential leads and forwarding them to the associated lender. Moreover, you need not to spend a single penny to get started.

→ No prior knowledge of banking: The great thing about registering as a DSA is that you do not require any knowledge of banking sector. You just have to grasp an opportunity in the form of leads as well as you require a skill to convince potential loan seekers to get successful in the lending business.

→ Smart payouts: The payout slab depends upon which financial institution you are associated with. If you are passionate about your work and good at capturing the leads, then you can increase your earning limits by selling different loan products for a lender. The non banking finance companies offer higher payouts in comparison to traditional banks.

Hence, you can find out the precise earnings and timings by becoming a channel partner with ShubhBank to realize your dream of running a successful business.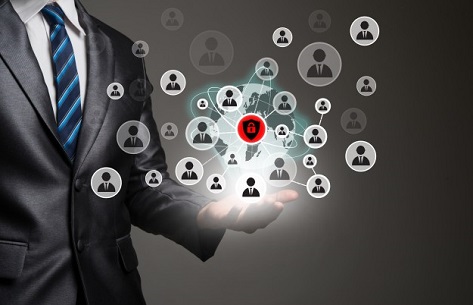 A direct selling agent or DSA is a business entity functioning as a referral agent for any financial institution. The duty of DSA involves finding potential customers for the lenders he/she represents. These agents will look for individuals who are seeking loan to fulfill their requirements and are provided with a payout for the efforts they put in. the payout is a fixed percentage of loan money which is a great way to add up in your existing earnings. Being a DSA with ShubhBank, you will get the liberty to source borrowers looking for different kind of loans anywhere in India. To know how to boost your finances amid lockdown being a DSA with ShubhBank, look our partnership opportunities and benefits.

ShubhBank is one of the leading lending platforms in India as our CRM system is integrated with multiple banks which can provide instant approvals and disbursals. Anyone from India between ages of 18-60 years can register as a loan partner with us. There are some benefits listed below associated with our DSA program:

• Higher payout slabs designed according to the financial product that you are selling.

• Sales support is always available by relationship management team.

• You are able to avail advanced features in CRM engine for the loan partners.

• Digital processing of leads is available in other Pan India locations.

• Loan selling agent is free to build their own connector network and manage their business.

• ShubhBank generates new opportunities for you which will come up time to time to increase your income.

An "Online DSA Registration" is available for most of the leading banks and ShubhBank is open for Personal Loan, Business Loan, Home Loan, Machinery Loan, LAP, Gold Loan and many more products. We will give you the opportunity to get higher payout amount, open access to multiple lenders and products on a single platform. There are few more fundamentals discussed below for being our business associate:


• Training: We have built consolidate products information at our website ShubhBank.com for learning purposes and to know the duties and responsibilities of being loan partner.
• Payout Cycle: We are committed for the faster process of payout to DSAs. Our technology based platform gives you a faster access in terms of login to disbursement of loan and the payout.
• DSA registration: It is very simple as you just need to fill application form and you will get CRM access, complete your profile by uploading KYC documents and you will be activated in next few hours.

ShubhBank aims at building trust and an opportunity for self- employment. We are stricken to our objectives and goals that should be accomplished by being all inclusive. We understand that no business grows by working alone, so we enjoy working with diverse kind of individuals. Therefore "Join as a DSA" in ShubhBank, start submitting leads online and applying for various loans as well as you will get the ease of growing financially on behalf of your client.