Tag: life insurance plans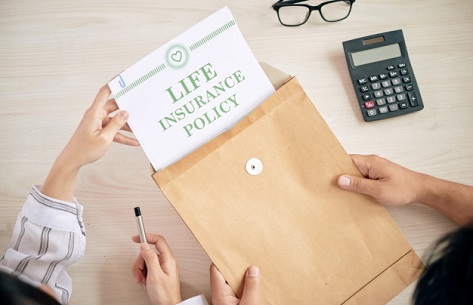 Whenever in your life, you find yourself in a financial crunch where your savings are not enough to cover up the expenses then having an insurance policy can help you to take loan against it. Life insurance policies are known to have lots of benefits over credit cards or traditional loans. Therefore, you can apply for loan against life insurance policy. Your policy will be pledged as security and desired loan quantum will be disbursed to you. However, before taking this loan, you must weigh your options if you are unable to pay the interest on it as these loans will come with certain liabilities if they are unpaid. We have listed some points to keep in mind before taking a loan against Life "Insurance Policy" to secure you in financial emergency.

1. No credit history needed: Life against insurance policy is very easy to get as there is no credit history needed for it. If you have a good cash value in your policy, you can take a loan with bad credit also but it should be noted that death benefits on your policy may reduce if your repayments are pending at the time of policy claim.

2. Low interest rates: These loans come with possibly low interest rates. You can borrow required funds under the total amount of cash value of your policy. You must remember that the interest rate on loan is generally taken from your permanent policy's cash value.

3. Slow cash value: Your policy must build in value before you take loan against it. You cannot borrow during the early years as there may be little value of it. You must remember if you default then your policy gets lapsed and you may have to pay some tax over the unpaid portion of loan. Therefore, set a repayment timetable according to your convenience.

4. Unpaid interest can cause trouble: If you are paying the interest out of your budget, you have little to fear but if your insurer is paying with dividends, you may be headed towards some serious problem because unpaid interest can be accrued as income and get added to loan balance. Once the amount gets bigger than the money you borrowed, you will have to pay back the entire amount.

5. Decreased assets: You need to be pretty sure when you take a loan against "Life Insurance Policy" as lenders will give you many options to choose from. Your policy's cash value will be pledged as collateral for your loan. The important thing to keep in mind is that once you take this loan, there will be fewer assets to borrow against them in the future. This loan is suitable for the individuals who are facing the unexpected debts and do not afford the costly personal loan.

At the end, availing a loan against insurance policy can be a best choice than availing a personal loan as the interest rates are lower in the former case. Moreover, taking such a loan, you may approach your insurer to secure it rather than trying it from other lending institutions as opting with insurer will get you some flexibility on repayment period and rate of interest will also be low.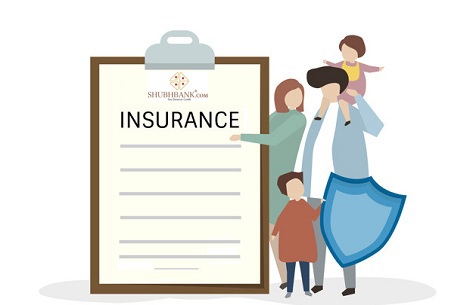 It is an insurance policy that provides the fixed coverage to the insured for a fixed period of time at fixed rate of payments. In any causality or demise of the person during the policy term, the insurer pays a pre-decided amount of money to the nominee. Some insurance companies in the market also provide coverage in case of full or partial disability. Don't take it as a financial instrument to generate wealth during the lifetime. The policy holder pays a certain amount of money annually as premium since the start to end of the policy, and in case of death or disability resulting in loss of regular income; the insurer pays coverage to the nominee either as one-time payment or in lump sums. Let us understand the better way that what is the need of term insurance in life?

Availing this insurance will benefits the family dependents of insured person even after they are gone. Every person who has dependents in their family such as parents, spouse, and children should definitely by a "Term Insurance Plans". It is catered especially for those who are only one to earn bread and butter for their families and have dependents that will face the money crisis after your job loss or demise. The coverage amount received from policy in that case can be used for daily expenditures, higher studies or wedding expenses of their children.

Features of a Term Insurance Policy
The key features of this insurance plan which one should look for before buying it are:

Assured Sum
Assured sum in the plan is the amount of money that is payable to your nominees/dependents after the insured person's demise.

Age
Every person in the age bracket of 18 to 65 is eligible to "Buy a Term Insurance Plan".

Maturity age of Insurance
The age at which an insurance policy expires is known as maturity age of the policy. Generally, most of the policies have a maturity age of 75 years but a few may even go up to the age of 85 years.

Policy Tenure
The duration for which an insured has coverage is known as the tenure of the policy. For instance, if a person having age 40 years want to opt for a term plan with a maturity age of 75 years, then, in this case, he will have tenure of 35 years. The tenure period of a term plan may range from 10 years to 40 years depending upon particular insurance company.

Claim Settlement Ratio
Before choosing a term insurance plan, you must ensure that you are buying it from an insurer who is offering a higher claim settlement ratio. This ratio implies the percentage of claims that the insurer offers to policy holder, so one must choose an insurance company on the basis of its claim settlement ratio.

Health Check-ups
The insurer may ask you to undergo some health tests while applying at a certain age or in need of high insurance cover.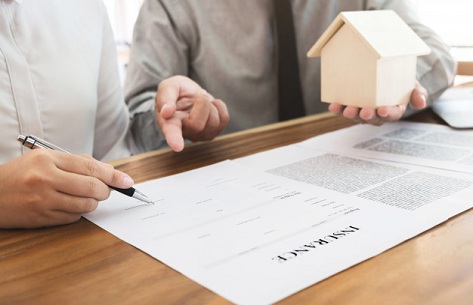 Generally, a Life Insurance cover is purchased to safeguard the family in the event of the untimely demise of the bread earner. However, today it is not just restricted to risk cover, but can also help you in securing a loan. You always have an option to secure a loan against your insurance policy. Let us see in the further article that "How Insurance Policy Can Fetch You a Loan" in hours of need.

One Should Consider Loan against Insurance Policy
The advantage of a loan against insurance features fast approval and requires minimal documentation and has lower chances of rejection. Another attractive benefit is the interest rate, which is lower than any unsecured loan. This also comes handy for individuals having low credit score.

How to Apply For a Loan
The most important step is to go through your policy documents for details and find out what amount you are eligible for by asking your insurer.Once you complete the formalities, your loan will be assessed and your insurer will get in touch with you for transferring the rights to the lender. This usually takes 3 – 4 business days. Once the process is completed, you'll get your loan money.

How to Check Your Policy's Eligibility to Secure a Loan
Many lending institutes provide a loan against the surrender value of "Life Insurance in India". There are some additional terms and conditions attached to your policies when it comes to avail a loan. For example, your policy acquires the minimum surrender value only if you have paid premiums for at least three years and can get a loan only after completing three years.

How Much Loan You Can Avail
You can avail up to 80-85% of the surrender value of traditional insured plans with guaranteed returns. The guaranteed value is the minimum eligible loan quantum that would be available to you and calculated as 30% of the total premium that you have paid, deducting the first premium whereas maximum value will depend upon the surrender value and the cash value of bonuses that you get. The maximum loan amount is usually decided by the actuarial of the insurance company. Some of ULIPs, which provide a loan facility, will offer money that depends on the current corpus value and the nature of fund in the plan. In a loan against insurance, the borrower's income is a criterion for loan eligibility but the CIBIL score of the borrower will be considered.

Repayment of Loan
The maximum loan tenure offered is up to the tenure of the policy. The repayment period can either go on for the policy tenure or can have fixed number of years for repayment. Like traditional loans, these loans can also be pre-paid without any pre-payment penalty. In case you fail to repay your loan, then your policy will lapse.

Things You Should Keep In Mind
If you default on loan against insurance policy, your family will not get benefits of the policy cover. This is because the lender has the right to claim the maturity amount.