Tag: loan against property at affordable interest rate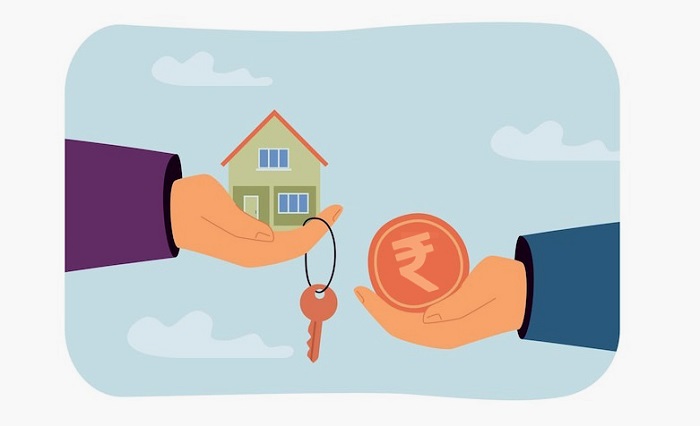 Nowadays loan against your residential or commercial property is a best way to raise lump sum cash. You are free to use the loan amount for any wedding event, business expansion or home renovation etc. It is an outstanding option to utilize the value of your property to meet any financial requirement. One can "Apply For Loan against property" and can mortgage his/her property by meeting up the eligibility criteria asked by the specific lender.

The loan amount, interest and tenure can vary from lender to lender depending upon the value of your property as well as credit worthiness. It is good to assess your financial situation before getting a loan. Here, in this blog post we have prescribed some points to look at before availing a Loan against Property. Let's go through these points:

⇒ Assess your financial profile: One can start it by consolidating their total income and total debt including your rent, insurance premiums, children's school fees etc. one you find the difference between two, you will come to know what you left with to pay an EMI for a new loan. There are number of lending platforms that provide EMI calculator to understand your potential. You just need to enter your desired loan amount, tenure and interest rate; you will get your EMI.

⇒ Loan repayment period: Everybody needs to fix their repayment structure judiciously. Any individual gets tempted to pick longer tenure and shorter EMIs but one must be aware that you will end up paying higher rate of interest making your borrowing cost higher. Therefore, it is good to know your EMI capacity so that you could minimize your repayment period.

⇒ Never delay your EMIs: When a borrower delays their monthly installments, lender may levy a penalty which also adds up to your loan cost. Moreover, delayed repayments can affect your credit report adversely. It is always good to be disciplined with your payments to maintain your credit profile.

⇒ Convenience: Time is priceless and crucial factor in any transaction, so one should always look for a lender with whom you can "Apply For Loan against property Online" rather than wasting your time by visiting a branch with pile of papers. ShubhBank offers an online lending platform which is a convenient way to avail a loan. Visit our website and click on "Apply Now" for loan against property and upload your details to submit your application.

⇒ Right lender: Any potential loan seeker should choose a lender after checking some important parameters because applying a loan with multiple institutions can hinder your credit score which can lead to loan rejection. ShubhBank is a renowned lending platform that offers loans with complete transparency and has a smooth operation with speedy loan processing. It would be a wise decision to choose an authentic lender with easy eligibility criteria.

Hence, after going through these points, you must be aware of the fact that these things are extremely important to make any informed decision regarding mortgaging your commercial or residential property to fulfill your personal or professional needs.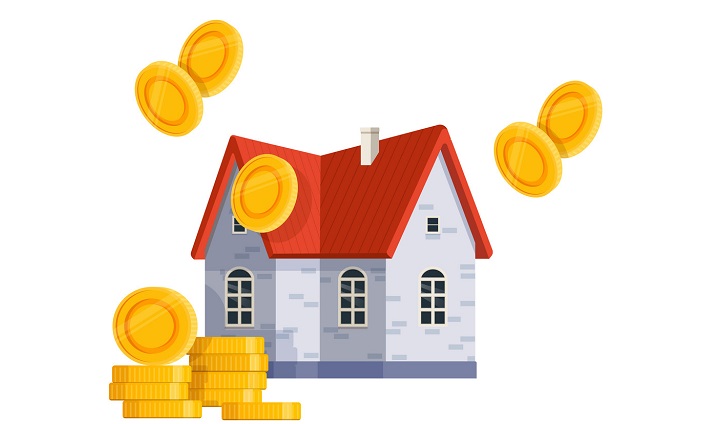 A loan against property is categorized under secured type of loans where you kept your residential or commercial property as collateral against the loan money. The quantum of loan depends upon the market value of the property which is about 70-80% of the overall price. Lap can be availed by both salaried persons and self-employed individuals as it fall under secured category.

You can "Apply For Loan Against Property" and utilize it for various purposes as per your needs like home renovation, wedding expenses, business expansion as well as higher education. In this blog post, we have listed some of the reasons that how beneficial is to fund your financial goals with loan against property:

Higher loan quantum: As we mentioned earlier, your property valuation decided the loan amount but the quantum is much bigger as compared to other secured loans such as Personal Loan. It will allow the borrower to unlock the potential of their property and get higher loan amount.

Minimal interest rate: The interest charges on LAP is comparatively lower as it is a secured loan and results in lower EMI and interest outgo for the borrower. If you are seeking a loan with big ticket size and loan tenure, it is better to avail loan against property as it is one of the convenient option and easier to be repaid.

Longer repayment period: The repayment period under mortgage loan can be up to 10-15 years whereas in case of Personal Loan, it will be only for 5-6 years. The longer tenure will help you in easing out the financial burden on you. Some borrowers also prefer to get a LAP because it offers the flexible repayment structure.

Easy eligibility: Being in a category of secured loan, the eligibility criteria for loan against property is very simple for both the salaried and self-employed individuals. Some lending institutions such as ShubhBank also provide doorstep services to their borrowers along with easy eligibility criteria.

Easy repayment: Most of the lending institutions offer you great flexibility with LAP. In this loan, you get a sanction particular amount on the basis of property price but you only have to pay the interest on the money you take as a loan out of the total sanctioned funds. This way you can align your loan repayments and other financial goals in a better way.

Foreclosure and repayment charges: As this loan scheme falls under longer repayment period and big ticket size, so most of the lenders do not levy extra charges on prepayment. It makes the closing of loan easy and stress-free as compared to other loan solutions otherwise, foreclosure or prepayment charges can burn a hole in your pocket if you try to reduce your debt burden.

Hence, these are some of the benefits that one can get after they "Apply For Loan Against Property Online" or offline to fund their other financial goals in long run. ShubhBank is known for offering loan against property at affordable interest rates with nominal documentation as well as with quick and easy approval process.