Tag: loan against property in chandigarh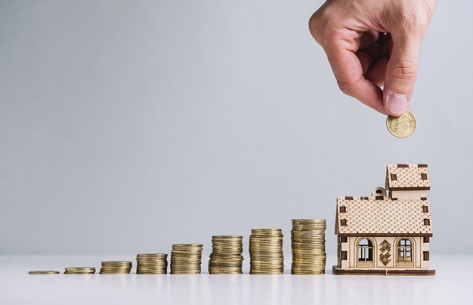 Planning to buy a branded car or planning to get a new home somewhere or thinking to expand your business to achieve more success in corporate sector. So much to do in list, but funds is constantly stopping you from going further in life. There are certain financial problems which you face in your life and can be the most stressful thing happens to you. But, don't freak out as ShubhBank have an option for you that is loan against property. Haven't planned taking a loan against property or haven't heard about it before that how could you execute it or how will it be beneficial for you? Here, the answers to all your doubts will be cleared. A loan against property is a secured loan, which involves your property as collateral for security purpose. The Loan against Property at ShubhBank is popular because of its perceptible benefits. Higher loan quantum is generally available for longer tenure when compared to other secured loans, and at an attractive interest rate.

To avail this loan, you will be providing your owned residential property or commercial property to the lending institution in which you'll be applying. Applying a "Loan Against Property" at ShubhBank is as convenient as they required minimum documentation, and the interest rates are quite lower than other conventional loans. As convenient as these loans are seen, but they come with certain guidelines which you need to make sure before applying such as the property which you are pledging as collateral should be owned by either you or family, property should be in good condition, and also it should be registered with the government processing. Now, let's see what benefits should ShubhBank provided you on loan against property to fulfill your requirements.

1. These loans are easy to get from various lending institutions either NBFC or bank. As these are secured loans, the lender feels safe to provide you the funds as they get the benefit of having your property as pledged security.

2. This loan will get you the benefit of prepayments, which means you can close your loan amount before the tenure ends. In these kinds of loans, most of the lenders generally don't ask for charges while closing loan against property.

3. You can avail the benefit of having access to lower EMIs as the tenure for the loan against property is high, and the rate of interest is low. This option is beneficial for those people who can't afford a high amount of monthly installments but borrowers who can pay a high amount to repay can opt for shorter tenure also.

4. The longer tenure will provide you the ease of repayment that can't pay off the heavy amount of EMIs every month. The tenure for this loan can be extended up to 10-15 years depending upon the lender and your eligibility.

Loan against property provide you the funds that help you to fulfill all the plans, you wished for but couldn't execute due to lack of finances. Now "Apply For Loan Against Property" to easily plan your dream vacation, destination wedding or send your child abroad for higher studies.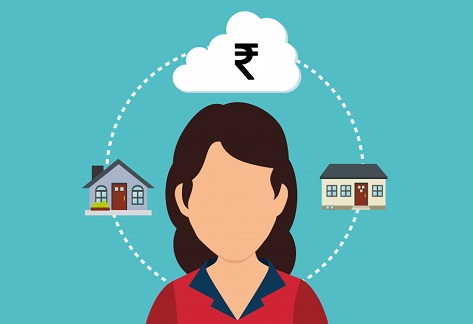 A loan against property provides you the capital based on the value of your residential or commercial property. It can be availed by both salaried individuals and self-employed persons. This loan helps you to get funding to meet various personal and business requirements. It can be generally used business expansions, higher studies, and wedding expenses, closing off debts and buying machinery. The loan amount is offered on a certain percentage of the property's market value usually around 70%-80%. Before applying, there are five factors to consider before taking a loan against property that is discussed below:

• Evaluate Your Eligibility: The eligibility criteria for your loan depend upon the following factors such as age, income source, existing financial responsibilities, credit score and repayment capability and market value of your property. You can also include your spouse or family member as a co-borrower for the loan to improve your eligibility. You need to submit requisite documents that will involve your address as well as income proof and property.

• Choose Suitable Tenure: "Loan against property" borrowers find longer tenure comfortable but in the long run they end up paying more rate of interest which makes the loan burden for you. Before applying, it is always advisable to understand how much the loan is going to cost you. Always look for the lenders who offer competitive interest rates.

• Repayment option: It is necessary to plan your repayment in advance and have a strategy in place to repay. If you want to pay off your debt in timely manner, you have to make some tough choices. Firstly, it depends upon your repayment option that you chose. There are merits and demerits of every option and the best plan depends upon your income, monthly expenses, and credit score and how much of the amount you want to pay off.

• Co-Borrowers: If the property is linked to multiple owners, they all required being co-applicants while applying for loan against property because it ensures the lender that all owners have agreed to offer the property as collateral to secure the loan. Adding your spouse or child as a co-borrower whether they are co-owners or not helps you to improve your eligibility.

• Read the Terms and Conditions Carefully: Be careful about the processing fee, penalties and add-on charges. It's not all about to pay the rate of interest only. There are some additional charges like services charges or processing fees. There are also some penalties on pre-payment of loan. Always look after these things while comparing the benefits offered by various lenders. Reviewing it properly helps you in dealing with right lender and always stays cautious about any extra expenses you may incur.

You can apply for an attractive offer on "Loan against property From ShubhBank" with best possible rate of interest and terms. Just visit our branch in tricity or reach us online at our website ShubhBank.com to enjoy a smooth journey of loan processing and disbursal.