Tag: loan against property India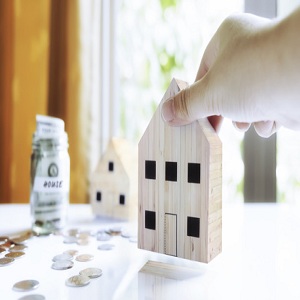 Amongst various loan options provided by banks, comparatively popular product is the Loan against property or mortgage. The product clicks with borrowers because it offers an individual to borrow a relatively large sum of money for any need. It often requires simpler documentation, speedy approvals and flexible repayment options.
According to the Transfer of Property Act, 1882, a mortgage, which is essentially availing a loan against property is "the transfer of an interest in specific immovable property for the cause of securing the payment of money funded or to be given by way of loan, any debt that may give rise to any liability.
This means one can "Apply for a loan from a bank" by extending the property as a collateral or security. However, mortgage only involves "transfer of interest" and the ownership of the property belongs to borrower. Ownership gets transferred to the lender only in the event of default on the loan.
Loan against property or a mortgage is popular because it has some perceptible benefits. Higher loan amounts are offered for longer tenure when compared to other loans, and at a discounted interest rate because of the nature it's secured. Most banks accept both residential and commercial properties for mortgage.
Its key benefits are:
Good when availing larger amounts
Interest rates are lower
Tenure is longer, which means lower EMI
Good tool for debt consolidation.
Funds can be used for business as well as personal needs.
To fulfill the eligibility criteria lender needs proof of residence, proof of identity, latest Bank Statement reflecting salary / income credit for the past 6 months, salary slip if employed, and relevant copies related to the concerned property the borrower wants to pledge. If the borrower is self employed 3 years income tax return certified by chartered accountant is required .
Loan eligibility just like other loan depends on the borrower's credit rating along with factors like income, age, qualification, number of dependents, spouse's income (if any), assets, liabilities, and continuity of occupation. Once the loan is approved is it either disbursed in full or in installments as per borrower discreation. The borrower has an option to choose between fixed and floating rate of interest . There also exists an option for part and prepayment of the loan.
The loan that is sanctioned to the borrower is based on the current market price of the property that is being pledged. However, bank always holds a certain amount of margin money and they generally extend a maximum of 70 % of the market value of the property. This safeguards the banks are protected against any unpredictable fluctuations in the real estate market and a drop in pledged property prices.
Who should opt for it?
"Mortgage or Loan Against Property" is required when it comes to need money for your business. While there is no restriction on using it for personal needs, however, if the amount is small, a personal loan can make much more sense.
While people use loan against property for various personal needs like higher education and even to buy/build a second property or to renovate an existing property, most mortgage loans are taken for business purposes. This is especially helpful if the business is in need of emergency cash at lucrative interest rates.
It is always risky to put your property at stake for the cause of fund need. This form of loan shall strictly be avoided if you are starting up and there is a substantial amount of risk involved in your business. Loan against property should be opted only when borrower is capable to pay back the money to lender and shall never be opted as risk capital at the cost of own property surrender.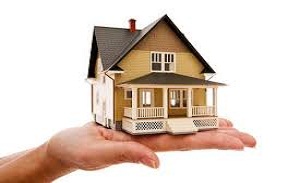 A loan against property is a good alternative if you need capital. Your property must have no outstanding ownership dispute associated with it and should not be mortgaged. If you can make repayments from your earnings. There is various eligibility criteria that you will need to meet to be Able to "Get a Loan Against Property". Loan against property is given as a certain percentage of the market value of the property which is generally between 50% and 65%. In case of land/ commercial property value to loan amount varies between 50 -65%. This loan belongs to the category of secured loan where there is a guarantee given by the borrower who uses the property as a collateral security. In the event of non paying the loan on schedule, bank after serving proper notices can repossess the property. Loan Against Property can be taken for following purposes like expanding your business, get your child married, send your child for higher studies, fund your dream vacation, fund medical treatments etc. In nutshell, loan against property is a secured multi-purpose loan with larger tenor and lesser rate of interest.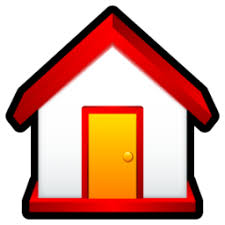 Owning a property is often the biggest dream and can be a huge asset to cater to demanding needs. LAP is one of the precise aspect of banking. Banks and finance companies offer the loan against property for either be a residential/commercial piece of land or building. So ShubhBank offers a secured loan where property acts as a security. In case of default the property used could be sold or auctioned to recover the loan amount. The basic criteria for the loan depends upon the profession of the borrower. The property should be feel from all legal tangles and should have clearly registered on the name of the applicant. The documents required for loan against property is valid proof of residence and identity. This loan can be availed for various purposes. It could be for medical need or any personal and professional need. We provide long tenure periods enabling the borrower get sufficient time to clear the loan with the attractive and lower interest rates as compared to the other "Loans with a Hassle Free Service".