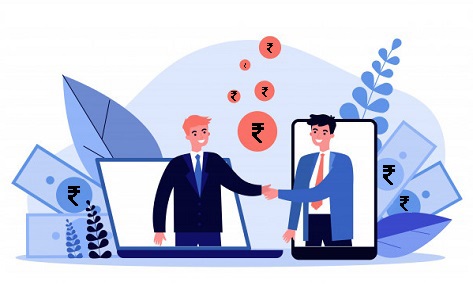 A direct selling loan agent (DSA) is responsible for connecting the potential loan seekers to the direct lenders. They endorse and explain the various lending services offered by respective financial institution and look out for the documentation process. He/she is also committed to carry out fundamental checks and make sure that the submitted or the uploaded documents are in accordance with the guidelines laid down by the particular bank or NBFC, they are working for.

The direct selling agent (DSA) finds potential individuals seeking a loan for the financial institutions in the form of leads which are forwarded to the respective lender for further proceedings. The hard work of the loan agent is rewarded in the form of commission or a payout. It is primarily a percentage of disbursed loan quantum availed with every successful lead. This is the great way to earn extra along with your primary job as it offers flexible hours for working. There is an easy set of procedure for "DSA Registration" that a person has to adhere to become loan agent.

Here are some easy online steps that are followed in the registration process:

√ Visit the website of particular financial institution and fill the registration form online.

√ You will be asked for certain documents and basic personal information for identity.

√ When your background check gets verified, you will be allowed to enter into a DSA agreement.

√ Before signing the agreement, fill the requested details and submit them.

√ The DSA code will be generated for you after you get registered successfully.

√ You can embark on work as a DSA officially once you get the license or code.

Once you have registered successfully and obtained DSA code, you will be provided with training by the financial institution. If you want to work with our firm ShubhBank, then you can sell loan products from leading banks and financial firms. You will learn how to secure the verified leads and to process them. You should have great communication skills in order to convince a loan seeker that why a particular product is best for them which will brings you more commission. You will perform the assigned duties well, once you are aware of working style taught to you during the training process.

It is the unique model for thousands of people to get business opportunity in their registered locations. It brings you the opportunity to earn exclusive income and to grow yourself professionally and transparently. Some of the benefits associated with this model are listed below:

√ Higher payout slabs.
√ Digital payouts.
√ Build own network.
√ Grow your business.
√ Flexible timings.

If you want to become a loan selling agent (DSA) "Apply For DSA Registration" to fulfill the dreams of earning more. It is easy to become a channel associate with ShubhBank and start working as loan agent. Here, educational qualification is not a pre-requisite; you just need to have an urge to excel in the sale of loan services such as home loans, personal loan, gold loan and many more.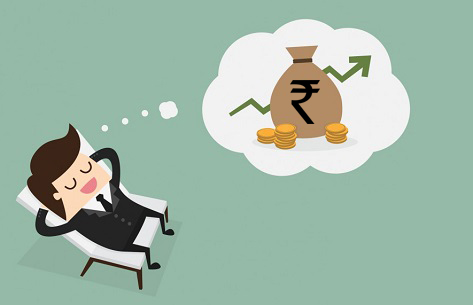 ShubhBank is one stop solution to present our clients the service for which they picked us over and an opportunity as direct selling agent (DSA) to source customers in different products and multiple locations in country. We deal in Personal loan, Business loan, Gold loan, Home loan and many more products to access the online leads available with us. We serve you the best in market as ShubhBank is the largest DSA distribution network in India and get an opportunity to earn high payouts by "Becoming Our Business Associate" open access to multiple products and banks on a single digital lending platform.

We have a highly transparent business model as well as our CRM system is integrated with numerous banks and NBFCs which gives instant approval from all in a single click. DSA loan agent registration is available for pan India locations, opportunity to earn biggest chunks of money, wide range of financial products with loans and many more services available for sourcing for DSA and ShubhBank CRM engine. Anyone can come into loan business with junior/senior label; you just need a dedication and commitment towards your vision. Starting your own business is very easy now, no need to go bank; you can start working instantly to get free leads.

In past days, it was tough to "Start DSA Business Online" due to lots of critical process and regulations. Now this hectic process has become easy just because of ShubhBank DSA program, giving you an opportunity to become your own boss and set your business successfully you can start your journey by filling a DSA application form, upload your KYC document and register yourself with unique DSA code. Though we all know it is not easier to ask money but loan business is huge profitable business, if you start alone, you can get margins up to 90% of payout collection, else depends upon the team size.

We are all connected with social media apps; it can be your family, relatives, your daily customer walk-ins on your shop. These all are your referrals from where you can earn good passive income by referring these potential loan seekers with us. ShubhBank offer a wide range of products and higher payouts on the success of referral leads. Payout structure is slab wise and depends upon the product as every bank designed their standard payout ranges. There are lots of other advantages of being our channel partner such as working for flexible hours, getting exciting incentives and a chance to work with big brands.

The entire process of registering as DSA is completely flexible and simple. You can grow your network as a loan agent and generate fresh contacts that will help you earn a lot of revenue. We are excellent in partner service and dedicated to our work as well as working with multiple financial and lending institutions, so you can enjoy a higher payout amount than other individuals. Hence, more you get the loan leads, greater will be the benefit earned by you.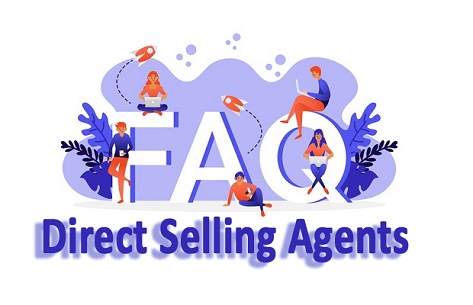 Who can apply as a Direct Selling Agent?
A person who is interested and have knowledge of financial products and desirable to work in public dealing with a good communication and convincing skills can "Apply as a DSA" with bank or NBFC.

What are the benefits for a financial institution to keep DSA?
There are number of benefits in appointing a loan agent.
• It makes the local approach easier.
• DSAs shortlist the potential customers.
• Common people become more aware about the financial products offered by lending institution.
• Loan seekers through DSA are easy to be addressed as DSA has performed preliminary verification and registered the needs of the client.

How does a DSA approach the customer?
DSA cannot directly approach someone who's a potential customer but if individual is referred to DSA through someone or he/she himself presents a desire to avail the financial product to the loan agent.

How a DSA earns?
The lending institution offers a fixed percentage of incentive to the direct selling agent on each product sold by him/her to a client. Therefore, every potential loan seeker is an earning opportunity for the DSA.

How can an individual attach with a lending institute as a DSA?

To "Become a DSA" a person needs to follow given steps:

• Search for a genuine financial institution to work as a DSA depending upon factors such as payouts, working hours, targets etc.
• "Register as a DSA" by submitting your application to the institution.
• Provide all the needed documents required by bank/NBFC and wait for the verification.
• Past credit report shall also be considered.
• Once you met the eligibility criteria and all your records are up to the mark, the institution will send you an agreement for DSA with a stamp duty.
• The applicant needs to return the duly fill form to the bank/NBFC if he/she agrees to all the terms and conditions as per the agreement.
• Then after DSA code is generated by lending institution which is used by candidate as an ID for all future settlements.

What are the uses of DSA code?
This code is used by DSA in all the documents submitted on behalf of a customer as well as it is tracking number for the loan agent to track the progress of loan application.

Why the DSA and financial institution relationship is symbiotic?
This relationship is considered to be symbiotic in nature because of the benefits provided to each other while coexisting in a system.

Benefits offered by the DSA to lending institution:
• DSA makes the people more aware about the financial products of the bank/NBFC; he/she is attached to.
• DSA saves a lot of time of the lenders as the preliminary verification of documents is performed by him/her.
• DSA keeps constant eye on competitor products giving a better idea to the lending institution about new market trends and requirements.

Benefits offered by bank/NBFC to a DSA:
• Regular trainings and workshops for DSAs to increase their product knowledge.
• It gives the DSA a good source of income without working for full time.