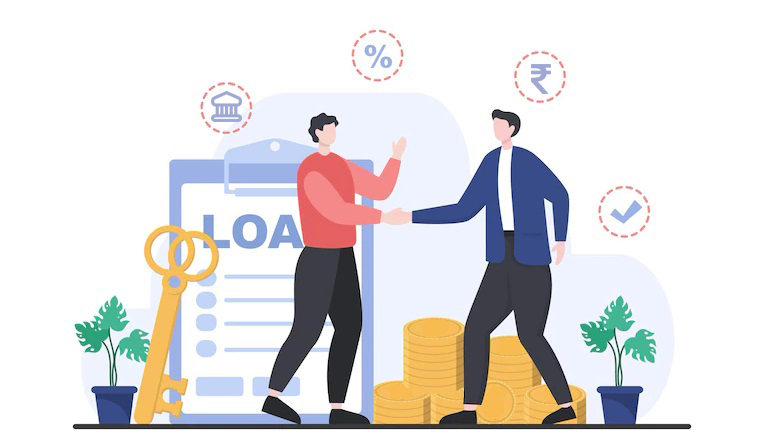 Nowadays loans are savior for several reasons which can bail you out from tough financial situations and provide you financial cushion for happy events in your lifespan. An unsecured loan is that credit solution which doesn't require any collateral, so a lender sanctions you a loan based upon your creditworthiness. A lending institution will check prescribed eligibility criteria to approve your unsecured loan. Personal loan, business loan, credit card loans are some of the basic examples of unsecured loans.

Loans are classified into secured and unsecured loans which have different features and criteria. An unsecured loan generally depends upon borrower's credit worthiness whereas in secured loan, one has to pledge some type of asset as collateral reducing the chances of default. Therefore, unsecured loans stand in contrast to secured loans and if you are looking to "Apply For Loan" it is good to know the features of unsecured loan which are mentioned below:

Higher interest rate: However, unsecured loans are riskier than secured loan for lenders as they are collateral free but require higher credit score for loan approval. In case of default on secured loan, lender has right to repossess the collateral to recover the outstanding dues but in unsecured loans, lender can't claim any asset. Therefore, unsecured loans are fully qualified on the basis of creditworthiness, so they are always offered on high interest rate.

Role of co-applicant in loan: Every lending institution decides the loan approval based on creditworthiness of borrower in case of unsecured loan and can charge you a higher rate of interest if they find you risky as per their analysis. In some cases, looking after your requirement and eligibility, lender may give you an opportunity to add a co-applicant with a stable income and good credit score.

The role of co-applicant is to take on the legal obligations to pay the debt in the times when primary borrower defaults on payment. One can also share the EMI burden with their co-signer.

Credit report: It is the key factor that decides the approval or rejection of your loan application. One must have a credit score above 750 to get approved for unsecured loan and to grab a competitive interest rate on it.

Well, the eligibility criteria for unsecured loan are highly stringent and may differ from one lender to other. Here, we are listing the widely followed eligibility criteria. Have a look on it:

• A borrower must be salaried person or self-employed individual with regular income above a certain minimum threshold.

• If you have any existing loan then its EMI must be below 50% of your monthly earnings.

• The credit score of borrowers whether they "Apply For Loan Online" or offline should be above 750 with an excellent credit history.

• One must have a work experience between 2-4 years depending upon the type of employment.

Now you know that secured and unsecured loans are starkly different and have different features and eligibility criteria, so choose wisely between them to get a financial aid in tough times.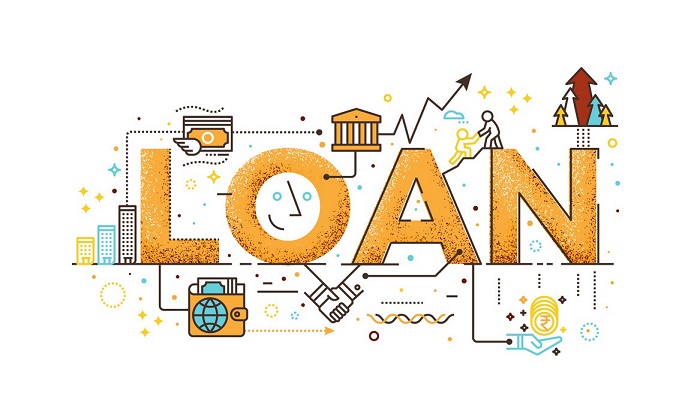 ShubhBank started up as a lending platform and a digital partner with various renowned financial institutions introducing digital lending offers to the potential loan seekers across the country. We aim at understanding the requirements of our customers and offer one stop solution for all their financial needs covering every aspect of life. One can "Apply For Loan" needed to cover all their necessities depending upon their need. We have listed types of loans offered by us.

Personal Loan: ShubhBank offers simplest and instant loan to the potential borrowers meeting their urgent requirements which does not require any collateral. The loan processing is very fast as it just gets completed within 2-3 business days offering you hassle free journey. You can apply for it online also as it is the most convenient way and we provide your doorstep services. The interest rates may vary according to the bank norms that will process your loan.

Mortgage Loan: It is another type of instant loan offered by us where one has to pledge his/her residential or commercial property as collateral. The unique feature of this loan solution is that the quantum is up to 100% depending upon the evaluation of property current price and disbursal takes place between 5-7 days. The interest rate starts from around 8.50% to 18.00% involving the processing fees and service tax.

Home Loan: Owning a house is the basic requirement of every family and ShubhBank helps you to achieve your dream goal of purchasing your own home. We tie up with all the lenders providing you the best interest rates as buying a home is the biggest investment of life. Home loans features with longer tenures, fixed and floating rates where 80% of value of home is disbursed as loan quantum in less possible time.

Business Loan: This loan is another category of financial solution which helps small business owners to expand their business or capital needs. Moreover, loan is offered with minimal documentation, easy eligibility criteria and lowest possible rates of interest. The loan tenure is flexible and loan money can be availed up to few lakhs to crores depending upon your repayment capacity. However there is no need of collateral but a guarantor is required.

Used Car Loan: Our institution is among top ranked service providers and offer best rates pre-owned car loan facility across the country. We offer most convenient and easiest used car loan at competitive interest rates to the borrowers in need. The banks associated with us offer 80% of loan amount with flexible loan terms and tenure.

Gold Loan: Every household in our country own the precious metal as ornaments, coins and bars as it is in our culture and can be savior in times of financial crunch. Gold loan are the cheapest loans available in the market as they can be availed at lowest rates of interest and has easy repayment structure.

ShubhBank offers unique loan products and provides you the platform where one can quickly check their eligibility criteria and "Apply For Loan Online" or by visiting our branch fulfilling your demands and needs.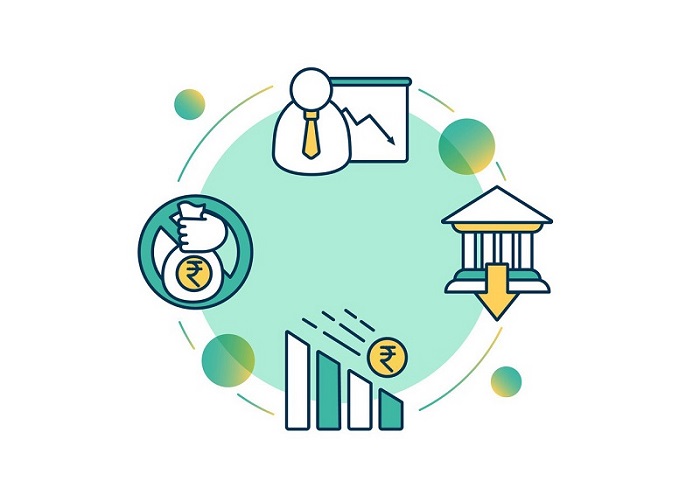 Many of us are not able to fulfill their dreams with our savings; therefore people turn to financial tools such as loans or credit cards. These loans can fulfill all your needs whether for buying a home, vehicle or those who want to pay for higher education or wedding. One just thinks of his/her needs and lending market has a customized offer for you. There are number of secured or unsecured loans which are easily available in market and apply for a loan.

Nowadays, loans are easily accessible and majority of people are able to take the advantages of these financial tools. However, your eligibility helps you to avail any kind of loan but it's more important to manage the loan repayments as it has a huge impact on your credit history. Here, we have listed down some of the tips to manage your loan payments easily.

Create a budget: Before you "Apply For Loan" work out on your financial planning. Always make yourself sure of debt to income ratio and savings to pay the monthly installments. It is of great importance to scrutinize the terms and conditions of the loan that it doesn't impact your credit score and you have to shell out more money than your earnings. Hence, do a proper search and stick to your budget plan and get a loan accordingly.

Timely payments: It is really important to make regular repayments to make your loan journey stress free and joyous experience. Never let your repayments to pile up as it will only accumulate additional costs such as penalty and have an adverse effect on your credit history. Loan repayments should be your top priority to have a good financial health. When you can't remember the due dates of loan EMI's, set out an auto debit facility for repayments.

Prioritize high interest loans: The loans which have long tenure are always opted for lower rate of interest where as short tenure loans charges you high rate of interest. It is always advisable to pay off the loans that have higher interest as it will help you to reduce the debt burden. You can also take the advantages of tax deduction on some loans.

Seek some financial advice: After following such tips, if you are still unable to manage your loan repayments and getting into a debt trap, then I's a high time to seek an advice from financial expert. He/she will guide you through all your financial worries and offer you a credible advice and remedies to lower down your debt burden. These experts may charge you some fees but saves you a lot of bucks.

These financial solutions are meant to help you in fulfilling your requirements whether you "Apply For Loan Online" or offline and repaying your loan EMIs on time can make your loan journey more fun for you. It is important to inculcate some financial discipline to take benefits of these wonderful and easily accessible financial tools that make your present and future easy and enjoyable.