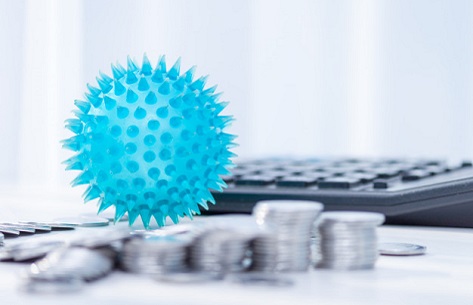 Nowadays, there is panic in air due to pandemic of COVID-19 and staying indoors is not only an effective way to remain healthy but it may also be a good time for financial security when all of us surely need it. However, all the individuals are facing downside of not being able to business or commute to workplace but there are some upsides of this isolation period. Generally, our life is fast paced that we forget to identify our monthly budget, so it is great time to embrace the isolation and make this a productive one. Here take a look upon how to keep check on your finances while staying quarantined while checking your monthly scenario.

Check Your Credit Report
Your credit report contains all the information about your Credit Card billings and loans. Moreover, it shows you the updated repayment history. By going through it, you'll figure out if you've been missing any Credit Card payments or loan EMIs. Also, reviewing your credit history every now and then will help you boost your CIBIL score and thereby increases your chances of loan approval in future.

Review Your Savings
Prepared a brand new plan to save money in 2020 so why not review how you've fared in the first quarter. It'll give you an insight into how realistic your plan is, and if required what changes you can make to it. Sometimes, plans sound great on paper but they don't pan out the same way in real life. If you find out any gap in your plan and fix it before you move ahead into 2020.

Reschedule Your Household Budget
As essentials are taking center stage during the lockdown, it's time to adapt your household expenditures to better suit the situation. Use this period to map out the general cash flow towards daily expenses. You might be already doing everything right in this regard, but it won't hurt you to review it for what it's worth.

Clear Your Credit Card Dues
If you've been paying your minimum monthly due towards your Credit Card bills, you may want to consider clearing all the dues because these plastic cards charge high interest rates which can cause your debt to grow big. You don't want to be in debt trap. If clearing your dues is not your style, you can always consider transferring your outstanding balance to a Personal Loan. This way, you'll be repaying your outstanding due at a lower rate of interest.

Forecast the Lockdown Savings
If you want to look up at the "Bright Side of this Lockdown" just try and lay out how much you're actually saving by not commuting to work place on a daily basis. Now it is the right time to optimize your savings and make this isolation work in the favor of your finances.

Well, it's a best time to review your finances. Do to the same what companies do during a recession like identifying weaknesses and improve accordingly.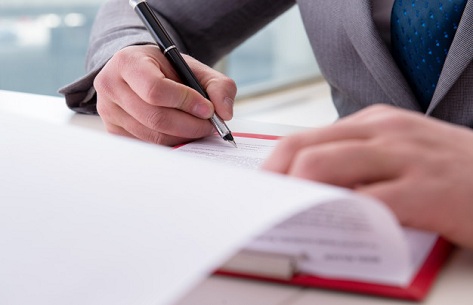 A loan guarantor can be a family person, friend or colleague who is legally liable to pay off the outstanding loan amount in case if the primary borrower is unable to repay it. Initially, it seems very simple that it's just a matter of doing signature only but there is lot more to it. If the primary applicant does the timely repayments then there is nothing to worry about but if he starts skipping EMIs then lender can reach out to the guarantor and ask him to pay the outstanding amount. If both the borrower and guarantor fail to Repay the loan then lender can take legal actions against both the borrower and guarantor too. In this article, we have mentioned few things to keep in mind "Being a Loan Guarantor" that one should not take lightly.

Impact on your Credit Score: When you sign as a guarantor for someone else and the loan is defaulted, it negatively impacts the credit report of guarantor. However, if the applicant is prompt and repay the loan in timely manner then there will be a good impact on both the borrower's and guarantor's credit score.

Impact on your assets: In case of default, if the primary borrower is able to repay the loan then lender will initially try to liquidate the borrower's collateral to recover money. If the borrower denies or escapes out then lender may ask you to pay off the outstanding amount. If you are unable to pay off then lender can seize and liquidate any of your personal asset such as land, property, etc. to recover the loan money.

Impact on the eligibility to get credit: If you are a guarantor for any loan then it will be counted on your open lines of credit, therefore, your personal eligibility will be hampered but if there is default then your credit score will take a hit too. In that case, if you want to "Apply For Any Loan" then you may face difficulty due to poor credit rating.

Read the agreement clauses carefully: You must always be careful being a loan guarantor with the clauses in loan agreement that what will happen to the obligations of a guarantor in case of default. For instance, in case where the primary applicant dies or partners get separated after divorce, in these circumstances, loan should not be passes onto heirs.

Track the repayments yourself: Always keeps an eye on the repayments regarding the loan for which you have signed up as guarantor. A single default in monthly installments can be reflected in your credit report too, so be attentive and take an regular update regarding the loan repayments.

After reading all this, it is important for you not to take the role of guarantor lightly and be sure and keep these things in mind before signing up the agreement because you cannot back out later till there can be a suitable replacement and the primary applicant should agrees to do so.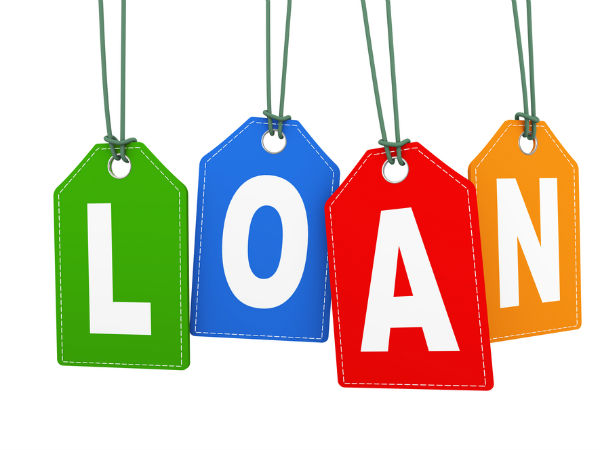 When you are looking for a loan, you not only go for the loan amount or the interest rate associated with it but also a lender from whom you are "Getting the Loan to Fulfil your Requirements". With the leading competitions in the lending market, some of lending institute offers the loan that look best first but under the hood cannot be as pleasant as the appearance. To avoid such things a good lender is the must having specific skill set and can be easily recognized. An ideal lender showcases each and every product that is beneficial to the customer with a detailed description associated with the product and services. When the lender provides the convenience to the borrower and services online or any other facility then the lender is ideal for any kind of loan. Lending is a business where there is benefit as well as risks also. So when you are looking for an ideal lender, keep some useful points in mind to recognize the safety of the deal for its clients.