Tag: loans in tricity chandigarh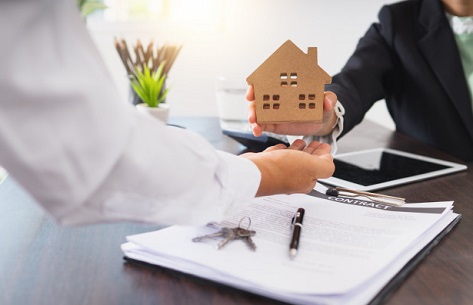 A home is one of the most important assets of your financial security. Once you have your own home, then there's nothing that can threaten your financial future. Buying a home is the biggest investment of someone's life, so you need to keep all your short and long term goals in your mind before planning for it. A right purchase and best home loan should be in your priority list. Being aware of these two aspects can help you to avoid any debt trap in the future. Always look for the loan offers that suit you the best as your requirements and preferences are going to vary from others. Now you have better idea of the aspects you need to look out before you commit to a home loan, it's time to tell you more about your rights as a borrower.

When you apply for a loan: When someone applies for a home loan, the lending institution is supposed to provide you all the information regarding:
• Applicable interest rates.
• Payable processing fees.
• Prepayment charges.
• Charges for converting interest rate types(either floating or fixed).
• Miscellaneous charges that might affect the interest rate on loan money.

When loan gets sanctioned: After your "Home Loan Application" gets sanctioned, you have the right to ask the lender about following things:
• Terms and conditions of loan agreement.
• Sanction letter.
• Written receipt for all post-dated cheques.

During tenure period: In case you forgot or unable to make the repayments for any reason, there is a set procedure which may not cause a mental stress to you and lender has to follow for the recovery of outstanding balance that are given below :
• Reminder to the borrower through notice
• Notice prior initiating any recovery proceedings against you
• Sending an authorized professional who shall deal with the borrower in civilized manner
• Contact the borrower to maintain the desired decorum and decency.

After repayment: Once you are done repaying the whole loan amount along with interest rate, you need to ask the lender for following documents:
• No due certificate.
• Original documents of titles of property pledged as collateral for home loan.
• Unused post-dated cheques.
• Letter of final settlement signed by authorized official of the lending institution.

When you "Apply For Home Loan" read the fine print carefully so that you won't miss out minor details that could possible affect your finances in the future. You are supposed to know all the exact details of your loan and documents related to it. No doubt, there is a long list of things that you have to remember but keeping your rights in your mind will help you to stay calm headed in the loan journey as sometimes you are unable to get the assistance from your family and friends. You have to be sure about everything from your eligibility criteria and rights to the property you are buying. We hope you are more aware now about the rights you have while applying for a home loan to make your purchase a best decision of your life.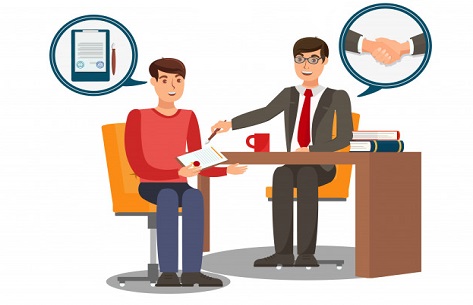 Nowadays with the widespread of lending institutions, the great offers are provided by lenders to lure the borrowers to grab them particularly in the aspect of interest rates. When we are shopping for a loan, it would naturally seem that the lower the interest rate would be the better deal. However, that may not always be true, for number of reasons, and one of those reasons is that sometimes the interest rate we receive on a loan is outside of our budget. When you avail a loan, there are a few components that make-up the loan itself such as how much you are asking to borrow, how long you wish to borrow the money for, your credit score and credit history and the rate of interest. The rate of interest for a loan is important to the borrower, as it determines how much the loan is going to cost you. The higher the interest rate, the more money the lender makes off the loan. This fact makes a "Lower Interest Rate Loan" seem like a better deal but the amount of interest depends upon the repayments period of the loan.

What Determines the Interest Rates on Loans?
Every lenders use various criteria to determine the interest rate for a loan such as loan amount, term, and credit scores. For instance, if the loan has a low interest rate, which seems appealing, but the term is only 12 months, then it draws high monthly payment which may not be a best deal for you. So a shorter term means lower interest rate, but higher monthly payment whereas a longer term means higher interest rate, but more affordable payments. Most of the lenders use the tenure as a strong basis for the rate offered as shorter term loan means lender will get their money back quicker.

Credit Score: Your credit score can be used to determine the interest rate for a loan. Higher will be your credit score, then lower interest rate you can receive for a loan and vice versa. Sometimes the interest rates are negotiable; you can always ask the lender about lower interest rates. If you have bad credit and need a loan, you will be considered a high risk, you will be charged a higher than usual interest rate.

Early Repayment Penalties: If a lower interest rate is a better deal or not, we need to be aware of how long we will be paying the loan back as well as early payment charges or pre-payment penalties. The percentage or fee can change on a sliding scale depending on how early we "Repay the Loan". To exemplify, if we have a loan that was to be for 36 months, and look to pay it off in 12 months, the pre-payment penalty may be higher than paying the loan off early after 24 months. The reason for these pre-payment penalties is due to the fact that every lender expects to be earning a certain amount of interest during the full term of loan.

So shopping for a loan can get complicated, if we get attracted towards what may seem to be a low interest rate, but remember there are other factors to take into consideration while applying a loan.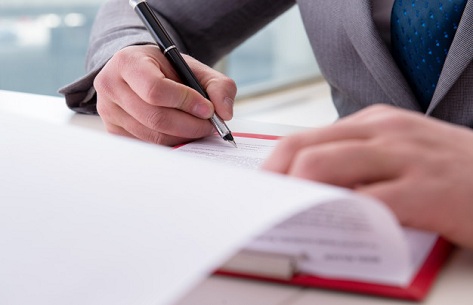 A loan guarantor can be a family person, friend or colleague who is legally liable to pay off the outstanding loan amount in case if the primary borrower is unable to repay it. Initially, it seems very simple that it's just a matter of doing signature only but there is lot more to it. If the primary applicant does the timely repayments then there is nothing to worry about but if he starts skipping EMIs then lender can reach out to the guarantor and ask him to pay the outstanding amount. If both the borrower and guarantor fail to Repay the loan then lender can take legal actions against both the borrower and guarantor too. In this article, we have mentioned few things to keep in mind "Being a Loan Guarantor" that one should not take lightly.

Impact on your Credit Score: When you sign as a guarantor for someone else and the loan is defaulted, it negatively impacts the credit report of guarantor. However, if the applicant is prompt and repay the loan in timely manner then there will be a good impact on both the borrower's and guarantor's credit score.

Impact on your assets: In case of default, if the primary borrower is able to repay the loan then lender will initially try to liquidate the borrower's collateral to recover money. If the borrower denies or escapes out then lender may ask you to pay off the outstanding amount. If you are unable to pay off then lender can seize and liquidate any of your personal asset such as land, property, etc. to recover the loan money.

Impact on the eligibility to get credit: If you are a guarantor for any loan then it will be counted on your open lines of credit, therefore, your personal eligibility will be hampered but if there is default then your credit score will take a hit too. In that case, if you want to "Apply For Any Loan" then you may face difficulty due to poor credit rating.

Read the agreement clauses carefully: You must always be careful being a loan guarantor with the clauses in loan agreement that what will happen to the obligations of a guarantor in case of default. For instance, in case where the primary applicant dies or partners get separated after divorce, in these circumstances, loan should not be passes onto heirs.

Track the repayments yourself: Always keeps an eye on the repayments regarding the loan for which you have signed up as guarantor. A single default in monthly installments can be reflected in your credit report too, so be attentive and take an regular update regarding the loan repayments.

After reading all this, it is important for you not to take the role of guarantor lightly and be sure and keep these things in mind before signing up the agreement because you cannot back out later till there can be a suitable replacement and the primary applicant should agrees to do so.