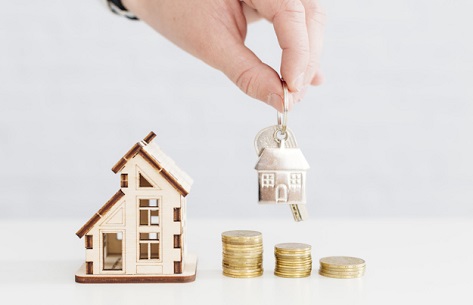 A stress-free life is a dream of many individuals, where everyone wants their own home outright and pockets full of cash. Well, it is not easily possible but you can achieve this dream just by following good financial habits. One of the easiest ways to achieve your goal is by paying the mortgage and loans with high interest rates faster. Paying off your loan faster will help you reduce your financial burden. Moreover, it will help you to get safe from default so that you do not have to spend on late payment charges.

Home loans are the big liabilities which always stretch from 20 to 30 years for most of the borrowers. During the loan tenure, the borrowed principal amount becomes much more as the huge amount of interest rate is added to it. The home loans have lower interest rate so people often go with a long tenure but rate of interest keeps on adding for a long time which becomes double or even more than the borrowed amount. Therefore, the best way to get rid of this burden is to pay your "Home Loan" as soon as possible. Here are the possible ways by which you can pay off your home loan faster.

→ Look beyond big banks: Do not choose the renowned financial institutions as small lenders can do the wonder for you. The small lenders may provide you more personalized service and some festive offers as well which may include longer loan tenure, lower interest rates and ongoing fees. Some of the other advantages which one can get with NBFCs and small lenders can be higher lending ratio, minimal documentation and low processing fees.

→ Make frequent payments: Most of the lenders allow frequent payments to the borrower. You just need to check for this while selecting a lender. You can ask for such facility and can make payments after paying the EMI. The interest rate on home loans is calculated on daily basis and making the frequent payments can help you to reduce the burden of interest which you will be paying over the tenure of your loan.

→ Make a big down payment: Making a huge down payment on your home loan reduces the principal amount which leaves you with fewer burdens. It results in paying less interest rate, therefore overall repayment. A big ticket down payment reduces your debt obligation in comparison to other home loans. The repayments become much easier when you have a low principal amount.

→ Home loan refinancing: If you found something more convenient and affordable after reviewing your home loan, the home loan refinancing can help you to grab what suit you the best. Try to negotiate the interest rate with the existing lender or go with a new lender who offers you a low interest rate as it can save you a lot of money. Use a home loan EMI calculator for detailed calculation and to know the total borrowing cost which suits your requirements.

Some quick tips to save money:
• Save sufficient amount of funds to make down payment before you "Apply For Home Loan".
• Opt for a loan quantum which could be easy for you to repay.
• Pay your monthly installments and credit card bills on time.
• Utilize your bonus or other profits from your investments to make partial prepayments.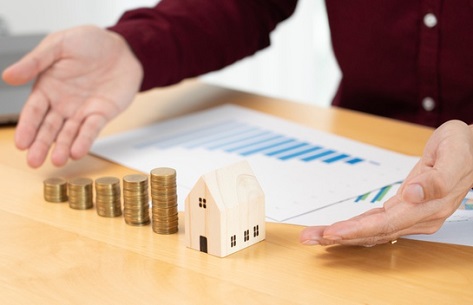 A loan against property is one of the most popular loans as it is easy to use and can serve as a needful source of financing. Therefore, in order to manage your finances efficiently, you must keep in mind about the charges applicable on your loan against property. It will give a clear picture about the total cost of taking mortgage loan and will help you to layout a budget for the repayment of loan. So, have a look on various charges that are applicable on your loan against property.

Interest rate: The rate of interest is the cost at which the particular financial institution extends credit to you. The calculation is made on the total amount that one borrows for the tenor for which he/she is taking the "LOAN AGAINST PROPERTY" and interest rate is calculated annually which is added proportionately to every monthly installment.

Processing fees: It is also known as application fees used to cover administration costs, credit check costs and property appraisals and so on. This amount will be deducted from the total borrowed amount before it is disbursed to the borrower.

Charges on statement: Most of the lender will charge you for interest, principal statements as well as loan statements that help you monitor the progress of loam. It is sent to you in the form of hard copy covering the cost of printing and sending them to you. You can avoid such charges by switching to online loan process. One such lender is ShubhBank, which offers digital lending platform and access to all loan related statements at your convenience.

Penal interest: In case you default a loan or fail to make EMI payments, you have to pay penal interest. It is calculated on a monthly basis and charged over and above the interest rate. So, it is advisable to plan your repayment in advance to avoid paying such charges.

Part prepayment charges: If you got a bonus or saved enough to make part prepayment towards the principal amount to repay the loan fast then lender may levy a prepayment charge. Before you "APPLY FOR LOAN AGAINST PROPERTY" ensure yourself to choose a lender with low or zero prepayment charges to make the most of it.

Foreclosure charges: It involves paying off the entire loan money in one go before the completion of the tenor. Likewise prepayment, foreclosing the loan also attracts a charge too. It is always good to choose a financial institution that has a low foreclosure charge to make repayment simpler.

Secure fee: Some of the lenders impose a secure fee to ensure security for your transactions and sensitive information in a manner they deem necessary. It is done to keep your online account and data safe.

Hence, whenever you are in need of loan against property, don't choose just by looking at a low interest rate. Therefore, choose a ShubhBank which gives you ample funds at a nominal interest along with unhidden charges when you pledge your commercial or residential property with us.