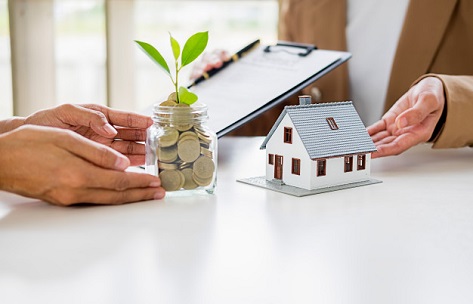 Loan against property is much like any other type of loan in which lender promises you to give the funds by keeping your commercial or residential property as collateral. This concept is gaining popularity among loan seekers as large sum of money gets easily arranged by this. Loan against property offers great features such as easy documentation, faster approvals and flexible repayment options. It means one can apply for a loan from any lending institution by extending his/her property as a security. This is type of mortgage that involves a 'transfer of interest' and the ownership of the collateral remains with the borrower. Here in this article, we will tell you about what are the essentials of "Loan against Property" and why it is attractive as compared to conventional loans. Mortgage loan is convenient as it offers higher loan amounts at discounted interest rate accepting both residential and commercial properties as security. Its major benefits are:

• Large quantum can be financed.
• Lower rates of interest as compared to other loans.
• Longer tenure resulting in low EMIs.
• Efficient financial tool for debt consolidation.
• Multipurpose use either personal or business.

The lender may also ask for KYC documents to validate the eligibility criteria which may consist of:
• Address proof.
• Identity proof.
• Property Papers(Residential/Commercial/Industrial/Plots).
• Salary slip if you are salaried.
• Certified financial statement for last 2 years if you are self-employed.

The approval of loan depends upon borrower's credit score along with other factors such as age, income, the number of dependents, assets and liabilities. Once you "Apply For Loan against Property" the lender will evaluate your eligibility depending upon given factors and luckily, if get approved for loan, the amount is disbursed in full or in installments in the bank account of the borrower. One can have choice to pick the type of interest rate either fixed or floating. The quantum of loan extended to the borrower is evaluated on the market price of the property, you pledged to the lender. It is important to keep the fact in mind that every lending institution always holds a certain amount of money and disburse a maximum of 70% of the market value of property. This ensures the lender against any cyclical fluctuations is real estate prices or in case, borrower default on installments.

Loan against property is great financial tool to meet your personal and business needs as there is no restriction on its usage. Many people use mortgage loans for funding children education in abroad, to buy or build a second property or even for business purposes. Putting your property at stake is a serious decision, so go ahead for loan after comparing the different lenders on their websites as many of them offer online loan against property with great benefits and features. The LAP should not be used as risk capital because it has high chances of losing your property to lender, therefore, apply it only when you know that you are able to pay back the loan amount in the fixed period.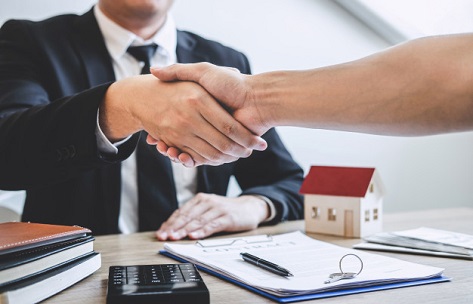 Owning a home is something special that all people tend to with their hearts. It is one of the biggest investments of life where you will end up spending most of your time as your family will grow in it and so will you. Every rich and poor wants to have their own house and to get so, they opt to choose a home loan to fund such big purchase. Taking a home loan is easy and convenient but it is more important to clear it as soon as one can. You can't spend your half of the age in paying back the home loan. Here, we have discussed some smart ways to prepay your home loan and it will be possible if you plan well.

• Choose a loan with part payments: When you receive a loan initially, it is based upon your income and credit score but over a period of time, your income will increase and in turn your affordability. If you have taken the loan for the maximum tenure, you are allowed to repay more over a period and finish it off before tenure. Always check for the lenders that offer pre-payment feature that you can pay more than the EMI when possible.

• Change your installments amount as your income increases: Every person in their life grows their career and so does their salary. Make sure that you must increase the loan installment as your income increases which will reduce the interest rate efficiently. At that point, lender will help you in reconstructing your loan as per current salary of yours resulting in strengthening of your creditworthiness.

• Always aim at prepaying the loan: When you plan to "Apply For Home Loan" you must set some money aside to make the down payment. If you take a loan with prepayment features, then divide your investments accordingly. Everyone has specific goals regarding their investment plans so clearing a home loan should also be one of them.

• Invest in SIPs to prepay the home loan: If you start investing in mutual funds at early age, you can accumulate a great quantum over a period of 10 years or so. You can use the chunk of money from these funds to clear off the considerable amount of your home loan before the tenure ends. Investing in SIP's also helps you to save on taxes resulting in double profit.

• Use your other income sources towards the prepayment: There are great chances of acquiring other sources of income either a rent of property or other variables from work area. This extra income can be directed towards prepaying the loan.

A smart tip to "Avail Home Loan" is to start your search wisely and prepare yourself for good amount of down payments. Nowadays online home loans are popular in lending market which offers you doorstep services, customer support and you can also check your credit score also. Always remember prepaying your home loan not only relieve your financial burden but also gives you the space to plan for other financial investments.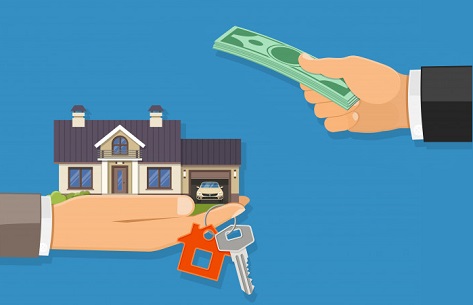 Buying a home is a biggest investment that involves several factors that can impact your life. One of the major factors which one needs to decide is how you are going to finance your dream home. Whether you want to use your savings or want to "Avail a Home Loan". Home loans help you to purchase your dream home without any hassle. However it is the most convenient way to finance your purchase but still you need to pay some amount from your pocket as a down payment to secure a loan. The portion of fund generally varies from 10 to 30% with most of the lenders. Here, we guide you about how to arrange the down payment for your home loan and what are the benefits of it.

Benefits of higher down payment
• Lower rate of interest
• Unburdened principal amount
• Lower processing costs
• Larger home equity
• Reduces the debt burden

When you are in early years of age, you may find yourself in difficult situation when it comes to down payment as your saving are in small figures. Nowadays, the price of real estate are rising day by day and arranging 20-30% of total cost of home is difficult for many of us. But if you wait to save more, it is possible that property prices may also increase, so it is always better not to delay when you have zero in some suitable property. If you are planning to "Apply For Home Loan" you may need to set aside some short term money goals and need to work on money management skills to arrange for the down payment. There are certain ways to arrange lakhs of money through which it can be made easier to fund your down payment.

Few ways to arrange money for down payment
• Start savings in your early years.
• You can borrow against your insurance policies such as term insurance or PPF.
• You can use money from your investments like FDs.
• You can also opt for a personal loan of a small amount.

Well, every lender either banks or NBFCs ask for a particular proportion from the total market value of your home as the down payment. The down payment ranges from minimum to maximum and varies from 10 to 30%. There are both merits and demerits related to it but the thing you should keep in mind that you should make a down payment as per your affordability. If you are availing an online home loan, never rush to pay higher down payment by liquidating your savings or investments as this can back fire you and you can be trapped in debt resulting in financial crisis and fewer returns in the future from policies and investments. In case you are unable to arrange required percentage of down payment then you can negotiate with the lender and ask him to reduce the payment portion percentage to avoid the burden of loan and making your loan journey easy on your pocket.