Tag: must know about the insurance you need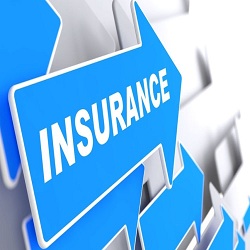 Life is to enjoy all the wonderful moments and it can be uncertain too. Everyone take preemptive measures to overcome these uncertainties. Insurance is one of those financial products that provide you a safeguard and to your family during tough times. There is a wide variety to choose from, so "MUST KNOW ABOUT THE INSURANCE YOU NEED". The insurance market offers Life, Term and Health plans as per your needs but ShubhBank provides you with the policy that is equally effective for your needs. You should plan them as early as possible for your financial security depending upon your earnings, age, number of dependents and long term financial goals. While choosing an insurance type, you should prioritize protection over the investment. Term Insurance is most popular among all as it provides coverage for defined period of time and if it expires during the term of policy then death benefit is payable to the nominee. Its rising popularity is due to lowest of premiums. They are not alive forever, but help one to give financial protection to their family and to meet their financial goals.

No matter what's your age or earnings, a Health Insurance cover must be a part of your life plan. Nowadays medical cost and healthcare are rising with high risk vulnerability owing to modern lifestyle and mental stress and it can deplete all your savings in one go. This plan gives ample time to stay financially protected from preexisting diseases and also offers tax benefits. Nobody knows of something were to happen in future that could have an adverse impact on financial well-being of a person and his/her loved ones. So a Life insurance policy provides a safeguard to your family if something were to happen to you in future. It ensures your family to continue maintaining the lifestyle, when you are not around. The insurance plans are governed by the factors like age, income, assets etc. before taking a plunge to buy any kind of policy, make a list of your few basic requirements.

It may be a time consuming to trust anyone, but we assure you to choose a right plan for you. When you are confident about the product then you go through all the terms and conditions related to it. It also be a wise decision if you assess it according to your budget and coverage or return you seek and picking the option that suits your needs. The insurance plans not only restricted to risk cover in these days but can also help you in fetching a loan. There are so many banks and NBFC's providing loans against the value of your permanent life insurance with additional terms and conditions. It is best to do a little research about the general plans before grabbing the best offering as per your risk and requirement. Picking up the right one can be a tough but go for optimum protection and more budget friendly plans. Understanding for how long do your plan to work, how much cover will be sufficient will help you to pick the best. So it's time to invest to avoid any nasty surprises later.