Tag: nbfc channel partner
ShubhBank is a one stop solution to all your financial needs as well as has a partnership program that offer loan business access to any potential seeker all over India.

One can join our institution as our partner associate and submit leads to track their application using the CRM portal. You can start your own business across country from the comfort of your personal space and "Register as a DSA" at ShubhBank to earn passive income.

The duties of loan DSA involves seeking potential loan seekers for the specific lending institution he/she works for. A loan agent has to look out for the individuals who are looking for loan solutions to accomplish their financial goals. Afterwards, the successful leads are presented to the financial institution and then the loan application process begins.

With partner program at ShubhBank, you can "Register as DSA Online" or offline by submitting the required documents on our website or you can also visit the bank to join us and provide a convenient solutions to your borrowers to get any type of credit at lowest possible interest rates which will in turn gives you the opportunity to earn the smart payouts in the lending market which will act as a secondary income for you.

After joining as DSA in our lending institution, you will get the ability to search for customers who are in need of various financial products residing anywhere in the country. ShubhBank deliver different types of financial tools such as Home Loan, Personal Loan, Business Loan, Gold Loan, Loan against Property, Used Car Loan etc. We have very easy and convenient loan process and help people to fulfill their needs.

You will get an opportunity to become a business partner with a trusted financial lender i.e. ShubhBank. Moreover, putting your efforts and hard work helps you to generate great income. One of the major benefits, if you "Register as a Loan DSA Online" is to be your own boss as you have a complete command over your working hours and generates as many leads as you can and earn high incentives on successful lead disbursement.

In our partner program, a loan DSA can track their lead status and also check your pay-out. One just needs to check their contacts that are in need of any type of loan. If you give quality leads to the institution then surely it will give you an offer to earn more. Payout percentages may vary according to various types of loan which also changes from time to time. Being a DSA is both promising and high-potential profession and business in lending market.

One can apply online or offline to be a loan DSA at ShubhBank by clicking our website or visiting our branch in tricity with required documents. You need not to pursue higher education, no time limits, no targets but you have to be resident of India with a basic knowledge to earn highest pay-out on successful lead disbursals. Therefore, start earning today, and apply for DSA registration at our online portal ShubhBank.com.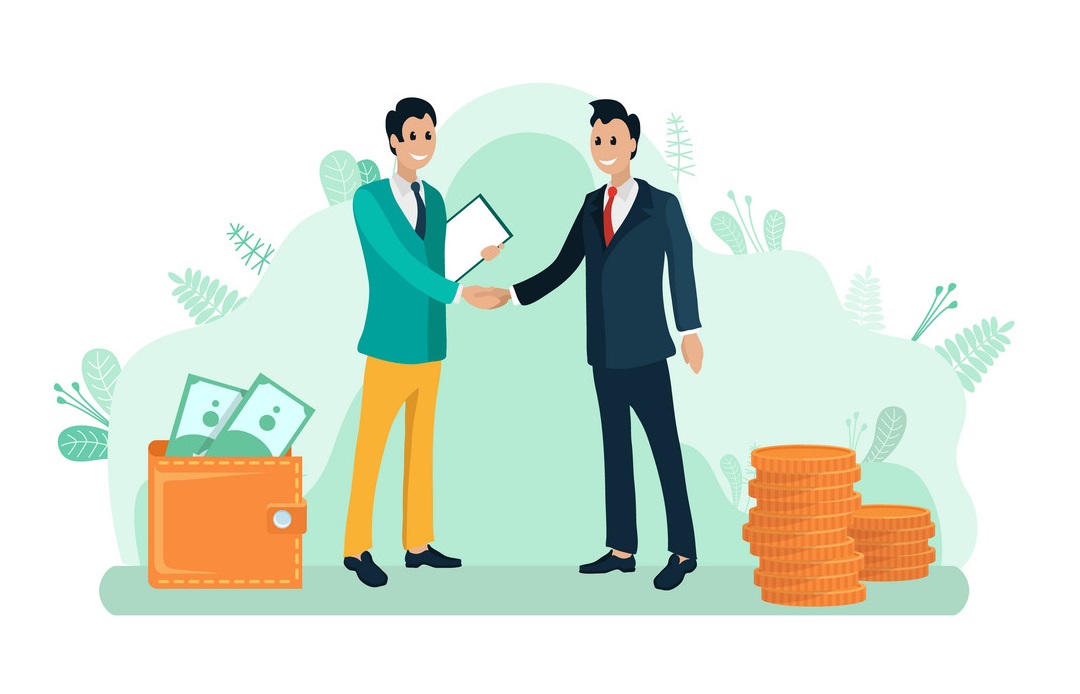 It's a 21st century and work life in this competitive era has become more stressful and discouraging than past times. In our childhood, we all heard that getting an armchair job meant 9am to 5pm but work doesn't end at 5pm these days as some people end up working until midnight. However, ideal job is just a dream now.

Now, just imagine what if you get an opportunity to work with no pressure, no unrealistic target, and unlimited growth potential as well as high chances of earning income. It sounds imaginary, but ShubhBank can fulfill this dream. We are giving you opportunity to "Register as Loan DSA" with us to enjoy flexible working and earnings.

Our partner program is a job opportunity where one has to generate loan leads. A loan DSA can work on various loan product such as Home loan, Business Loan, Personal Loan, Gold Loan etc. Once you generate a lead of potential loan seeker, you will submit it to ShubhBank. Afterwards, we will continue with loan processing and when the loan money gets disbursed to the borrower, you will get a payout.

There are some other good features also which makes ShubhBank's partner program the best choice for you and your future which are mentioned below:

Flexible working hours: Some of the normal jobs end up working late nights when the deadline is running tight. However, your extra working hours won't be accounted and you won't get paid for that. It always lead to frustration but our partner program, your every minute is accounted of work. You can decide your working schedule and can work flexible hours without missing any important event.

Flexible targets: One have to be involved in specific targets to be matched in normal jobs which can be too unrealistic and sometimes, after working so much, one might not get the required appreciation but ShubhBank appreciates all your efforts you have done, being our loan DSA. You can discuss your targets with loan coordinator to complete the commitments on time.

Flexible earnings: When you work with some specific organization, you will be given with a fixed salary, sometimes they don't give you bonuses, increments or appraisals more than once in a year. Moreover, promotions may take ample amount of time. With ShubhBank partner program, you will be rewarded at each milestone, once you complete it from your regular income.

You can "Register as a DSA Online" or offline with ShubhBank to earn flexible income and will give your great opportunity to earn a high incentive. The only thing to keep in mind is that your payout and other earnings will entirely depend upon the amount of your work and efforts you put to generate the leads.

So what are you waiting for till now? Apply for our partner program and become a loan DSA with ShubhBank in no time. Hence, generate the loan leads, wait for the loan processing. You will earn your reward when the loan amount gets disbursed into borrower's bank account.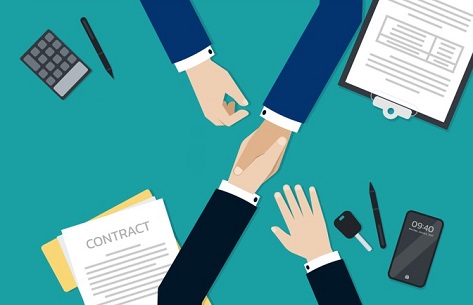 ShubhBank is a digital lending platform where you can look for and apply for instant and easy loans from all the leading banks. You can apply for business loan, home loan, personal loan, gold loan and many more with best possible interest rates and terms. We aspire to become country's best lending marketplace through profitable partnerships. To "Register as a DSA" (direct selling loan agent) with ShubhBank, you can visit our page ShubhBank.com to know our rewarding partnership program. There are top benefits for becoming our channel partner to source loan applicants which are mentioned below:

⇒ Smart Payouts: It is the financial return or monetary disbursement for every potential lead being processed by you. ShubhBank provides a generous amount of payouts to all our partners who get their lead processed. There is an unlimited potential for earning depending upon the loan amount you disbursed behind every loan case.

⇒ Transparency: The whole process from getting a lead from partners till the disbursal will be completely transparent for its associates. We give complete visibility and permit you to earn more and keep your loan seeker updated about their loan processing in real time. Our sales team can guide your customers to the great loan offerings to help them access the funds for their needs and financial growth.

⇒ Timely Earnings: As you "Become a Channel Partner" with ShubhBank, it gives you the opportunity to boost your monthly income using your network and generating funds outside of your regular job. We never delay the payouts once after the completion of your loan disbursal but the return depends upon the business you done with us and payment will be directly processed to your account.

⇒ Speedy Processing: ShubhBank is the leading lending platform powered by reputed financial institutions. Our partnership management helps you with the skills that help you succeed faster. The flow of loan processing is very speedy as there will be no delay to get a loan after the completion of pre-requisite documents and fulfilling the particular set of eligibility criteria.

⇒ Minimal Paperwork: We believe in paperless and smooth loan approvals and encourage our associates to send the files through online modes like email or whatsapp to reduce the piles of documents. We have our own online lending platform connected with various lenders which is completely paperless.

⇒ Unique affiliate code: Our institution always provides a separate code for each of our channel partner under which their cases or leads will be logged in. You can also send these links to your potential leads through email or message to check their loan processing in a mean time.

⇒ Massive Funding Options: We deal with innumerable financial product options such as personal loan, business loan, used car loan, loan against property, home loan, gold loan, machinery loan, business loan etc. depending upon the requirement of loan seeker. Thus, we act like a one stop solution for all the financial needs of our customers.

Therefore, to enjoy the top benefits of being our partner, feel free to join us by registering with us online. We can bring you easy access to potential borrowers thus giving you smart payout returns.