Tag: online bank dsa 2021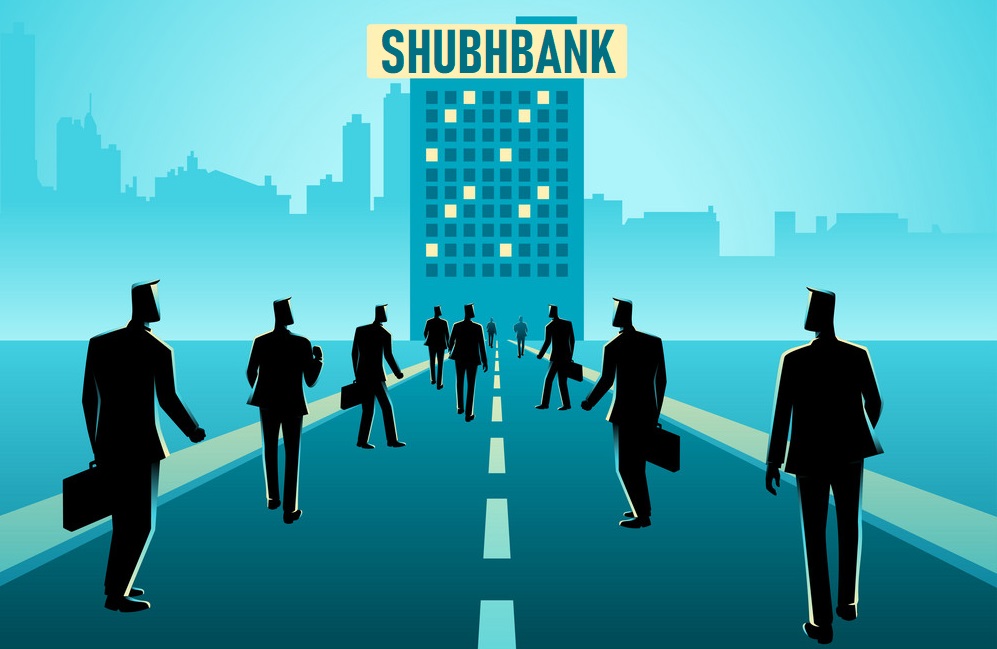 In this competitive era, a dream of 'ideal job' is far from coming true. There is a competition everywhere, from getting a job to get succeed against other office employees. The constant pressure of doing well at job area and maintaining your position takes a toll on your professional and personal life. The work pressure, unaccommodating working hours make your life more miserable.

Let us give you the benefits of salaried employee in a business environment. ShubhBank offers you a tailor made opportunity to become a DSA loan agent to fulfill all your needs without any stress. It will be an ideal and most flexible job anyone could get.

Flexible Hours: If you are working in an office environment, you have to work for specific hours and sometimes you have to do overtime without any financial gains. As a result, excessive working hours can deteriorate your health as well as you always feel guilt ridden to spend very less time with your family.

However, these problems can rest in peace the time you "Register as a DSA" with ShubhBank. One can work flexible hours and avoid being too busy doing your monetary job.

Flexible targets: In any mundane job, you have set targets to achieve in the fixed time. Sometimes, you still lack behind on your targets as the deadline approaches you and stress starts to build up but if your work with ShubhBank, one doesn't need to face any anxiety because he/she can decide his/her own targets with your flexible work hours.

Being a DSA can achieve additional targets in a specific time and compensate it in next tenure by doing lesser targets. It will provide you a chance to fulfill your other personal as well as professional commitments.

Flexible income: In a conventional job, you get a fixed salary at the end of every month. You don't get any kind of increment till the time you get promoted to the higher post or after completing a specific period of time in any organization. Once you register as loan DSA online at ShubhBank, you will get a chance to earn flexible benefits. The whole benefit and incentives are based upon how many leads you generate and on their successful loan disbursal. Therefore, you can earn exactly what you work for.

Flexible practice: Being in a particular job, one has to follow many rules set by your employer. If you don't follow any of fixed rules, you have to face the wrath of your superiors. However, ShubhBank gives you an opportunity to be a business owner with our loan partner program.

One can set his/her own rules, norms and conditions as well as targets as you are working to earn on your own terms. We will guide you throughout the process but the working hours flexibility remains in your domain.

So "Register as Loan DSA" at ShubhBank as soon as possible to reap the benefits of flexible working hours and flexible earnings without facing any stress in the life.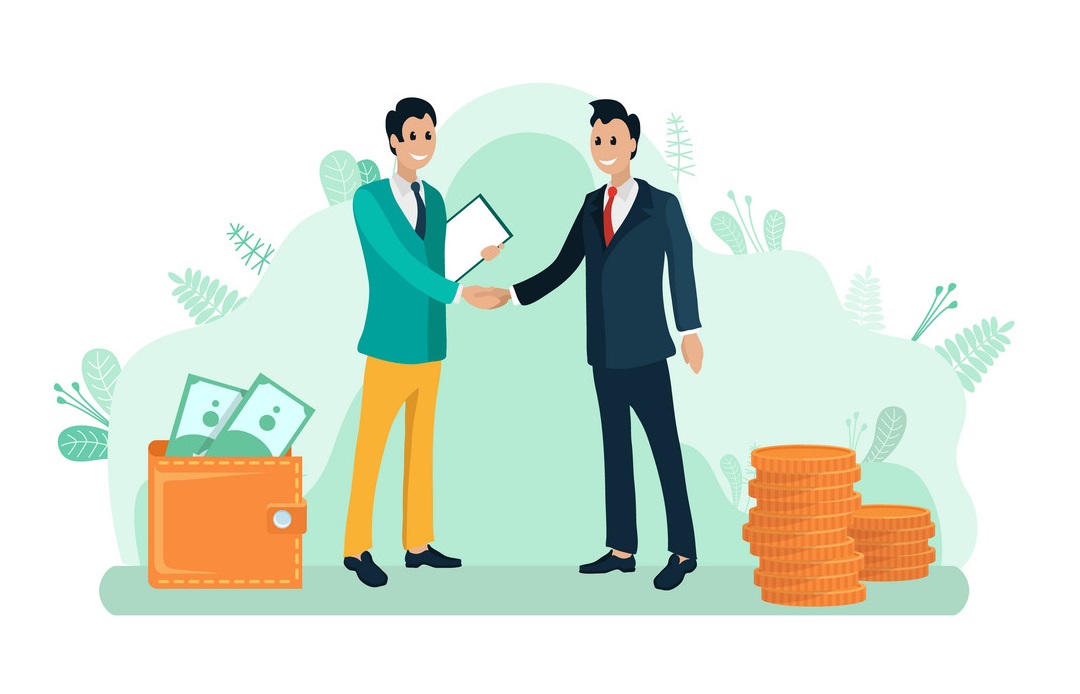 It's a 21st century and work life in this competitive era has become more stressful and discouraging than past times. In our childhood, we all heard that getting an armchair job meant 9am to 5pm but work doesn't end at 5pm these days as some people end up working until midnight. However, ideal job is just a dream now.

Now, just imagine what if you get an opportunity to work with no pressure, no unrealistic target, and unlimited growth potential as well as high chances of earning income. It sounds imaginary, but ShubhBank can fulfill this dream. We are giving you opportunity to "Register as Loan DSA" with us to enjoy flexible working and earnings.

Our partner program is a job opportunity where one has to generate loan leads. A loan DSA can work on various loan product such as Home loan, Business Loan, Personal Loan, Gold Loan etc. Once you generate a lead of potential loan seeker, you will submit it to ShubhBank. Afterwards, we will continue with loan processing and when the loan money gets disbursed to the borrower, you will get a payout.

There are some other good features also which makes ShubhBank's partner program the best choice for you and your future which are mentioned below:

Flexible working hours: Some of the normal jobs end up working late nights when the deadline is running tight. However, your extra working hours won't be accounted and you won't get paid for that. It always lead to frustration but our partner program, your every minute is accounted of work. You can decide your working schedule and can work flexible hours without missing any important event.

Flexible targets: One have to be involved in specific targets to be matched in normal jobs which can be too unrealistic and sometimes, after working so much, one might not get the required appreciation but ShubhBank appreciates all your efforts you have done, being our loan DSA. You can discuss your targets with loan coordinator to complete the commitments on time.

Flexible earnings: When you work with some specific organization, you will be given with a fixed salary, sometimes they don't give you bonuses, increments or appraisals more than once in a year. Moreover, promotions may take ample amount of time. With ShubhBank partner program, you will be rewarded at each milestone, once you complete it from your regular income.

You can "Register as a DSA Online" or offline with ShubhBank to earn flexible income and will give your great opportunity to earn a high incentive. The only thing to keep in mind is that your payout and other earnings will entirely depend upon the amount of your work and efforts you put to generate the leads.

So what are you waiting for till now? Apply for our partner program and become a loan DSA with ShubhBank in no time. Hence, generate the loan leads, wait for the loan processing. You will earn your reward when the loan amount gets disbursed into borrower's bank account.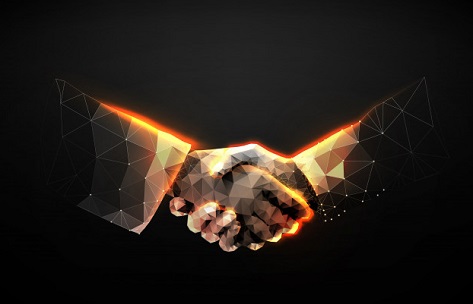 A "Loan DSA" is a direct selling agent who works as a referral agent for any lending institution. The job responsibility of a DSA is to identify and find a potential loan seeker for the particular lending institution that they represent. In order to carry out his/her duties, DSA will find the potential borrowers and then redirect them to the concerned lender and then loan processing is carried forward. A lucrative payout is paid for the services to the individuals who are looking for extra earnings being a direct selling loan agent.

Business opportunities for Loan DSA
Nowadays, there has been a great demand for various types of loan from the loan seekers in our country. It has also been found that the number of loan seekers is increasing rapidly to avail different kind of loans such as home loan, personal loan, business loan etc. as compared to the last two decades. Within the trend of technology, the entire lending sector is shifting online. Moreover, the hectic schedule of individuals has made them to apply for loans online rather than walking into a respective branch.

In addition to that, there has also been reported that the Fintech companies are growing rapidly by offering convenient loans to borrowers by making the process online or offering the DSA services who can connect potential customers with lenders to get the best deal. You can easily succeed in the financial market by adopting proven sales techniques and winning loan strategies.

Benefits of being Loan DSA
There are number of benefits that one can exploit while being a direct selling loan agent which are mentioned below:

• You can be your own boss irrespective of your current occupation to earn extra income.

• You would have an opportunity to become an entrepreneur without any additional costs and unnecessary risks.

• You should be free of any time constraints as you can choose the working hours as per your flexibility.

• Being a DSA provides you an excellent opportunity to maintain good social network which in turn can become a source of consistent income in long run.

• You will be rewarded with attractive payouts as well as incentives after executing the loan disbursal for potential lead.

• You will get recognition of an associate channel partner of a reputed financial institution offering various kinds of loans across the country.

How to register as Loan DSA?
There is a simple process that you have to follow to "Register as a Loan DSA". Several banks and NBFCs have their own registration process which is mostly common and the steps are mentioned below:

• Fill the registration form either online or offline with any financial lender of your choice.

• Once your application gets approved, you will be contacted by that financial organization and would be asked to submit certain documents.

• After the verification of your papers, you will be able to sign the DSA registration agreement.

• Further, a DSA code will be generated for you and then you can start working with particular lending institution to earn lucrative payouts.