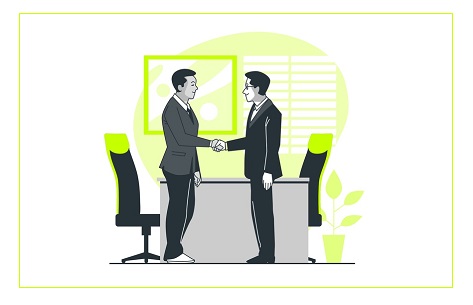 Take a dive into the world of business by registering as a DSA or a loan agent. It will give you the opportunity to work at your own pace and schedule by getting rid of the employee tag. The ever increasing loan business has created a massive growth opportunity for being a direct selling loan agent. In past times, borrowing money from a financial institution was not a convenient choice and if the need arose, people have to visit the bank branch directly.

Nowadays, every individual is in the rat race of owning a house, buying a dream vehicle or to fulfill their personal needs and desires, so people look for instant loan schemes. The financial institutions are offering various kinds of loan these days and providing doorstep loan processing which has triggered massive demand for loan agents. If you want to be your own boss "Become a DSA" which can turn your dreams into reality. It gives you the freedom of working at desired hours and you can earn the experience for being a successful entrepreneur.

Perks of DSA business

When you work under certain employer, you have limited growth opportunities which hinder your progress who is determined. Registering as a loan DSA helps you to explore your earning limits. Here, we have listed some perks of DSA business:

→ Be your own boss: If you are fed up of working under certain boss, then the role of DSA is just carved to be your own boss. You can increase your earnings and also have the flexibility of time to accomplish your financial goals. In addition to that, you can generate leads towards the field of finance and sales which helps you to boost your productivity.

→ Be a part of reputed financial institutions: If you get associated with a fast progressing financial firm such as ShubhBank, then you have the great chances to have a progressive career path. You also get the chance to work with leading banks of the country which can scale you to greater heights in the future.

→ Zero Investment: One of the major benefits to "Register as a DSA" is that you can start this business without investing any capital. The things which are required to invest in, is your skills and time for capturing potential leads and forwarding them to the associated lender. Moreover, you need not to spend a single penny to get started.

→ No prior knowledge of banking: The great thing about registering as a DSA is that you do not require any knowledge of banking sector. You just have to grasp an opportunity in the form of leads as well as you require a skill to convince potential loan seekers to get successful in the lending business.

→ Smart payouts: The payout slab depends upon which financial institution you are associated with. If you are passionate about your work and good at capturing the leads, then you can increase your earning limits by selling different loan products for a lender. The non banking finance companies offer higher payouts in comparison to traditional banks.

Hence, you can find out the precise earnings and timings by becoming a channel partner with ShubhBank to realize your dream of running a successful business.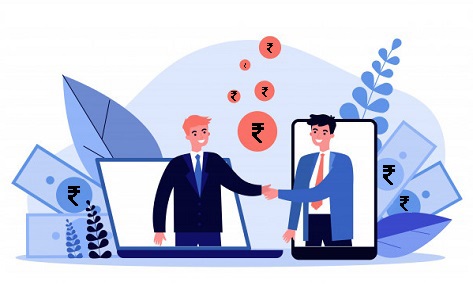 A direct selling loan agent (DSA) is responsible for connecting the potential loan seekers to the direct lenders. They endorse and explain the various lending services offered by respective financial institution and look out for the documentation process. He/she is also committed to carry out fundamental checks and make sure that the submitted or the uploaded documents are in accordance with the guidelines laid down by the particular bank or NBFC, they are working for.

The direct selling agent (DSA) finds potential individuals seeking a loan for the financial institutions in the form of leads which are forwarded to the respective lender for further proceedings. The hard work of the loan agent is rewarded in the form of commission or a payout. It is primarily a percentage of disbursed loan quantum availed with every successful lead. This is the great way to earn extra along with your primary job as it offers flexible hours for working. There is an easy set of procedure for "DSA Registration" that a person has to adhere to become loan agent.

Here are some easy online steps that are followed in the registration process:

√ Visit the website of particular financial institution and fill the registration form online.

√ You will be asked for certain documents and basic personal information for identity.

√ When your background check gets verified, you will be allowed to enter into a DSA agreement.

√ Before signing the agreement, fill the requested details and submit them.

√ The DSA code will be generated for you after you get registered successfully.

√ You can embark on work as a DSA officially once you get the license or code.

Once you have registered successfully and obtained DSA code, you will be provided with training by the financial institution. If you want to work with our firm ShubhBank, then you can sell loan products from leading banks and financial firms. You will learn how to secure the verified leads and to process them. You should have great communication skills in order to convince a loan seeker that why a particular product is best for them which will brings you more commission. You will perform the assigned duties well, once you are aware of working style taught to you during the training process.

It is the unique model for thousands of people to get business opportunity in their registered locations. It brings you the opportunity to earn exclusive income and to grow yourself professionally and transparently. Some of the benefits associated with this model are listed below:

√ Higher payout slabs.
√ Digital payouts.
√ Build own network.
√ Grow your business.
√ Flexible timings.

If you want to become a loan selling agent (DSA) "Apply For DSA Registration" to fulfill the dreams of earning more. It is easy to become a channel associate with ShubhBank and start working as loan agent. Here, educational qualification is not a pre-requisite; you just need to have an urge to excel in the sale of loan services such as home loans, personal loan, gold loan and many more.