Tag: online car loan approval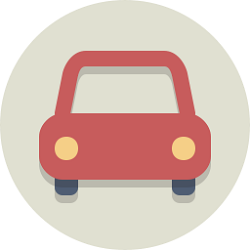 Turning dreams into reality has now become very easy and simple. You can easily buy your favorite four-wheeler on credit. There are numerous financial institutions which offer credit against vehicles. If you are wishing to buy a luxurious four-wheel vehicle but you are short of funds. Gets assistance from money lending companies for this purpose. This credit is normally availed when an individual is purchasing a four-wheeler for commercial or personal use. The lump sum amount taken from the financial institution can be reimbursed in easy installments with a certain rate of interest.
The type of credit enables buyers to reimburse for the particular vehicle through monthly installments instead of making a one-time payment. The buyers are required to pay some part of the vehicle's actual price while the rest of the price will be financed by the money lender or money lending companies. With help of financial institutions or banks, you can avail new or "Used Car Loan" easily by fulfilling certain requirements.

Eligibility criteria-
To apply for this loan type, you require fulfilling the eligibility criteria successfully. The eligibility criteria normally vary from one money lending institution to the other according to the profile of borrower.

● Age limit- borrower's age must be in between 18- 75 years old.
● Minimum salary- Rs.10,000 – 12,000/ per month.
● Employment stability- self-employed or salaried individual/ partnership 3 years. Minimum 2 years of experience is required in par particular profession, business other in the current post.
● Type of vehicle- new or used
● Stability of residential area- rural/ urban/ semi-urban. A borrower should have stayed there for at least 1 year.

Documents required for four-wheel financing
The simple and easy documentation process varies from person to person. The documents requirement process is done on the basis of your profession, income source and credit requirement as well.
Here is the quick list of documents required for vehicle financing are as follows-
● Duly filled the application form
● Photographs
● Identity proof- copy of voter ID card, driving license, a copy of passport etc.
● Bank statement of past 3 months
● Current salary receipt/ latest dated salary certificate.
● Address proof- copy of ration card, electricity or telephone bill, passport or rental agreement.

Benefits of car loan
Here is the list of benefits associated with this loan type are as follows-
● This type of credit makes easy to purchase a vehicle.
● Flexibility to choose the tenure
● Interest rate can be negotiated
● You can avail credit for purchasing a used vehicle
● No security or guarantee required
● Flexibility to choose the mode of payment
● Flexibility to choose a floating or fixed rate option.
● The best thing about this loan is you can refinance your car in order to minimize monthly installments or decrease your interest rate as well.

Loan against four-wheeler is all you need to fulfill your dreams and wishes. Get assistance from a financial institution and make your dream come true.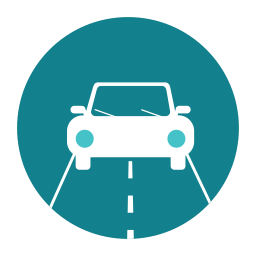 You've probably had it up to your gills negotiating with cranky auto drivers or travelling in buses stuffed like sardine cans. This could be the month you finally get a set of wheels of your own and take to the road like you own it. No more depending on public transport to get you places. Weave through traffic in your dream car with the air-conditioner on at full blast, while you listen to your favorite tunes on the radio. And to help you on your way, we've put together some "Fantastic Used Car Loan Offers" by ShubhBank that are sure to make you forget all about your previous commuting ordeals. These offers aren't just affordable, but you can bet they'll make you look forward to getting on the road every morning. So, whether you're travelling to work every day or planning a weekend getaway, these car loan offers will certainly help you take the burden off your feet in more ways than one.