Tag: online financial products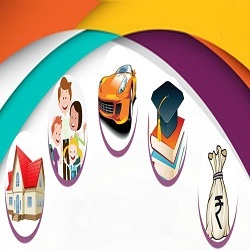 Login now to Shubhbank.com and enjoy the convenience of online banking .Partnered with network of 45+ banks it believes to make India go digital through a better choice and multiple options being offered by shubhbank.com. The choice to opt from many is just as simple as a click , as shubhbank.com elegantly furnish all the bank details through its dedicated customer care support . Transparent and exact updates helps you to avail a great banking experience at minimum time expense. Doorstep services adds vigor to its high edge online services. Its now or never because shubhbank.com exemplary describes "Personal Loan Products" and offers you an ultimate lending experience. Desire for more and desire from shubhbank.com because You Deserve Credit.

Personal Loans :
Personal loans have become the most frequent form of unsecured loan availed by an individual. Its being availed for quick money purpose, and is usually available for a tenure of 1-5 years. Amount of the loan, tenure and interest are at the discretion of the lender as per customer profile. To customize it more efficiently shubhbank.com has launched its online portal which is turning out to be blessings for al those who need money for specific purpose in the hour of demand or need

Home Loans :
A housing loan is that one very important calculator which helps in finding out the proper eligibility. With the help of this you can find out the finance amount that you are eligible for. Just call our helpline and tell your basic details such as date of birth ,city you are living in ,net monthlysalary and total EMI deductions and tenure of the finance as required by you . This gives an average idea of approximate EMI that needs to paid over fixed tenure back to lender. The ROI may differ from bank to bank but further negotiations and your previous relationship with any bank may be helpful to get what is desired by you as per your eligibility .

Health Insurance :
To cover yourself first so as to protect your family , but group insurance has now been a great icing on cake these days as it offers all solutions in just average premium amount . Not only the plans gives you a set of mind relaxation but a security to stay healthy for long owing to additional protect against all illness and critical diseases . Metaphorically , the policy security decreases the trauma of falling ill repeatedly . Life insurance shall always be a second investment option when it comes to health insurance . The priority lies in the fact that your health signifies the well being of your family and dependents . Life insurance is just a monetary support when one has already passed away where as health insurance is your own property . Check it now @ shubhbank.com

Credit Cards :
This is the hot selling cakes these days after demonetization; people opt for it for contingency fund and added features. Check various banks credit cards that offers incredible deals for you only at shubhbank.com.

Machinery Loans :
The most profound type of loan by growing entrepreneurs who build their own business through various machines , opt for it . Since the establishment remains costly and heavy machinery needs added fund to buy , the loan for such investment is what shubhbank.com offers to lenders exclusively for machinery loan.

Loan Against Property :
Loan availed through property mortgage is the best type of loan one can afford for immediate purpose in case , other types of loans may not deemed to be fit to buyers . Call shubhbank.com helpline number to discuss your details and eligibility.
Car Loans :
If you are chasing your dream to luxury and thinking to buy a car , you may need some added fund to add more luxurious lifestyle and buy a better car that matches your lifestyle . Check shubhbank.com for best interest rates from 45+ banks . Leave your details now at www.shubhbank.com .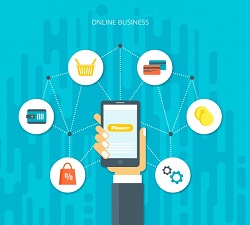 India is poised for a paperless finance revolution.
We are at an inflection point in the Indian e-commerce industry in India. Thanks to "Regulatory Encouragements to Paperless Finance" and with the availability of technology that allows for a seamless mobile experience, buying financial productions online, be it fixed deposits, credit cards, insurance products, loans or mutual funds, will be as easy as buying a mobile phone online.
Social and financial inclusion
The keys to buying paperless products are e-KYC, which instantly authenticates a customer's credentials via the Aadhar servers, and the e-signing of application documents, which allows customers to digitally sign documents without having an offline interaction with a branch. These two keys enable instant, frictionless processing and delivery of financial products.
Speaking of how the UIDAI-led Aadhar project paved the way for India's paperless finance ecosystem, Nilekani said that the coming together of e-KYC, e-sign, and digital locker would create the seamless and instant processing and delivery of financial products.
"Ultimately, Aadhar-led authentication would lead to the financial and social inclusion of people who had been outside the ambit of the formal financial system.
200 million Indians shopping online by 2020
Recently Amazon's Agarwal agreed that online transaction needs to be frictionless, adding that customers must be allowed to access a product of their choosing instantly through instant payment and instant authentication through e-KYC.
Talking of the growth of e-commerce in India, Agarwal said that Amazon has made 90% of India's pincodes serviceable. "E-commerce will eventually touch every person in India", Agarwal said, adding that e-KYC would help enable frictionless online transacting that would encourage more people to shop online.
Paperless products can also reach consumers where brick and mortar BFSI establishments may not. There currently are approximately 50 million online shoppers in India in 2016. This number is expected to hit 200 million in 2020.
This rapid spurt in online customers certainly would also impact the online marketplace for financial products, with more people going online to search, compare and buy these product.
So what needs to change for fast-tracking paperless product and transforming BFSI?
The use of e-sign (an Aadhar-enabled digital signature to replace wet signatures) and e-KYC via OTP (instead of physically documenting KYC or collecting biometric KYC), and the automation of payments instead of paper ECS or NACH mandates.
What are the advantages of paperless finance products?
Paperless finance products can be processed instantly in minutes, as opposed to days in the offline world. Consumers on mobile devices are connected to online financial platforms that can simultaneously process potentially millions of applications at once, this saving massive overheads in paperwork and manpower. The reduction of costs can be as much as 2-3% for banking products and 20-30% for insurance products. Consumers ultimately stand to gain with such reduction in costs.
Online selling of paperless product also helps weed out frauds, fudged data, and faking of signatures, thanks to e-signing and e-KYC. Lastly, selling paperless financial products online can help end the scourge of mis-selling of financial product. Since consumers can control the levers of their product search, they can compare, short-list and buy products that properly match their requirements.