Tag: personal loan at lower interest rate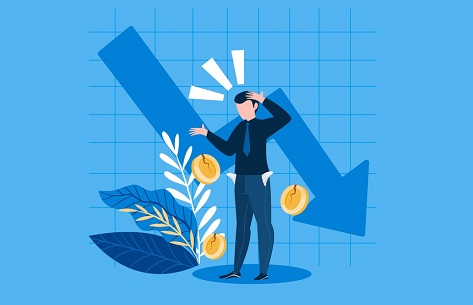 Life is full of uncertainty; therefore, you don't have idea when a sudden expense will pop up when you are not expecting it. In our lives, we have all been caught off guard by some uncertain expenses at some point. Those times, the only remedy to this crisis is borrowing that could be easily secured at the lowest possible interest rate. "Personal Loan" is an unsecured type of debt making it more feasible to avail without pledging any asset as collateral against it.

Any individual with the ability to repay it can avail a personal loan. There are numerous lenders in the market who offer personal loan at smart interest rates and borrowing friendly terms. Likewise, ShubhBank's Personal loan is fueled with flexibility and convenience. Our goal is to provide a seamless experience to customers and budget friendly loans keeping in mind the monthly cash flow cycles. Here in this article, we will spotlight the reasons why one must avail a personal loan with ShubhBank.

⇒ Online accessibility: You can easily avail a personal loan from ShubhBank from the comfort of your personal space. All you are required to do is click on our website ShubhBank.com and fill out the application form. Once you upload your basic information, the site will customize offers that will best suit your needs. You can also carry out this process offline by visiting our branch in tricity.

⇒ Nominal documentation: We ask for minimum documents in order to process your loan application. One does not have to fall prey to manual delivery of papers because you can upload the documents online. The basic documents required may include ID proof, latest bank statements, salary slip or address proof to "Apply For Personal Loan Online".

⇒ Flexible repayment: Once you uploaded the documents along with application form, our representative will customize the offers that best fit to your profile. We always keep in mind your monthly income and other expenses while customizing the loan scheme. It helps you meet your financial requirements without the heavy burden of monthly installments.

⇒ Instant Approval: After applying for personal loan, we carry out a basic verification process on your given details. Post the evaluation process, we approved the loan until or unless you fulfill our eligibility criteria and disburse the loan quantum directly to your bank account within few business days.

⇒ No usage restrictions: One can use this loan can be used in case of any emergency financial requirement or other needs. You can also use the loan money to fund medical expenses, weddings, travel expenses or home improvement projects and merely anything with our loan offering.

⇒ Transparency: The process of approval to disbursal by ShubhBank is transparent. We work as per the agreement signed by the borrower. There is no place for any hidden charges or terms and conditions that would arise in later stages in your loan journey.


ShubhBank is the one stop remedy for your financial crunch. We have customer eccentric support team to guide you through whole loan process.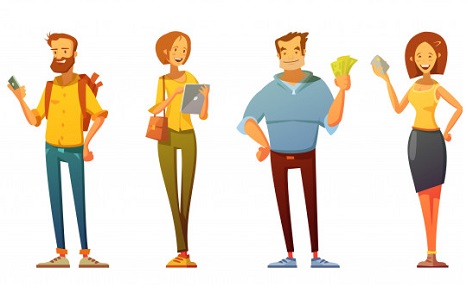 Taking a personal loan and using the loan money to fund your vacations or to buy yourself a new gadget is great, as long as you manage the timely repayments and don't get into debt trap. Personal loan is a most popular financial product that an individual can avail when in need. Most of the lenders have sweetened the pot with minimal documentation, quick approval, flexible tenure and comfortable loan terms. This type of loan is very useful when you need funds in short time such as wedding, travelling, vehicle purchase or home improvement. Before securing it based upon your needs, plan a budget and figure out if your income can accommodate the monthly installments. If you are going to apply for the loan, there are some do's and don'ts to remember while taking a personal loan for you given below in this article:

1. Borrow as much as you need: This is the best way to avoid getting into debt trap. You may meet the eligibility criteria for higher loan quantum but it's advisable to borrow just what you need. If you are not sure about your requirements then opt for Personal Loan Overdraft, where you are sanctioned with full loan amount in one go but withdrawals can be done as per need and you only have to pay the interest rate on the amount you use.

2. Borrow according to repayment capacity: As a thumb rule for loans, a loan EMI should not exceed 20-25% of your monthly income. So, before you "Apply For Personal Loan" calculate how much monthly installment you can accommodate after meeting all you're your expenses and adjust the funds accordingly.

3. Choose the right tenure: If you opt for long tenure, it will reduce the EMI and short tenures are suitable for short term cash needs where a borrower expects the money from other sources in few days. Therefore, choose carefully and make timely payments as it can affect your credit score and reduce your chances of getting the loan approvals in future.

4. Don't use loan money for luxuries: A personal loan is multipurpose, it does not come with a restriction on use and sometimes, it is easy to give in to the impulse of spending the loan amount on luxuries. Well, it's great to treat yourself occasionally but spend the borrowed money carefully and make sure to repay it on time before making an unpleasant loan journey.

5. Read the terms and conditions carefully: Nowadays, there are innumerable digital lending platforms providing you the "Online Personal Loans" to save your time and make you aware about the terms and conditions applicable on loan processing and approvals. Before, signing the loan agreement read the terms and conditions carefully and ensures yourself what you are getting into.

Personal loans are convenient because they are fastest and easiest form of credit available in the market. It should be a wise decision to identify your needs first, plan out your budget and to opt for a Personal Loan.