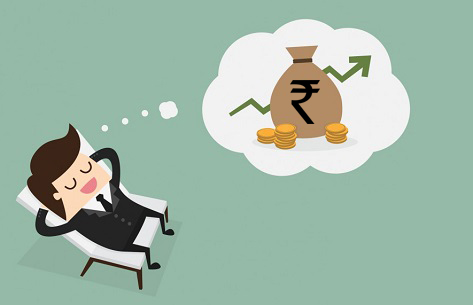 ShubhBank is one stop solution to present our clients the service for which they picked us over and an opportunity as direct selling agent (DSA) to source customers in different products and multiple locations in country. We deal in Personal loan, Business loan, Gold loan, Home loan and many more products to access the online leads available with us. We serve you the best in market as ShubhBank is the largest DSA distribution network in India and get an opportunity to earn high payouts by "Becoming Our Business Associate" open access to multiple products and banks on a single digital lending platform.

We have a highly transparent business model as well as our CRM system is integrated with numerous banks and NBFCs which gives instant approval from all in a single click. DSA loan agent registration is available for pan India locations, opportunity to earn biggest chunks of money, wide range of financial products with loans and many more services available for sourcing for DSA and ShubhBank CRM engine. Anyone can come into loan business with junior/senior label; you just need a dedication and commitment towards your vision. Starting your own business is very easy now, no need to go bank; you can start working instantly to get free leads.

In past days, it was tough to "Start DSA Business Online" due to lots of critical process and regulations. Now this hectic process has become easy just because of ShubhBank DSA program, giving you an opportunity to become your own boss and set your business successfully you can start your journey by filling a DSA application form, upload your KYC document and register yourself with unique DSA code. Though we all know it is not easier to ask money but loan business is huge profitable business, if you start alone, you can get margins up to 90% of payout collection, else depends upon the team size.

We are all connected with social media apps; it can be your family, relatives, your daily customer walk-ins on your shop. These all are your referrals from where you can earn good passive income by referring these potential loan seekers with us. ShubhBank offer a wide range of products and higher payouts on the success of referral leads. Payout structure is slab wise and depends upon the product as every bank designed their standard payout ranges. There are lots of other advantages of being our channel partner such as working for flexible hours, getting exciting incentives and a chance to work with big brands.

The entire process of registering as DSA is completely flexible and simple. You can grow your network as a loan agent and generate fresh contacts that will help you earn a lot of revenue. We are excellent in partner service and dedicated to our work as well as working with multiple financial and lending institutions, so you can enjoy a higher payout amount than other individuals. Hence, more you get the loan leads, greater will be the benefit earned by you.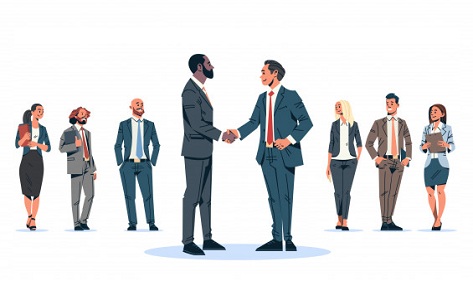 In our journey to bring good financing opportunity to all deserving small businesses, we consistently seek good partners who can help our borrowers get access to funds. If you are interested to be a "Business Associate" we would love to talk with you and seek ways to mutually benefit. ShubhBank help you to generate swift access to good borrowers thus giving you good returns with an excellent supporting service leveraged by technology. There are several reasons what entice you to be partner with ShubhBank.

• Earn High Payouts: Payout is the expected financial return for every case being disbursed by you. Our institution provides a generous ratio of incentives compared to other DSA's for all our partners who get their case disbursed. There is unlimited potential for earning thousands of bucks per month.

• Transparent Process: The process beginning from getting a file from the partners till the disbursement, all the operation under ShubhBank will be completely transparent for its partners. Our partner dashboard gives complete visibility and keeps your borrower applicants updated about their case in timely manner.

• Additional and Timely Earnings: Partnering with ShubhBank is a great way to earn great monthly income using the entire personal and professional network and making money outside of your routine job. The will be no delay in getting your payouts directly into your bank account after the completion of your loan disbursement and the return depends on your business done with us.

• Speedy Operation and Quick Disbursal: ShubhBank.com is a digital lending platform so our sophisticated partner relationship management helps you to succeed faster. The flow of operation will occur rapidly and there will be no delay when the required documentation is completely ready for the process of getting a loan.

• Grow your Business: Each borrower has different requirements that ShubhBank understands and helps with. We also provide Credit Consultation, CIBIL Check with the experts' advice from our efficient professionals.

• Nominal Paper Work: ShubhBank believes in paperless and hassle free approvals. We encourage our partners to send the borrower's documentation online to reduce the paper work. Our own digital platform is connected with various lenders and services which is completely paperless.

• Your unique Partner Affiliate Code and link: We provide a unique code for each of the partners under which their leads will be logged-in. you can also this code to your customers through which they can directly apply in ShubhBank for which we will you the credit.

• More Funding Product Options: We deal with various financial products that include Personal Loan, Business Loan, Home Loan and Used Car Loan. We also entertain Loan against Property, Gold Loans and Machinery loans. Therefore, we are one stop shop for all your financial needs.

• Confidentiality: The personal and professional detail of the customer stays with us as we know that the financial matters are sensitive.

To "Register For Partner with ShubhBank" please visit our website ShubhBank.com or feel free to call directly, if you would like to know more about our comprehensive as well as rewarding partnership program.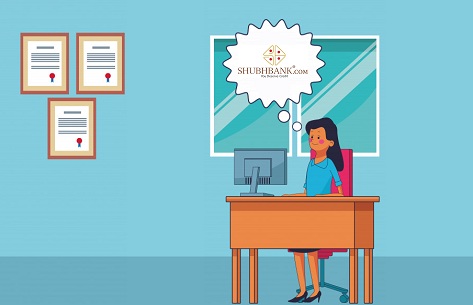 Do you want to expand your business or want to buy a car, and then the loan is ideal for you. Some people thought borrowing loans is a burden, but if you think technically, you will find it is not! The loan is not your burden because it helps to fulfil your dream instantly, and you can pay EMI later. Suppose, if you want to expand your business, then you can apply for a business loan now; once you will get it, you will expand it immediately, which will help you to get ROI within a certain time. And with the low rate of interest, later you can repay the amount easily.

How To Apply For A Loan?

In India, mainly two types of available loan one are a personal loan and another is a business loan. Now, there are different terms and conditions available for loans as per government rules and regulations. If you want to apply for a loan, you can visit a government bank or private bank or any financial service company. The government sector has set a fixed rate of interest for different types of loans, whereas the private sector offers an attractive rate of interest. You can apply for a loan online or offline both. Online is the best option because it saves you money.

How To Find The Best Loan Service, The Provider?

If you are thinking about "How to Get a Personal Loan"! This article is just for you. You are getting a personal loan now a day very simple. You have to check bank or company, their authentication, their license, and then check your criteria and if match, and then proceed. You have to check the website, always choose a concern or financial service provider or bank properly. Check their authentication, license, and customer reviews regarding the loan. After that, check their website and visit their loan application form. Once you visit, you have to put all the basic information related to your job, salary, you identify proof, etc. and need to submit.

Follow Simple Process

You have to check "Personal Loan Eligibility" before apply. Once you check your eligibility, you can fill up their online form and submit. Every bank or company has its eligibility. You can apply for a loan if you earn a monthly minimum of 20,000 to 25,000 per month. The more you earn monthly, the more you will be able to get approval easily. Another important factor is the credit score. They will also check your credit score before you apply. If you have a good credit score, you will get a loan very easily.

Documents You Need For A Loan

You have to put some documents for taking a loan. During application, you need to submit your identity proof, like Aadhar card, voter card, pan card, and your two passport size picture and your salary slip, bank statement, etc. Once you submit your documents online or offline, their loan officer will verify the documents, and if they approve, you will get a loan amount easily at your bank within 2-3 business days.