Tag: personal loan for self employed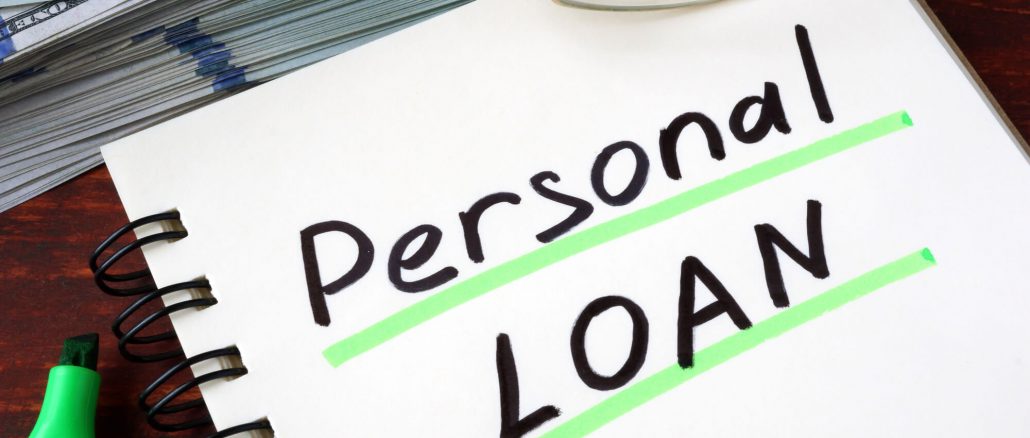 Is a financial crisis troubling you? So don't let your BP rise by it. There are so many great personal loan offers you can opt for. One of the best from those is SHUBHBANK. Before getting through each and everything about this loan, you should consider the other ways that can end your financial turmoil; otherwise our loan scheme is here to help you through that financial crisis. This loan scheme is easy to get and even better to have paperless process and quick approvals. We use the customer's credit report to analyze their earning capacity and gauge a potential of borrower's credibility before granting them a loan. It is quickly approved and great if you have an unexpected payment to make like paying emergency or other bills. The process can be done on your smart devices as we are online lenders also. You don't have to wait for long periods as the process is completely hassle free and paper free. The repayment amount differ from lender to lender as it is fixed based on your cash flow.

Personal loan is an unsecured loan and does not need collateral for it. It is a savior when you face a cash crunch as most of the people have definitely come across multiple instances where they are empty or out of savings and need to borrow. The loan quantum that should be borrowed depends totally upon bank and also depends upon the applicant's credit history, income and repayment capacity. The general requirements for "How To Get a Personal Loan" are photo ID and age proof, residence proof, bank statement from last six months and if you are salaried, then you need salary slips from last three months and Form 16 and if you are self employed, you need to provide income tax returns from the last three years and CA certified balance sheet. The equated installment (EMI) is calculated as upon loan amount, loan tenure, interest rate and processing fee. Getting a personal loan isn't as difficult as it used to be because lending has become so easy and convenient nowadays. The best thing about Shubhbank is that we focus on serving applicants on the basis of their needs and requirements that results in world class borrowing for the user.

Applying for a loan is incredibly simple. Just check your eligibility and apply for it, you will get the e- approval instantly. You can also track your application on Shubhbank's mobile app. To avoid any negative impact on your Credit card, it is extremely important to pay your loan EMI's on time. It is one of the most expensive borrowing tools as it has high rate of interest so use the money wisely and never take a loan to splurge on materialistic needs. Be a smart consumer and do all the research regarding terms and conditions and do analyze your repayment capability before opting for it as it get more convenient, more the chances of consumers falling in trap and pay large chunks of their income. Wisely you deal with it, more you get from it.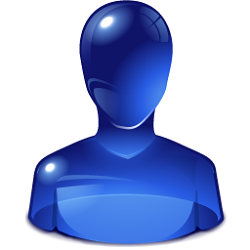 On the one hand, there is less paperwork because there is no need to verify any property in the case of bank housing loans. On the other hand, there are strict income standards to qualify for personal loans. But if you take the grade, you take only three days to receive personal loan- much less time than home or car loans.

So, here is the step-by-step break of the individual loan application process:

Step 1: Investigation with the financier:
The first step is to get closer to a lender. Whom do you contact Provide you with the creditors as much as possible and provide you with debt? Then negotiate with them to get the best interest rate. Once all the banks offer you the offers, choose your lender based on the information you have before.

Step 2: Collection of documents
You need to submit copies of Pan, aadhar and income documents along with passport size photograph .

Step 3: Visit Field Investigation Agency Representative
After submitting the documents, visit a field investigator to check out the facts provided by your home in the residence, office tenure, and so on. You need to be during this trip; Otherwise, the fact that the researchers you add actually adds, so the lender will force you to reject your loan application.

Step 4: Loan approval
After documents verification and loan eligibility check the required amount gets sanctioned .

Check the required document below:

• Proof of identity
• Address proof
• Bank statements
• Employment Certificates / Business Continuity Documents
• Salary Slips / ITR Filing
• Each of the aforementioned criteria varies, documents, wages, self-employment, and business people.
To "Get Your Personal Loan Approval" here are some tips:
• Check the Personal Credit Eligibility Criteria before applying
• Check your credit score
• Avoid multiple apps
• Provide real information
• Aim for the real loan amount
• Manage job stability

Once you require the loan in quick time , personal loan is the best way to provide you urgent necessity . You can check various online portals like shubhbank.com to access online eligibility and doorstep services for fast closure of the loan process . Nevertheless online checks gives you a fair idea about the competitive market rates and processing fees involved with various lenders.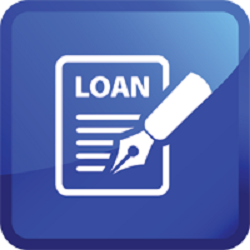 Both personal loan and CC loans are unsecured loan and offers the same purpose. It depends on the customer that on which personal requirement he/she wants to spend the credited amount.

Both the loans can be considered in the same category of loan for personal requirements. Many banks enhance your loan amount over and above the credit limit too in case of good past record.

In CC, if previous outstanding remains unceared , tax is levied on all unbilled amount .
Along with processing fees and pre-closure charges, CC loans come with an additional cost of goods and services tax (GST).

If the purchases are converted into EMIs (Easy Monthly Installments) then also the customer have to pay GST on the interest amount.

Its easier to understand the terms and conditions of the Pl and pay the amount as fixed t the initial stage of funding , hence its advisable to opt for PL over CC.

Top 5 reasons to opt for personal loans over CC.

Rate of interest is cheaper in PL over cards– It starts from 10.99% and the highest can reach up to 22% unlike credit cards that starts with 24% and goes upto 36%/annum . Also PL amounts to reducing ROI where as CC has flat rate of interest hence consumer ends up paying more in cards .

A Higher Loan Amount– Pl offers high sanction value as compared to CC limit. We can always avail a higher amount when we opt for a personal loan.

EMI Based Repayment– PL offers fixed amount of emi that needs to be repaid. When a loan is sanctioned, at that very point of time we are aware of our EMIs.This starts from the next month of loan sanction . So we can make a budget according to our monthly expenses as we know that we are to service EMIs. This makes us more stable in our finance. But if you go for a CC there is no hard and fast amount which we must pay. So any person tends to become inattentive about the payment of the CC bill which is never good for our financial health.

Have a Fixed Tenure– PL offers fixed repayment tenure means a borrower knows the exact day when he/she will be out of EMI burden or when the repayment of the loan will be completed. So knowing the fixed time, one can easily make proper plans for his upcoming financial milestones. Making a well thought out plan is very important to reach any financial goal of a person's life. But as it is known that CC payments are not fixed, so having such plans when you have to pay a huge CC bill is very difficult indeed.

Improves Credit Score– The credit score of a person is much affected by credit utilisation ratio. If your credit utilisation ratio is more than 30% it will bring your credit score down. This means if you use more than 30% of your credit limit, it will affect adversely in your credit score whereas the credit card outstanding is considered as revolving debt that increases utilization ratio and lowers CIBIL score. Nowadays one can apply for a personal loan easily with online platforms. Personal online loans have become very easy to opt as such loans are being disbursed in just 24 hours fro the inception of E-kyc . One can easily avail online loans from online portals like shubhbank.com and enjoy the benefits of it over CC.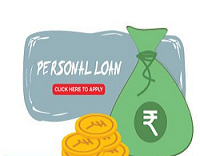 If you are planning to Apply For a Loan, you first need to compare among all the financial institutions that are offering a loan. This will help you to find a good lender with the lowest interest rate. Interest rate should be the prime factor to choose a lender because even a slight difference in the percentage will bring a huge impact on your interest amount.
There are two type of finance for Individual Borrowers and for Businesses. Both have different Eligibility criteria.
There are list of Document for Loan Eligibility :
For Individual Borrowers
• Monthly salary atleast Rs. 20,000. NO CASH SALARY.
• You should be an Indian national, 18 to 60 years of old.
• You should have a PAN Card.
• You should have an active bank account.
• You should have an identity proof and a residence proof.
• You should have a valid income proof .
• You are needed to submit necessary documents as required
For Businesses
• Minimum Bank Credit of Rs. 5 Lac in the last 12 months.
• Public Company/Partnership/Proprietorship/Private company or OPC.
• Company PAN Card required.
• Company should have an active bank account.
• Certification of Incorporation and a valid registered office proof.
• You should have a valid income proof.
• You are needed to submit necessary documents as required
Factors affecting loan approval and loan amount

Employment Stability

This is a very crucial aspect of the financing application process. You need to be salaried and employed for at least 2 years in the current position. If you are self-employed, you need to show a minimum of 5 years of total earnings, before your sanction can be processed.

Age Factor

The younger you are, more the probability of getting a loan. Most banks offer loans to salaried employees between the ages of 20 to 60 years. For self-employed applicants, the age criteria are between 24 to 65 years.

Credit Rating

Your personal credit rating has a lot of importance. A good rating increases the chances of getting a loan with favourable EMIs, tenures and interest rates. A credit rating is a score that is assigned by credit bureaus like CIBIL in India. Hence it is also known as your CIBIL score.

A CIBIL score is a number that indicates your credit worthiness and repayment capacity. It plays a major role when banks decide whether a personal loan application has to be approved or not. CIBIL receives a whole lot of information from banks and other financial institutions about your financial behaviour and aggregates all this information to produce a score that indicates your dependability.

Employer

Your credibility as a borrower automatically increases if your employer has a high reputation and an impressive turnover. Being a part of a well-known company works as an asset and in your favour while seeking a loan.

Financial Stability

Not only is the applicant's current employable status taken into consideration, past records are most definitely looked into. Previous loans taken, how have they been paid off, credit card maintenance, credit reports, CIBIL scores, etc. are some of the areas that will bear scrutiny. Even if you have a low or a bad CIBIL score, you could pass muster with the following factors.
• Prove that you have a good income and can easily repay your outstanding.
• Show the banks or financial institutions that you are a regular tax payer. You might have to show proof
that you have paid your taxes regularly for the past 3 years.
• To show proof of your gainful employment, show your salary statements of the last 6 months.
• You might also have to show your bank statements and other documents of the last 6 months to a year, such
as your identity proof, address proof, PAN Card and Aadhaar Card.
• Maintain a good relationship with your bank manager, who might have discretionary rights to alter lending
requirements.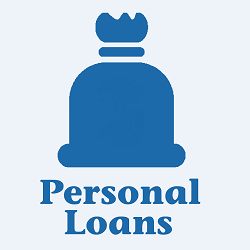 A personal loan to pay off credit cards is often called as consolidation loan (CL). The idea is to get a credit card CL with a lower interest rate than what you're paying on your card as well as a set repayment period. This way, you get a defined and fixed repayment plan.
Advantages of using a PL to pay off cards
PL will carry the biggest benefit if you're currently paying high interest rates on multiple card accounts. Here's why.
Potentially lower interest rate
A small change in your interest rate can make a big difference, that too if you have a lot of card outstanding. Keep in mind that there's no guarantee your "Interest Rate will be lower on a Personal Loan". It will depend on your creditworthiness.
A single payment
Various card outstanding payment through one consolidated finance can easy your repayment capacity and allows you to get rid of balance on card in defined time frame.For example, you won't have to worry about various payment dates and amounts. Also it helps in being organized with single payment pattern as a constant EMI.
Quicker oystanding payoff
Constant repayment and monthly EMI may enable you to save more from income and interest part and thus repay in lesser time frame .
Since credit card often don't have fixed repayment period the outstanding amount keeps on piling up. When the debt is high then you can not just get away with repayment just by paying minimum amount due .
Disadvantages of using a personal loan to pay off on cards
Despite multiple benefits for opting CL there exists certain demerits as well which cant be overlooked.
Potentially higher interest rates
Not all PL companies offer low interest rates. It all depends on your credit history and lender comfort .
You might not be able to afford it
Repayment on defined time for fixed EMI might break your budget amid your fixed spending and disturb your saving pattern for a short while .
You might have to pay a fee
Some PL companies charge a processing fees. This fee typically ranges from 1 percent to 6 percent of the loan amount. If you borrowed Rs15,000, for example, you'd pay between Rs150 and Rs900 upfront.
So, It depends on situation that using a personal loan to pay off credit cards could be more expensive although if the loan has a lower interest rate and offers fixed EMI .
Is a credit card consolidation loan the best move for you?
If you have a good repayment history and high-interest card debt, a combined loan could help you save money on interest and repay your debt sooner.
At the end of the day, make sure you're taking the time to consider all your credit card debt consolidation options. Even if you don't qualify for the best deals out there, you'll have the knowledge you need to create your next action plan for paying off your credit cards effectively.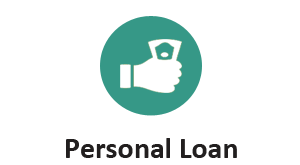 Individual engaged in using professional skill for commercial gain and profess any working activity is considered a self-employed professional. This term applies most readily to doctors, chartered accountants, lawyers , retail merchants and architects. Other profiles such as management consultants from other domain such as finance, supply chain, manufacturing, marketing, etc. as well as professionals from other activity and commercial areas such as HR consultants, teachers/tutors, fashion designers, commission sales agents for a variety of sectors, etc. are usually treated as self-employed individuals.
Banks has listed various specific professions that can be considered for funding on their individual financial merits . For example, doctors looking for loans to set up their own clinics are treated favorably by most lenders due to their steady income and relatively low risk profile.
For a self-employed professional, the risk profile as a borrower is more than that of a salaried person. Therefore, the lenders determine the eligibility of the borrower on the basis of past earnings. Generally, two years Income Tax returns, balance sheet and Profit & Loss statements are required to establish to ascertain borrowing ability, along with bank statements of the last 3-6 months to show creditworthiness of the individual and net portfolio assessment.
Lenders such as banks and other financial institutions offer two kinds of unsecured lending to self employed professionals .
Business Loans: Self employed can avail this loan If  practice continues for a period of three years or more, unsecured business loans can be availed of, on the basis of your previous years' work performance and IT returns. These are effectively a form of personal loan to the business.
Personal loans: This is the most frequent form of unsecured loan availed of by self-employed professionals availed for quick money purpose, and is usually available for a tenure of 1-5 years. Amount of the loan, tenure and interest are at the discretion of the lender as per customer profile .
With the increase in numbers of self employed professionals and advent of mushrooming business opportunities , lending has become blessings for all those who need money for specific purpose in no time . Emerging India has witnessed tremendous growth in working opportunities and has enamored high class individuals opting for such professional to use their dynamic skills to earn manifold . Thus "Unsecured Loans" in the capacity of borrowers has turned to be a hot cake selling product for their immediate working capital needs . Shubhbank.com specializes in such products for the purpose of immediate lending from reputed banks and financial institutions .