Tag: personal loan from dsa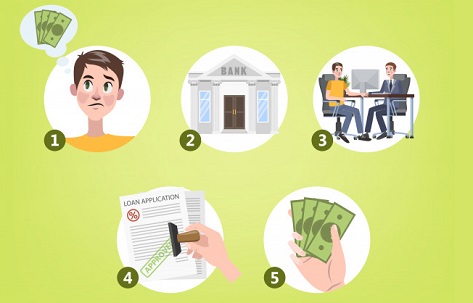 Have you ever suffered a loan rejection? Do you know the reasons behind this rejection, if yes, and then do you want to improve your odds of your loan application approval? Before heading to the reasons, you must know how the loan processing works, steps involved in loan application that will make you eligible for re-application with better chances of approval. Generally, personal loans are unsecured type of loans that doesn't require any security against them. You can "Apply For Personal Loan" from various lending institutions.

There is no standard set of documents that each lender asks for as it varies from lender to lender. Typically, you will need to submit these documents such as PAN card, address proof, last three months salary slips, latest bank statement etc. However, personal loans are the convenient form of debt but getting an approval could be challenging sometimes. There is a set of criteria that lender will ask for while considering your loan application. Let us have a look on some ways to fix your loan eligibility.

→ Review the reasons of loan rejection: To fix any problem, you must know the reasons behind it. There could be number of reasons for your loan rejection. Some of them may be low monthly income, bad credit score, inaccurate information, unstable profession, existing loans, number of loan enquiries etc. the lender will not take such things positively and may reject your loan application.

→ Improve on credit score: A credit score helps the lender to determine your creditworthiness. If you have a high score of 750 or more, you have greater chances to get your loan approved and you may also get an opportunity to secure a loan on low rate of interest. So it is crucial to build a strong credit history. To do so, it is important to make timely payments on your dues, credit card bills and existing loan repayments.

→ Maintain your debt-to-income ratio: This is the ratio that determines your debts with respect to your income. A higher ratio will reflect that you have too many debts and unable to repay your loan. Therefore, to maintain your ratio low, you must repay the existing debts before applying for new loan. In result, lender will be risk free to provide you personal loan at competitive interest rates.

→ Compare and borrow: Every loan enquiry adds up to your credit report and affects your score adversely. So, do a proper research about lender and compare the loan products online. Every lender has different set of eligibility criteria and rate of interest. You must choose the lender that caters your needs and provides you quick and convenient personal loan.

→ Check your documents before applying: Before you "Apply For Personal Loan Online" or offline, check your all documents in place. Do not provide any inaccurate information to comply with lender's terms to face any rejection. Never make a rush before re-applying any loan.

At the end, do not get disheartened, if you get your personal loan rejected. Just follow the above mentioned steps to improve your chances of loan approval.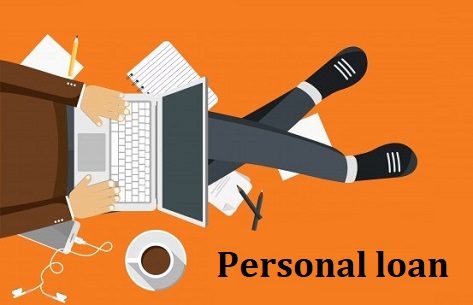 Personal loans have become one of the best-selling loan products and it's in high demand for number of advantages such as easy to apply, easy to repay, faster processing with minimal documents. Considering the high demand, personal loan providers are increasing at rapid pace in market, thus many a time, loan seekers get confused in choosing the right lender. Most of the times borrowers knock at the doors of lending institutions for loan and ignore Direct Selling Agents but if you study the functionality of DSA meticulously, you will find a number of benefits of applying a personal loan from DSA which are given below:

• Best Customer Support: A loan agent will always provide you with a best customer support system as compared to traditional lenders as they follow strict code-of-conduct ensuring the customer will get better services from DSA. They provide you step by step guidance at every step of the loan process.

• Doorstep Service: DSAs are best known for their doorstep services. They send their executives at your doorstep to alternate your visit to your lender's office. The assigned executive will visit your place as many as times needed for collecting the documents, clarifying your doubts or taking your signatures on the loan documents.

• Credit Score in Safe Hands: There are always high chances of making personal loan mistakes which can spoil your credit score. In case, your eligibility criteria do not match with the lender, then your loan application will get rejected and it will surely spoil your credit score. If you "Apply For Personal Loan" from DSA, he/she will send your application to those lenders only whose eligibility criteria match you. Also, if you are not eligible, DSA will inform you not to process the application. Hence, there will be no harm to CIBIL.

• Great Chances of Approval: Mostly, the DSAs have a partnership with multiple lenders, therefore when you send a loan application through DSA; they evaluate your personal and professional information and choose the right lender so that you may get a granted approval on loan instantly.

• Less Effort and Saves Time: When you apply a personal loan from DSA, it saves a good amount of time and effort of borrower. You just have to "Apply For Online Personal Loan" through the website for which DSA works. Once your application gets submitted, loan agent will assist you at each and every step of loan process and saves a lot of time. Always check your loan EMI which will help you to plan your finances in better way.

These are all the benefits you can enjoy by applying for a personal loan from DSA. They always have to abide by the rules and regulations set by the lender, so one can easily trust a DSA for securing a loan product. If a loan seeker wants a seamless experience in the personal loan process, apply it through Direct Selling Agent (DSA) instead of applying a loan directly through the lender making the entire process easier and faster for customer.