Tag: personal loan in tamilnadu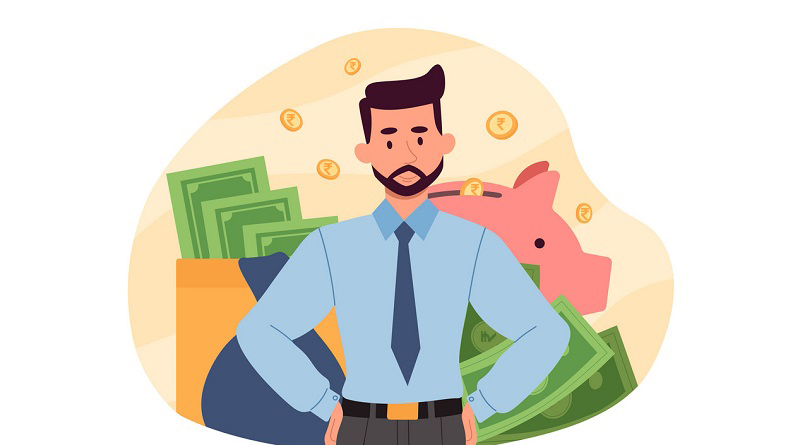 If you are struggling with a financial issue then a personal loan from ShubhBank is a convenient option to fulfill all your personal and professional needs. One can access the funds to start a new venture, to travel abroad for vacations, to buy an expensive gadget or many more after applying for a personal loan. It gives you complete financial assistance to manage your expenses without exhausting your emergency fund.

Any salaried person or self-employed individual can "Apply For Personal Loan" at ShubhBank to avail instant cash in your pocket at the time of sudden emergency. These loans are categorized in unsecured loans where you don't need any asset to pledge for the approval on loan. The quantum of loan depends upon several factors such as your income, credit score, age and repayment history.

Here, In this blog post, we will discuss about the ways in which ShubhBank fulfills your loan requirements:

Instant Approval: Our institution understands the value of time and sometimes, a person has little or no funds to tackle the financial crisis. In case of emergency, one cannot wait longer to avail the immediate funds. If your documents are in hands, your loan approval will take just for minutes to be processed.

Affordable interest rates: There are numerous lenders present in the market who offer lucrative interest rates on personal loans which are cheaper than credit card loans. Moreover, processing of loan takes less time to credit the funds to the borrower's bank account. One can avail instant Personal Loans at competitive rates. Everybody wants loans at lower rates as cost of living is very high these days.

Minimal paperwork: The online loan processing has made the credit funding paperless and one can get the loan without any physical verifications. A borrower can verify his/her credit score online and upload the other details in online loan application form instead of collecting piles of papers.

Flexible repayments: It is the main concern of every borrower to handle the monthly installments as it can add up an extra burden to your monthly budget. Therefore, ShubhBank brings a personal loan for you whom you can repay in flexible repayments. One can choose different tenures according to their budget as well as different modes of repayment to ease their pocket and to maintain their financial health in the future.

High loan quantum: Loan seekers can get the option to choose the loan amount between few thousands to several lacs depending upon their eligibility as well as credit history.

No collateral: A personal loan falls into the category of unsecured loans where you don't require collateral to pledge against loan money. So, it is easier for borrowers to "Apply For Personal Loan Online" or offline without pledging any personal asset.

ShubhBank offer their customers with a personal loan to meet their various needs such as for home renovation, electric goods, for wedding expenses, to fulfill any medical emergency and to fund the vacation etc. We offer fastest disbursals and pocket friendly loan solutions in need of funds. If you are in need of personal loan, call us or apply online for it.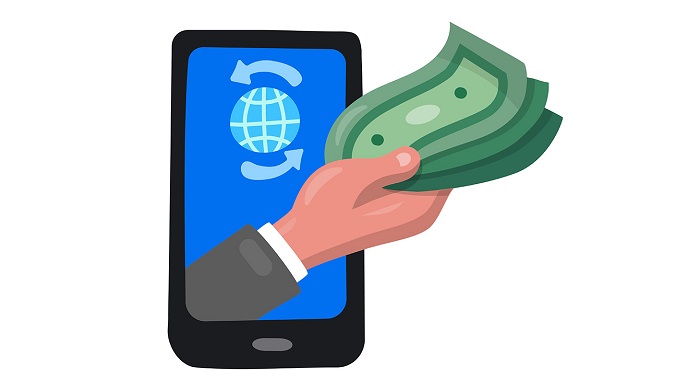 Whenever a situation arises where you need an emergency fund, a first thing strikes to your mind is Personal Loan. It is clear that an online personal loan is a popular way to support financial crunch. The best thing about this loan is that it is not restricted to a specific use. One can "Apply For Personal Loan" to support different financial urgencies.

Moreover, pledging an asset or demanding collateral is not applicable as it is an unsecured loan. The ease of availability with minimal documentation makes this instant loan a famous one. However, the online loan application process seems to be very convenient but many people consider some adjoining myths while applying a Personal Loan.

Let's bust some perspectives that potential customers have of personal loans and clear the process for a successful application of this unsecured loan when it is needed instantly.

Personal Loan gets rejected if you have existing loan: If there are ongoing loans overhead and you are managing all the EMIs well, then you must have positive credit score and you can avail more than one loan at a time.

No loan to borrower with low credit score: CIBIL score is an important factor to consider as credit score is the only deciding aspect for approval on Personal Loan. Every lender verifies the income and repayment capacity of a borrower before approving his/her loan.

Interest rate is high: It is not true for every case as the interest rate varies from one lender to other. A loan seeker must compare different lenders for the lower interest rate and decide accordingly which lender holds best loan features along with a competitive rate of interest.

Faster approval to salaried borrowers: The basic eligibility criteria for the borrower seeking a personal loan is a stable income whether he/she is salaried individual or self-employed. Therefore, it is clearly a myth that salaries people get faster approval. Anyone with a regular source of income and timely repayment track record can go ahead to avail a personal loan.

Collateral is mandatory for loan: It is again a myth because being an unsecured loan; Personal Loan doesn't demand any collateral or a guarantor. In fact, such loans are approved on the basis of borrower's stable income as well as repayment capability.

Apart from this, there may be some other myths that form a barrier for loan seekers to reaching out for a Personal Loan. Hence, ignore the myths next time before you proceed with personal loan application. By going through above mentioned myths, borrowers are advised not to trust such myths and form opinion, just be some thoughtful enough to consider features of a Personal Loan and finalize accordingly.

ShubhBank brings the best Personal Loan features for online loan application. Better not to hold any myth and "Apply For Personal Loan Online" or offline and enjoy the benefits of this financial solution. Experience the application on your smart phone or laptop by clicking on our website ShubhBank.com and keep the false saying about personal loans at bay.


Personal loan is referred to as all purpose loans which can be utilized to meet any financial need such as paying wedding expenses, starting up a new venture or other investment purposes etc. Nowadays, many banking and lending institutions offer personal loans in India without any kind of security. Therefore, personal loans are very popular as compared to other types of loans.

When you "Apply For Personal Loan" what affects more your budget is repayment tenure which involves EMI and payable interest. Choosing a longer or shorter tenure has its own pros and cons, so a right tenure on your loan is very important as it will help you to save a lot of bucks in future. Thus, we have listed some of the following factors to look upon while deciding loan tenure:

Loan quantum: The required money to be borrowed as a Personal Loan plays an effective role in finalizing loan tenure. If you are going for smaller amount, then there is no need to elongate your tenure but if you are planning for larger quantum, it is good to spread your repayment period for longer duration, so that there will be no burden on your financial health in long run.

Calculate rate of interest: Some of the factors are inter-related with each other such as interest rates, monthly installments and rate of interest. If you are securing a loan at higher interest rate, then you are charged with higher EMI and longer tenure. Hence, make sure to compare all the combinations of interest rates and loan tenors and choose one that is convenient for you.

Plan your monthly budget: Your monthly earnings and budget should be assessed to compare it with repayment terms by the lender. If you find that your monthly expenses take about 60-70% of your monthly salary, you can go easy on EMI amount of your loan. One can opt for shorter tenure on Personal Loan. If you can budget your monthly earnings in such a way that you can make high EMIs conveniently will be better option.

Clear current financial liabilities: A person who doesn't have a good credit score then he/she has to pay higher rate of interest. Also, it will affect the duration of your repayment structure. If you are already paying off any existing loan then it can put a huge financial burden on your budget, making you extend the new loan tenure to pay off new EMIs. So, one must clear their existing financial liabilities to maintain a good credit history.

A Personal Loan is one of the most convenient loans in the lending market these days. Try to follow a stringent financial discipline so that your credit worthiness should not be affected and then "Apply For Personal Loan Online". However, it is also advisable to study the offers well and compare the loan solutions offered by different lenders.

To avail comfortable loan tenure, visit ShubhBank and get the benefits like instant approval, less documentation and fast disbursal. Always remember, every penny counts so it is important to choose right loan tenure along with loan amount.