Tag: quick approval on your personal loan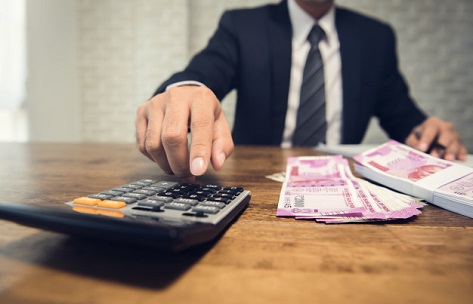 When you are looking out for a personal loan, you may have come across with the term that is primarily associated with short term and long term Personal loan. Do you know what these terms mean in regular parlance? A long term Personal loan refers to the repayment period greater than 1 year and they may go up to 5 years while short term Personal loans are those loans that have tenure of less than equal to 12 months. It all depends upon on the amount of EMI you are capable of, before you "Apply For Personal Loan".

A monthly installment is calculated based upon the length of the repayment period. If you opt longer tenure then you have to pay the lower EMI. Moreover, you are liable to pay interest rate across your loan tenure. If you want to keep your cash outflow low, it's better to take a long term personal loan because it doesn't affect your liquidity. If the purpose of securing personal loan is to meet emergency expenditure then it's better to look out for short term loan which you can pay off faster.

Any resident of India above the age of 21 years can apply for a Personal loan if he/she has a regular flow of income every month. The loan could be sanctioned after the verification of the required documents and evaluating applicant's credit score. One will need to upload/submit the following documents such as PAN card/Aadhar card/Voters ID, salary slip, 2 passport size photographs, last 6 month bank statement etc. along with your loan application. If you have a good credit score which may stands above 750, then the chances of your loan approval are high. The loan amount can range from few thousands to lakhs depending upon your eligibility that you can pay faster.

Personal Loans are more flexible than any other unsecured types of loans as they are not linked with particular usage. As they are unsecured loans which mean you don't have to pledge any security against it. In addition to that, they don't have prepayment penalties in case you want to foreclose your loan before the end of tenure. You can "Apply For Personal Loan Online" or offline at ShubhBank after deciding on loan tenure. If your documents are in order and eligible as per criteria, you can expect quick and hassle-free loan approval and disbursal within 2-3 working days.

A personal loan is a multi-usage loan and is one of the best financial tools available in the market when you are in need of emergency funds. The loan processing is simple, user friendly and convenient with less paperwork. Sometimes the processing deters many from applying for a loan but ShubhBank assure you an easy Personal Loan. You can choose between short and long term based upon your repayment convenience, it's entirely up to you. You will surely have a wonderful loan experience in aspect of loan quantum, tenure and repayment option. Our team will always be there to assist you with all your financial requirements.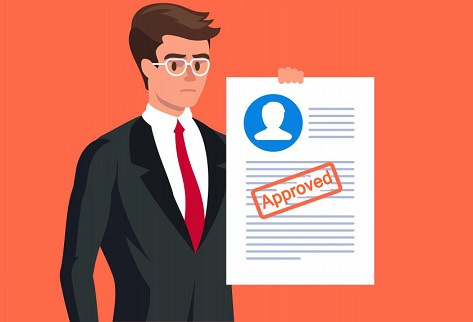 These days, it is always significant for the bank or lender to be aware of how a borrower will repay the loan when it comes to Personal Loan. If you have been maintaining a good credit history by paying all the dues on time then it will increase your credibility as a borrower and boost your chances of loan approval. There are some other steps also that one can take into account to accelerate the loan approval. Here are the tested ways how to get instant approval on your "Personal Loan" application mentioned below:

Meet the eligibility criteria: It is advisable to compare the eligibility requirements of different lenders before applying for a loan. Most of the lenders have a minimum age requirement of 21 years and maximum of 60 years. Moreover, banks also have different age requirements for salaried and self-employed individuals. The employment area and income criteria also vary from lender to lender. Make sure to meet all the requirements for a speedy approval.

Keep documentation handy: The main documents you will need to have are identity proof, age proof, address proof and income documents. These may include a Voter ID card, PAN card, Aadhaar card, driving license or utility bills such as electricity, phone or gas bill can serve this. Income documents comprises of three month pay slips and bank statement.

Do not skip the research: One of major setback in rejection is avoiding the enough research. Every lender offers different interest rate. Consider all the options, do not go with the first lender, you could miss out on better loan offers from other lender. Do check upon the processing fees and other applicable charges too. Compare all these factors before finalizing the loan.

Be careful about credit history: At the last but not least, lenders will definitely want to scrutinize your credit report. If your CIBIL score is anywhere less than the expected or if you have defaulted payments on your existing loans, it will decrease your chances to "Get a Quick Approval On Your Personal Loan" request. It is always good maintain your finances in order. There are several platforms available on the internet where you can check your Credit Score for free. Make sure to review your report before opting for a loan, if there are any inaccuracies or errors, so they can be fixed on time.

It is suggested to look upon the loan amount requirement, whether you are borrowing for the long term or short term, always remember to borrow according to your repayment capability. It should be a wise decision to secure that much quantum which could be paid off easily. It is good to repay the borrowed amount without having to get into more debt. The equated monthly installment of your borrowed credit should not exceed 50% of your monthly income. Taking such pointers into consideration, you're sure to speed up your loan processing. To explore exclusive deals on financial products, just click on ShubhBank.com.