ShubhBank is a one stop solution to all your financial needs as well as has a partnership program that offer loan business access to any potential seeker all over India.

One can join our institution as our partner associate and submit leads to track their application using the CRM portal. You can start your own business across country from the comfort of your personal space and "Register as a DSA" at ShubhBank to earn passive income.

The duties of loan DSA involves seeking potential loan seekers for the specific lending institution he/she works for. A loan agent has to look out for the individuals who are looking for loan solutions to accomplish their financial goals. Afterwards, the successful leads are presented to the financial institution and then the loan application process begins.

With partner program at ShubhBank, you can "Register as DSA Online" or offline by submitting the required documents on our website or you can also visit the bank to join us and provide a convenient solutions to your borrowers to get any type of credit at lowest possible interest rates which will in turn gives you the opportunity to earn the smart payouts in the lending market which will act as a secondary income for you.

After joining as DSA in our lending institution, you will get the ability to search for customers who are in need of various financial products residing anywhere in the country. ShubhBank deliver different types of financial tools such as Home Loan, Personal Loan, Business Loan, Gold Loan, Loan against Property, Used Car Loan etc. We have very easy and convenient loan process and help people to fulfill their needs.

You will get an opportunity to become a business partner with a trusted financial lender i.e. ShubhBank. Moreover, putting your efforts and hard work helps you to generate great income. One of the major benefits, if you "Register as a Loan DSA Online" is to be your own boss as you have a complete command over your working hours and generates as many leads as you can and earn high incentives on successful lead disbursement.

In our partner program, a loan DSA can track their lead status and also check your pay-out. One just needs to check their contacts that are in need of any type of loan. If you give quality leads to the institution then surely it will give you an offer to earn more. Payout percentages may vary according to various types of loan which also changes from time to time. Being a DSA is both promising and high-potential profession and business in lending market.

One can apply online or offline to be a loan DSA at ShubhBank by clicking our website or visiting our branch in tricity with required documents. You need not to pursue higher education, no time limits, no targets but you have to be resident of India with a basic knowledge to earn highest pay-out on successful lead disbursals. Therefore, start earning today, and apply for DSA registration at our online portal ShubhBank.com.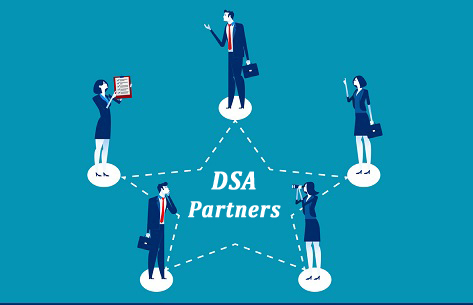 A person who works as loan referral agent for any lending institution is known to be a Loan Agent or DSA partner. This agent identifies and finds potential borrowers who are looking for the loan for the specific lending institution for which he/she works. Therefore, a DSA receives a fixed amount of percentage as an incentive from the lender for spotting, recognizing and categorizing a loan seeker and referring him/her to apply for a loan.

ShubhBank equips the individuals as loan DSAs who generate leads and process the loans. As a pioneer in the lending sector for past decades, our financial institution aims on the helping the customers to borrow the right loan product. While you "Register as a Loan DSA" at ShubhBank, you have to spot and advise a prospective lead seeking a loan such as Personal Loan, Home Loan, and Loan against Property, Business Loan, and Gold Loan etc.

For being a loan agent at ShubhBank, one needs to be resident of India and over the age of 18 years and above. It doesn't require any specific qualification; one can be a working professional, business owner or a student. An agent will be supported by efficient expert, backend technology to reap out the best outcomes as in lead generation as well as smart payouts in terms of incentives.

DSA Registration: One has to follow some simple steps from the comfort of their personal space to register as a Loan Agent.

1. Visit our website ShubhBank.com and select a Partner Program.
2. Fill the registration form from your laptop or smart phone and submit the same.
3. Our support team will call you to guide about the entire process of registration.
4. A loan manager will explain the entire things you need to know about the process to generate leads and processing of loans.
5. After knowing the details of procedure, an agreement will be signed up between you and ShubhBank.
6. Once you signed up, you will be provided with unique DSA code, which will help you work further on your leads and loan processing.

The documentation during registration is minimal as well as simple. You just need to submit your KYC documents such as Aadhar card, PAN card and bank account details. Once the documents are submitted and verified, you will be an official ShubhBank DSA partner to earn much more than money.

ShubhBank is large finance distributor and has a wide network presence of hundreds of loan agents across the country operating for more than a decade. We have a strong presence online and offline in lending market and have ventured into the digital space with a core team operating from tricity.

Our financial institution operates by sourcing various loan products from renowned banks that include Personal Loan, Used Car Loan, Machinery Loan, Home Loan and many more. The services provided by our bank are tailored to suit customer preferences and requirements. To grab this golden opportunity to earn smartly, visit our website to "Register as Loan DSA Online" to get on the Millionaire Bandwagon.