Tag: reasons behind loan defaults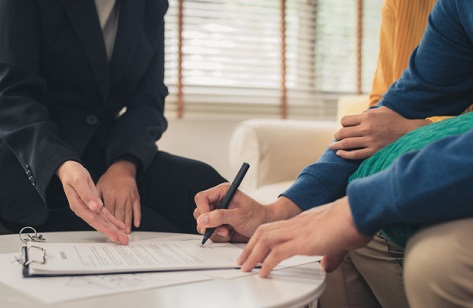 In India, loan defaults and frauds are the major reason behind unpaid loans. Lenders believe lending is risk free when borrower have a good credit score and a regular income source but recent slowdown in economy, vanishing jobs and increased unemployment in the country has led to a rise in number of loan defaulters. The majorly popular loans in India are Home loan, loan against property, Gold loan, Used car loan, Machinery Loan, Business loan, Personal loan etc. These loans have been classified into two categories; one is secured loan and second is unsecured loan. There are "Some Reasons You Should Know Behind Loan Defaults" such as delays in salaries, job loss and business turn down are some of the top reasons for debt defaults.

Delay in Salary: It is the most common reason behind 40% of the loan defaults in India. The salary delay is common whether you are in government job or private job. Therefore, borrower is no left with any other option of delayed payment of loan for more than a month affecting your credit report.

Job Loss: As the Indian economy has been slowing down after demonetization, the number of job losses has increased and in such a case, borrower is left with no money to repay his/her ongoing monthly installments.

Business Loan: Business is always unpredictable where nothing is sure and most of the business owners take a working capital loan for the smooth operation of their venture. In case of any loss or failure, the repayment of the loan becomes tough leading to loan default.

Frauds: It might sound unrealistic but fraud is one of the major reason of loan default because some people take loans with a pre-planned intention of not to repay it. It is difficult to qualify for a loan without having legal documents still some manage to do so. Some of them misguide the lender and get underground not to "Repay the Loan Amount".

The defaults are most common in business loans and personal loans as they are unsecured, so in that case of fraud borrowers do not pledge collateral equivalent to the borrowed amount and later on they do not repay. The consequences related to loan defaults are additional charges and penalties, drop in credit score, less chances to qualify for future credit, loss of ownership of collateral with lots of stress and tension. When you are not able to repay the loan for more than 3 months, the lender will send you a legal notice if you do not take any considerable step. The court will provide you a time period to repay the amount but if you failed to utilize that time, then your collateral will be considered as non-performing asset.

In order to lessen the defaults in country, every lending institution needs to tighten their loan eligibility and have a thorough check on the borrower's repayment history and job security. Moreover, in case of business loans, every lender needs to be more sure about the repayment before they lend.