Tag: reasons of business loan rejection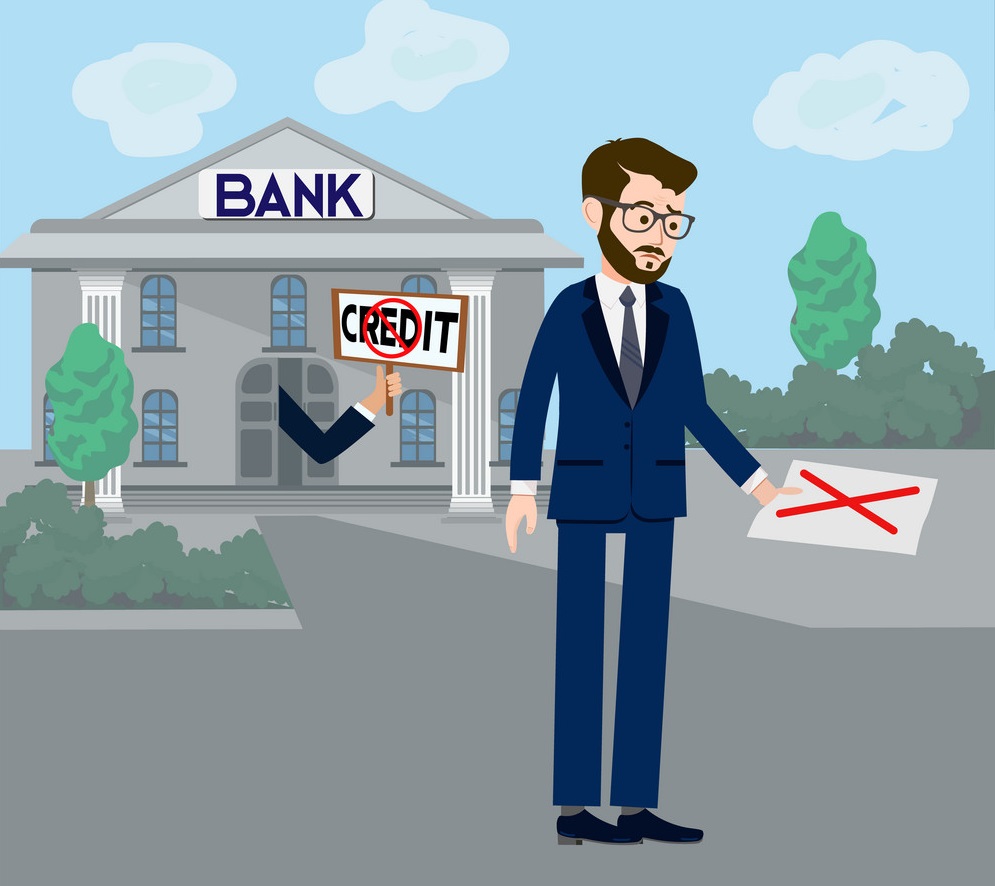 It involves a great amount of money that has to be invested from time to time to run a business smoothly. Many of the business owners who just had started their business or had a small business don't have ample amount of cash to ensure the smooth operation of the business and they have to "Apply For Business Loan". Sometimes, it is not easy to get approved for loan and borrower face a rejection by the lender. Here, we have mentioned some common reasons behind a rejection of business loan:

Company's Credit Rating: This factor plays a major role in availing a loan against business as it reflects the creditworthiness of business person. Every lender account on the score, business credit rating as well as individual credit score. The rating depends upon the financial history of business, tax return details; business registration details, personal credit score etc. Therefore, low rating of business unit as well as owner's low credit score brings a greater chance of loan rejection for business.

Insufficient Collateral: It could be a major reason behind the rejection of business loan for small scale industries. Most of the lenders require any physical asset of an equivalent weight age to loan money to ensure the repayment of the loan but small scale industries don't have adequate collateral to offer as a guarantee. As the loan quantum depends upon the value of collateral and insufficient collateral makes the lender to step back from giving you a business loan.

Poor Documentation: To avail any loan, an applicant has to provide all the necessary documents. In case of business loan, one has to provide the papers regarding company's account statements, contracts, business plan, tax return details, legal documents, financial statements etc. Sometimes, businessmen are not able to provide accurate papers which may lead to the rejection of business loan. Hence, loan applicants have to be precise about the paperwork before they "Apply For Business Loan Online" or offline.

Inadequate Cash Flow: Every lender takes an account of your cash flow earned through business before approving a loan to you. Generally, small scale businesses and start-ups often struggle with adequate cash flow to fulfill the loan terms and conditions and lender may reject your loan application as your financial situation risks your repayment ability. Therefore, new and small production units need to manage their cash smartly and in better way by sharpening their accounting skills to avoid any kind of loan rejection.

Small loan quantum: Most of the times, small scale industries apply for a smaller loan amount as they don't have a need of too much cash and their operational units are easily manageable with less funding but the lower loan quantum is not profitable for most of the lenders when it is compared to expected return. Every lender wants to go for larger loan amount as it is earns more profit for them. Hence, a loan seeker needs to evaluate all the necessary aspects of their company and underwrite the loan amount for which they get easily approved for.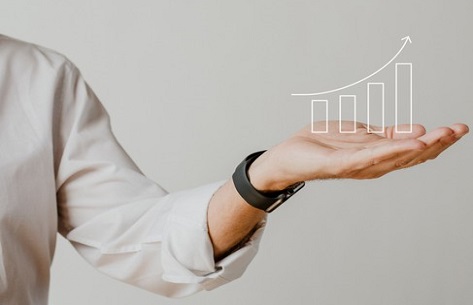 Securing a loan for your business is not an easy task but when the much needed funds are disbursed to you, you are able to recruit new employees, get your old machinery repaired, and purchase new equipment to keep your business operations running efficiently. However your journey while you "Apply For Business Loan" is not easy as a walk in the park as it involves few hurdles but you can tide over them with a bit of guidance.

In this article, we will guide you about some of the obstacles that may come across while availing a business loan which are listed below:

Unable to meet collateral requirement: A business loan is a secured type of loan where most of the lenders ask for collateral against loan money. This is one of the major roadblocks in taking business loan especially for micro scale businesses as they don't have much security to pledge. So, it is better to find a lender who offers collateral free loan where you can secure the funds without putting your assets on the line.

Unsuitable credit score: A credit score is one of the key factors to get through eligibility criteria that lenders will check to determine your creditworthiness and repayment capability. Thus, without a good credit score, lender may reject your loan application. This issue is common amongst small scale businesses and new enterprises as they have very little or no credit history. One cannot build a good CIBIL overnight, so layout a robust business strategy to convince the lender about your repayment ability.

Inconsistent cash flow: Every lender favors the loan applicants with a constant cash flow because it reflects your business health whereas lenders view uncertain cash cycles or inconstant revenue streams poorly. Therefore, try to optimize your cash flow before taking a business loan. It is advisable to keep your financial records and income statements duly updated to maintain a spotless profile. You can approach ShubhBank to "Apply For Business Loan Online" or offline that requires a decent credit score.

Existing debt: If you have a pre-existing loan, lenders may not review your loan application positively. This is very common scenario for any enterprises with pre-existing loan as it reflects a high debt-to-income ratio which is a comparison of your total monthly installments to your total monthly income. There is not particular DTI ratio but the lower it is, the better it is. Make sure to pay back your existing loans timely which help you to build your credit score to enhance your loan eligibility.

If you really want to avoid such hurdles and quickly want your business loan to get approved for your requirements then avail a business financing from ShubhBank. We provide both secured and unsecured type of business loan solutions at competitive rates of interest, minimal documentation and flexible repayment period for maximum convenience. You can also use the loan EMI calculator to check your repayment potential. Visit us for business loan as it can be the key to the growth of your company.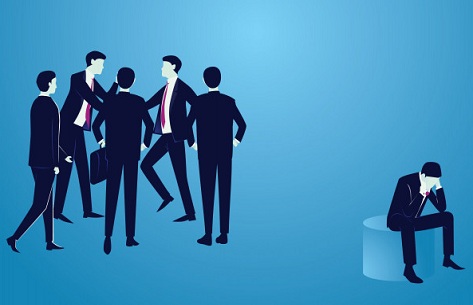 A business loan is a boon for small businesses and start-ups but rejection on this loan is a matter of financial nightmare. In recent times, the number of approvals on corporate loans has decreased drastically due to the risks attached to it such as NPA has made lenders more and more harsh and cautious towards the approval of application. So ShubhBank is here to enlist "Few Reasons of Business Loan Rejection" you have to take care to apply for business loan.

Poor Credit History: Lenders always evaluate your business credit score while deciding on your loan application. If you have any negative remarks on your credit report then it may directly lead to rejection of your loan application. So a good credit rating is utmost for direct approval of your loan whereas low credit score increases the chance of rejection or you may end up in paying higher interest rates on loan quantum.

Lack of Collateral: A high quantum business loan is a secured loan which means these loans are usually backed by some collateral. The value of loan money is directly proportional to the value of collateral or security. If you default on repayment then lender has right to use that collateral to recover their loan money from it. However, in case of new ventures, it is more difficult to "Secure a Business Loan" as they do not possess any assets.

Overall Business Turnover: The overall turnover of your enterprises is one of the key parameters that come into play when lenders decide on your loan application. The evaluation of cash flow in your business will determine your repayment capacity and in case of poor cash flow, lenders will reject your loan application.

Age of Business: Most of the lenders evaluate the duration for which your business or organization has survived in the market while sanctioning the loan application. Every lender looks for at least three years of business presence to approve your business loan in one go. Apart from this, you are also asked for two years of IT returns to ensure the profit consistency of the firm.

Somethings to keep in mind after rejection of your business loan
• First and foremost, evaluate and figure out the reasons why your loan application was rejected. If the reasons are rectifiable then correct them at the earliest and re-apply for business loan.

• Secondly, the rejection of your loan application may adversely affect your credit score. You must exercise in building up your credit score as early as possible as it will determine your future credit capability.

• Lastly, you may consider a searching for other funding options can be taken other than a loan from traditional financial institutions.

Getting a business loan is a great step towards extending or growing your business and they are usually ideal for meeting your working capital needs or upgrading the new machinery for operation units. Taking above mentioned reasons in consideration, you can get an instant e-approval on your business loan from ShubhBank after successful submission of your loan application.