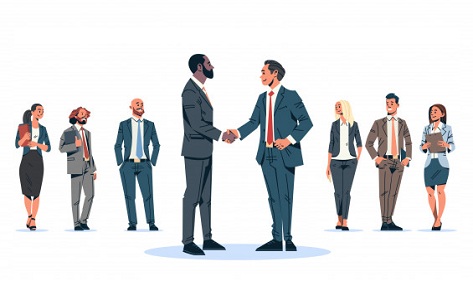 In our journey to bring good financing opportunity to all deserving small businesses, we consistently seek good partners who can help our borrowers get access to funds. If you are interested to be a "Business Associate" we would love to talk with you and seek ways to mutually benefit. ShubhBank help you to generate swift access to good borrowers thus giving you good returns with an excellent supporting service leveraged by technology. There are several reasons what entice you to be partner with ShubhBank.

• Earn High Payouts: Payout is the expected financial return for every case being disbursed by you. Our institution provides a generous ratio of incentives compared to other DSA's for all our partners who get their case disbursed. There is unlimited potential for earning thousands of bucks per month.

• Transparent Process: The process beginning from getting a file from the partners till the disbursement, all the operation under ShubhBank will be completely transparent for its partners. Our partner dashboard gives complete visibility and keeps your borrower applicants updated about their case in timely manner.

• Additional and Timely Earnings: Partnering with ShubhBank is a great way to earn great monthly income using the entire personal and professional network and making money outside of your routine job. The will be no delay in getting your payouts directly into your bank account after the completion of your loan disbursement and the return depends on your business done with us.

• Speedy Operation and Quick Disbursal: ShubhBank.com is a digital lending platform so our sophisticated partner relationship management helps you to succeed faster. The flow of operation will occur rapidly and there will be no delay when the required documentation is completely ready for the process of getting a loan.

• Grow your Business: Each borrower has different requirements that ShubhBank understands and helps with. We also provide Credit Consultation, CIBIL Check with the experts' advice from our efficient professionals.

• Nominal Paper Work: ShubhBank believes in paperless and hassle free approvals. We encourage our partners to send the borrower's documentation online to reduce the paper work. Our own digital platform is connected with various lenders and services which is completely paperless.

• Your unique Partner Affiliate Code and link: We provide a unique code for each of the partners under which their leads will be logged-in. you can also this code to your customers through which they can directly apply in ShubhBank for which we will you the credit.

• More Funding Product Options: We deal with various financial products that include Personal Loan, Business Loan, Home Loan and Used Car Loan. We also entertain Loan against Property, Gold Loans and Machinery loans. Therefore, we are one stop shop for all your financial needs.

• Confidentiality: The personal and professional detail of the customer stays with us as we know that the financial matters are sensitive.

To "Register For Partner with ShubhBank" please visit our website ShubhBank.com or feel free to call directly, if you would like to know more about our comprehensive as well as rewarding partnership program.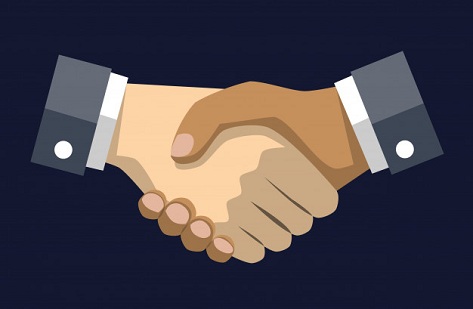 Ever you have been applied for a loan, not directly from bank or NBFC but through some agent? Have you wondered why this person is trying to get you secure a loan when you can do it by visiting a lending institute? Well for beginners it is not a scam, they are the people who help you procure a loan from a bank or NBFC are direct selling agents. They work to find potential borrowers for the organization they represent. To do so, they on look for loan seekers and these leads are then directed to the concerned bank or NBFC and the loan processing is taken forward. There is a process that needs to be followed when it comes to becoming a direct sales agent. Every lending platform has its own registration process. You can "Register As a Loan DSA" with ShubhBank in such common steps:

• Visit and submit your application to the branch or you can register online as well.
• You will ask to furnish some documents and they will be verified afterwards.
• If there is no issue with your background check, a registration agreement with the right stamp duty will be sent to you.
• Fill the required details, sign the agreement and submit it. Post this, DSA code will be issued to you.
• After receiving your code, you can start uploading loan documents.

Job duties of DSA

The loan DSA does not just get potential leads but there are some other responsibilities also:

• Procure the completed application form along with required documents from their leads.
• Conduct a preliminary check of all the provided documents and ensure that all papers are genuine.
• Upload these documents and the loan application form to track the status of approval.

Advantages of being Business Correspondent

• You can earn an additional income and the amount you earn will vary from loan to loan and lead to lead.
• You can run your business with zero investment with very little risk.
• You can enjoy the flexible working hours and have a benefit of working from anywhere anytime.
• There is no requirement of higher education to pursue this business partnership.
• You do not require any additional training as it is provided in-house by the lending institution.

Benefits of borrowers while opting a loan via DSA

• Any concerns related to loan queries you have can be quickly addressed by the loan agent.
• You will be provided with a wide variety of options to choose from when it comes to the financial products you are looking for.
• The loan DSA is available if you require any service after sale.

This type of employment can be enjoyed by every salaried or self-employed individuals, student or retired, independent worker or homemaker etc. a person just cannot wake up and start selling loans, you will have to register for it. If you are an Indian citizen, your age ranges between 21- 60 years and "Fulfill the Eligibility Criteria of Registering as DSA" at ShubhBank, you are heartily welcomed by us.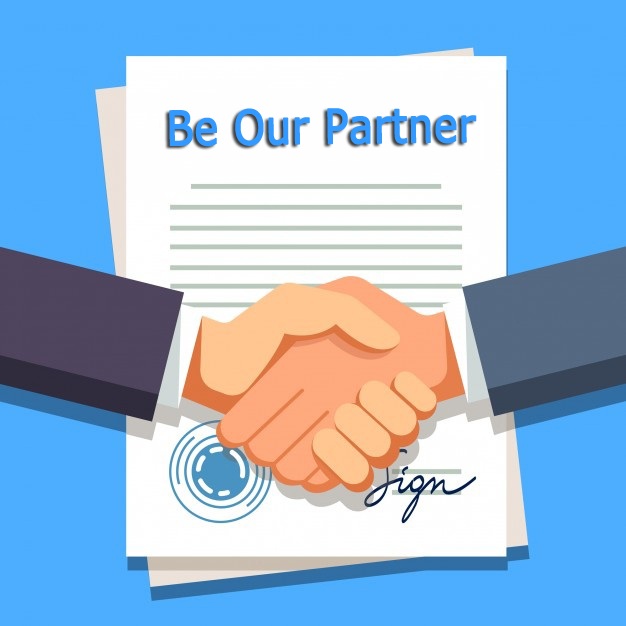 ShubhBank provides a good credit finance journey to all deserving individuals and consistently seek good partners who can help our customers get access to capital. If you are a lender or looking for a side business, we would love to talk you and seek ways to mutually benefit each other. We aim at swift access to good borrowers thus giving you good incentives with a superior supporting service leveraged by advanced technology. If you would like to know the "Reasons of Becoming a Bank DSA" for rewards are mentioned below:

HIGH PAYOUTS: Payout is described as the financial return for every loan case being disbursed by you. We provide a generous ratio of payouts to all our partners. There is no such limitation for earnings, you can earn as much as you can depending upon your potential.

TRANSPARENCY: The process of all the operations under disbursement of loan will be completely transparent for the DSA. Our platform gives complete visibility and allows you to grab more and keep your borrowing applicants updated about their loan status.

ADDITIONAL EARNINGS: It is a great way to accelerate your monthly income using your personal and professional convincing skills and making money outside of your primary job. We do not make delays in giving your payouts once after the completion of disbursement. Payment will be in the form of cheques.

QUICK DISBURSAL: Our partner relationship manager helps you with all the operations that help you succeed faster and operation flow will also be rapid. There will be no delay when all the documents are in place for the process of getting a loan.

BE YOUR OWN BOSS: We understand the borrowing needs and situations of our customers. We also provide CIBIL consultation with the expert's advice. A DSA can help the borrowers in getting approvals depending upon the bank policy. You can work anytime from anywhere, therefore, giving you an opportunity of being your own boss.

MINIMAL DOCUMENTATION: ShubhBank believes in paperless loan approvals that are quick and smooth. We encourage our loan agent to collect the files through online modes to reduce the paperwork. Our digital platform is also connected with lenders and DSAs which is also paperless.

PARTNER AFFILIATE CODE: We provide unique code for each of the partner under which their loan cases will be logged in. you can also share this link to your contact through mails or messages. They help the people for applying a loan at ShubhBank which will provide you a credit.

MORE FUNDING OPTIONS: We deal with innumerous product options like Personal loan, Business loan, Home loan, Used Car loan, Loan against Property, Gold Loan, Machinery Loan etc. Therefore, we act like one stop shop for all your financial needs.

THE CONFIDENTIALITY: We understand the financial matters are bit sensitive so the details of the borrowers stay safe with us. Even we will be happy to sign a non-disclosure agreement for businesses.

To "Register As DSA" with ShubhBank, visit our website ShubhBank.com or feel free to call us if you would like to know more about the partner program.