Tag: repay your home loan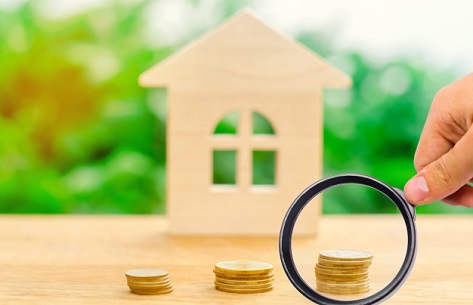 Getting in debt is never good because it can adversely affect your financial health and credit history as well. The prepayment facilities on a home loan offered by various lending institutions make it convenient to lower down the EMI burden making the loan journey stress free for borrowers. If anyone avails the facility of prepayment after he/she "Apply For Home Loan" then it will help him/her to reduce the interest burden which in turn helps to reduce the total cost of your borrowing.

A home loan prepayment means for repaying your home loan before the fixed tenure. It can be paid in two ways either completely or partially. Thus you prepay your home loan, it reduces the EMI. You also have an option of reduced tenure instead of reduced EMI while going for a home loan prepayment. It is advisable to go with it when you have surplus amount of cash with you.

Basically, you can prepay a loan when you receive your bonus from your company or any of your investments get matured. Most of the home loans have long tenure and therefore, borrowers need to pay a lot of interest rates adding up more to the overall cost of borrowing. So, by repaying the loan before its tenure can save you a lot of amount that you would have consumed on interest.

Looking at the benefits of prepayment you must be wondering how you can prepay a loan. Well, one can start with a small prepayment amount and keep adding gradually, this will help you observe the benefits and will motivate you for the new loans in future. Take a plunge into some ways which will help you to prepay your home loan.

Savings: Availing a home loan is a largest investment for everyone which lasts for minimum of 10 to 15 years. It is always good to save some amount on normal basis after paying the monthly installments. By saving this small amount for few months, you can use this amount to prepay your home loan reducing the EMI as well as tenure on your home loan.

Reduce tenure by increasing EMI: If you cannot accumulate funds by savings, you are still able to prepay the loan before tenure by increasing your monthly installments. By increasing the EMI, your loan will end soon and on the other hand it will save you a lot of money on interest rate charged by the lender.

Set the goals: As prepayment of loan, either you "Apply For Home Loan Online" or offline, it will ensure you a peace of mind but you should not ignore other goals as well. Along with prepayment of loan, one needs to set other financial goals to achieve financial success. It will not help you to stay motivated but also helps you to realize your financial mistakes. Moreover, it also helps you to have a clear vision to achieve your financial goals.

A prepayment should not be your single goal, focusing on other goals such as retirement and children's education is equally important.