Tag: secured loan against property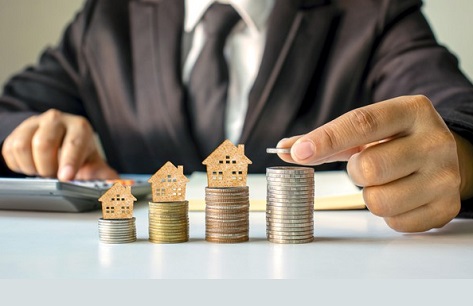 Generally, most of the potential loan seekers do not have much knowledge about loan against property, that's why people prefer to secure personal loans when they need some kind of funding but if you have a huge requirement and want to secure desirable funds, it's always good to "Apply For Loan against property" which saves your money on the interest rate. The majority of people have lack of knowledge about LAP that how it can be taken, what is the interest rate on it, how they can apply for it and so on. Here, we will provide you a brief idea about some of the factors related to it.

Loan against property is a type of secured loan where borrower can secure a loan y keeping their property either residential or commercial as collateral. However, by doing so, one risks the ownership on property which is given as security but if borrower repays the loan without any default then there is no risk at all. Since, you are keeping one of your prized possessions at risk, it is crucial to check everything about loan process so to create no room for any errors. Here, we are listing some points that you should take into consideration before taking LAP.

♦ Interest rate: Once you make up your mind for LAP, the first thing to look after is interest rate comparison. There are innumerable lenders in the market offering loan against property but it's important for you to choose the favorable deal offered by particular lender on affordable interest rates. Therefore, compare the interest rates between lenders online and choose one that offers you best deal.

♦ Loan documents and payment terms: It is always advisable to read the documents carefully before signing any loan agreement as doing so without proper knowledge can cost you too much in the long run. So don't make a hurry to seal the deal without checking every document properly, especially, when you are unable to understand the terms and conditions properly.

You can also seek help from a financial expert who lets you understand the fine line that you should pay attention to in your loan documents which involves terms of prepayment, minimum and maximum prepaying amount, any clause that allows the lender to change the terms of the loan and at the end one of the most important clauses after defaulting on a loan.

♦ EMI calculation: Whenever you "Apply For Loan against property Online" or offline, it is important to calculate your estimated EMI. It will help you to analyze your affordability as well as helps you to plan your monthly budget accordingly. One should not default on paying the EMIs for the loan that you secured against your property. Hence, do calculate your monthly installment to repay the bank and then decide on the loan quantum that you want to take against the property. There are number of lending platforms available online where you can use the EMI calculator to this accurately.

No matter what, a loan against property can be a great way to fund your bigger cash requirement. It's upon you to utilize this option wisely while applying for LAP.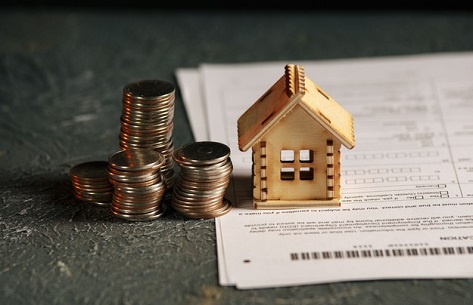 Uncertainties in life can come at any time and financial ones are always unannounced where our savings can also fail. Most of the people create emergency funds while imagining the emergency scenarios but sometimes we do not have enough funds which are needed at that time. In such case, you may ask for credit from your relatives or friends or you can opt a loan from a bank. However, friends and family can help you but not with the desired amount then the best way to deal with such situation is taking a "Loan against property".

A loan against property is a secured loan to meet your personal as well as business needs by mortgaging your property. The loan can be secured against any residential, commercial property or sometimes agricultural land also. A borrower can get a LTV of 70-75% of the market value of the property. This loan can provides you a larger amount with lower interest rates and there is no restriction on the use of borrowed money.

Understand the Essentials of loan against Property
♦ Interest rate: The rate of interest on loan against property is much lower than other unsecured type of loans as your property act as collateral which assures the lender about the repayment as they have property rights with them. The borrower can also choose from the floating and fixed rate of interest as per their convenience.

♦ Risks involved: In some situation, when you are unable to make the repayments, lender has the right to sell your mortgaged property to recover their outstanding dues from that. Therefore, if you "Apply For Loan against property" you are always at the risk to lose the ownership of your mortgaged property if you are unable to repay the borrowed amount.

♦ Documents: The papers required to submit or uploaded to avail the loan against property online or offline includes identity proof, address proof, ITR slips, bank statements, property documents in your name, passport size photographs etc.

♦ Eligibility criteria: The eligibility criteria for LAP is same as other loans depending upon the CIBIL score, income, age, qualification, assets and on the organization or employer with whom the loan seeker is working. The loan quantum is only approved when the borrower can meet the set of eligibility criteria set by the particular lender. Once your loan gets approved, the loan money is disbursed either in full or in installments into your provided bank account.

Hence, loan against property is best solution when you need a huge amount of money. It is highly recommended because there is no restriction on the use of borrowed money, from fulfilling your personal emergencies to your business needs, it is just one solution for all. The biggest advantage associated to this loan is you get the funds at comparatively lower rate of interest. It can be availed by both salaried and self-employed professionals and the maximum tenure period for this loan can go up to 15 years depending upon the eligibility and credit profile of the borrower.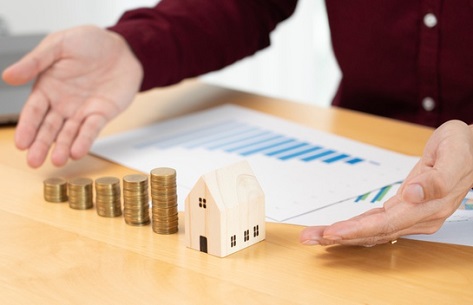 A loan against property is one of the most popular loans as it is easy to use and can serve as a needful source of financing. Therefore, in order to manage your finances efficiently, you must keep in mind about the charges applicable on your loan against property. It will give a clear picture about the total cost of taking mortgage loan and will help you to layout a budget for the repayment of loan. So, have a look on various charges that are applicable on your loan against property.

Interest rate: The rate of interest is the cost at which the particular financial institution extends credit to you. The calculation is made on the total amount that one borrows for the tenor for which he/she is taking the "LOAN AGAINST PROPERTY" and interest rate is calculated annually which is added proportionately to every monthly installment.

Processing fees: It is also known as application fees used to cover administration costs, credit check costs and property appraisals and so on. This amount will be deducted from the total borrowed amount before it is disbursed to the borrower.

Charges on statement: Most of the lender will charge you for interest, principal statements as well as loan statements that help you monitor the progress of loam. It is sent to you in the form of hard copy covering the cost of printing and sending them to you. You can avoid such charges by switching to online loan process. One such lender is ShubhBank, which offers digital lending platform and access to all loan related statements at your convenience.

Penal interest: In case you default a loan or fail to make EMI payments, you have to pay penal interest. It is calculated on a monthly basis and charged over and above the interest rate. So, it is advisable to plan your repayment in advance to avoid paying such charges.

Part prepayment charges: If you got a bonus or saved enough to make part prepayment towards the principal amount to repay the loan fast then lender may levy a prepayment charge. Before you "APPLY FOR LOAN AGAINST PROPERTY" ensure yourself to choose a lender with low or zero prepayment charges to make the most of it.

Foreclosure charges: It involves paying off the entire loan money in one go before the completion of the tenor. Likewise prepayment, foreclosing the loan also attracts a charge too. It is always good to choose a financial institution that has a low foreclosure charge to make repayment simpler.

Secure fee: Some of the lenders impose a secure fee to ensure security for your transactions and sensitive information in a manner they deem necessary. It is done to keep your online account and data safe.

Hence, whenever you are in need of loan against property, don't choose just by looking at a low interest rate. Therefore, choose a ShubhBank which gives you ample funds at a nominal interest along with unhidden charges when you pledge your commercial or residential property with us.