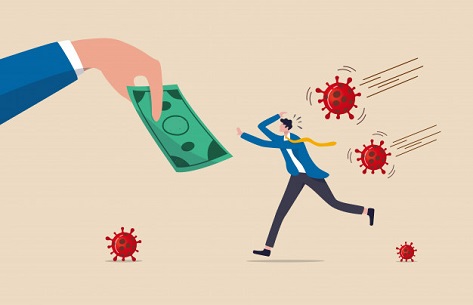 Nowadays coronavirus pandemic has pushed whole globe in to lockdowns generating economy crisis and messing household finances. All the world economy has witnessed a standstill and unemployment has risen to unmatched levels. Therefore, your personal finances are also suffering in this crisis. Hence, care must be exercised as smart money management is important for survival. Every individual has to think calmly that will help you to fortify your household finances making you to come out of crisis unharmed. ShubhBank is suggesting you to exercise some pillars of finances and how to manage your money amid "Covid-19 Crisis" to get autoimmune to the financial crunch.

1. Build emergency funds: You must save something from your monthly income in an emergency fund that can be accessed during critical times such as job loss, medical treatment etc. Never use such savings for lifestyle expenses such as vacations, entertainment or shopping.

2. Liquidate your assets wisely: You should act in an orderly manner and try to liquidate your assets to cover urgent cash needs or to protect your investment from irrecoverable losses. Be careful about the tax implications as well as the costs of liquidation like penalties or exit loads.

3. Top-up your existing insurance policy: Plan to improve your insurance coverage by buying a top-up health insurance policy. It's an easy way to get additional plus large sized coverage with your existing coverage acting as a deductible.

4. Avoid panic: A clear headed thinking is always needed for your decisions such as liquidation or fresh investment because panic driven action may compound on your ongoing losses. It is always advisable to tolerate the ongoing volatility to earn higher returns later so buy new investments only if they line in with your financial goals.

5. Evaluate your monthly investments: This pandemic has given many valuable financial lessons so no longer align to your goals can be pruned. Always continue making your monthly contributions towards SIPs or any chosen scheme if you have regular income source. Never liquidate your investment if you fall in short with cash.

6. Don't apply a loan without comparison: Always plan a loan with lowest interest rate and that can be done by comparing the different lenders at online marketplaces. You can "Apply Online Gold Loan" or LAP at ShubhBank that may carry lower interest rate which in turn charges you less than credit card debt.

7. Use the moratorium if you require: During COVID-19 outbreak, lenders are providing a 3 month moratorium on EMIs. You can use this option if you have cash problem but always be aware of the interest rate that accrue during the deferment. However it may relieve you from stress for short time but if you have a regular income then continue with your repayments as you will gain nothing from the deferment.

8. Keep an eye on your credit card dues: Credit card may charge you higher rate of interest per annum. So never let your dues to build up and keep them repaying to decrease the chances of debt trap.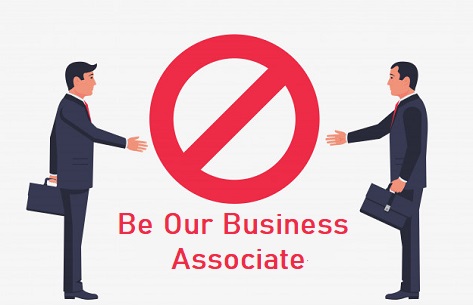 A Covid-19 outbreak is deteriorating the whole nation with full force. However, this pandemic has forced majority of workforce to stay at home for an indefinite period of time but an ideal opportunity to earn money while staying quarantined. Nowadays it's economical and safe to work from home by helping others to secure a loan in their need by becoming a "Direct Selling Loan Agent" at ShubhBank. Staying quarantined is a good time to start on the right foot and bode well even for your finances. Read on to find how lockdown is an ideal period for becoming a DSA at ShubhBank and for earning high payouts being your own boss.

The competition in banking industry is growing rapidly these days and many of the NBFCs have appointed business seekers as DSAs who procure clients for the financial commodities like loans, insurance etc. The basic responsibility for being our business associate is to find a customer who would be a potential client to specific financial product at ShubhBank and is paid with a set percentage commission on the lead they provide to the bank. He/she have to verify and complete all the documents for the further loan process.

Benefits offered by ShubhBank to the DSA
• We give regular trainings to DSAs to increase their product and its process knowledge.
• Our financial institution provides you a good source of income while staying home and without putting in long working hours.
• We do not demand any specialized educational qualifications, so any person interested with limited qualification can work and earn smart incentives.

Attach with ShubhBank as a DSA

To work with our financial institution, an aspirant can attach as DSA in following steps with us:
1. Before signing up as business partner, checklist all the factors like commission percentage, targets, working hours etc.
2. Provide all the documents and submit the application to bank and wait for verification.
3. Once all the verification is done then bank sends an agreement for DSA with a stamp duty.
4. Read all the terms and conditions carefully and return the duly filled form to the bank.
5. Once the agreement is submitted then DSA code will be generated by the bank.
6. This code is used as an ID for all future settlements with bank and can start functioning.

ShubhBank bears all the training of DSA on its products and methodologies. So "Be Our Business Partner" because risk assessment is very low and this work can be done as an additional income source. The loan agent helps us to get a more direct approach to the prospective client in any given geographic location. We offer a fixed share of commission to the loan agent on each product sold by him to the customer. The bond between a DSA and financial institution is considered to be symbiotic as both benefit each other coexisting in a system. ShubhBank.com can help in all kind of online registration in very less time and you can reach us here for any queries.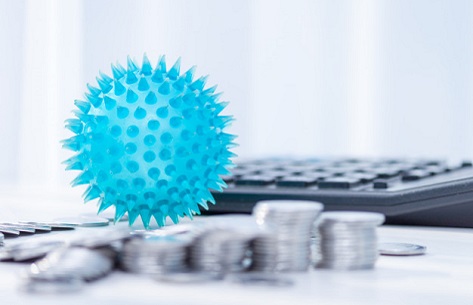 Nowadays, there is panic in air due to pandemic of COVID-19 and staying indoors is not only an effective way to remain healthy but it may also be a good time for financial security when all of us surely need it. However, all the individuals are facing downside of not being able to business or commute to workplace but there are some upsides of this isolation period. Generally, our life is fast paced that we forget to identify our monthly budget, so it is great time to embrace the isolation and make this a productive one. Here take a look upon how to keep check on your finances while staying quarantined while checking your monthly scenario.

Check Your Credit Report
Your credit report contains all the information about your Credit Card billings and loans. Moreover, it shows you the updated repayment history. By going through it, you'll figure out if you've been missing any Credit Card payments or loan EMIs. Also, reviewing your credit history every now and then will help you boost your CIBIL score and thereby increases your chances of loan approval in future.

Review Your Savings
Prepared a brand new plan to save money in 2020 so why not review how you've fared in the first quarter. It'll give you an insight into how realistic your plan is, and if required what changes you can make to it. Sometimes, plans sound great on paper but they don't pan out the same way in real life. If you find out any gap in your plan and fix it before you move ahead into 2020.

Reschedule Your Household Budget
As essentials are taking center stage during the lockdown, it's time to adapt your household expenditures to better suit the situation. Use this period to map out the general cash flow towards daily expenses. You might be already doing everything right in this regard, but it won't hurt you to review it for what it's worth.

Clear Your Credit Card Dues
If you've been paying your minimum monthly due towards your Credit Card bills, you may want to consider clearing all the dues because these plastic cards charge high interest rates which can cause your debt to grow big. You don't want to be in debt trap. If clearing your dues is not your style, you can always consider transferring your outstanding balance to a Personal Loan. This way, you'll be repaying your outstanding due at a lower rate of interest.

Forecast the Lockdown Savings
If you want to look up at the "Bright Side of this Lockdown" just try and lay out how much you're actually saving by not commuting to work place on a daily basis. Now it is the right time to optimize your savings and make this isolation work in the favor of your finances.

Well, it's a best time to review your finances. Do to the same what companies do during a recession like identifying weaknesses and improve accordingly.