Tag: tax benefits on home loan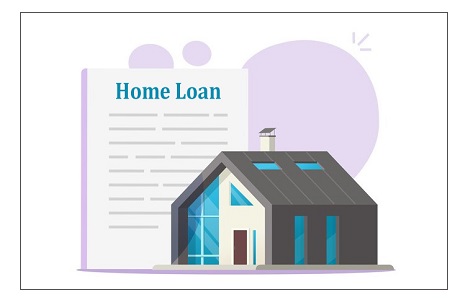 Nowadays, home loan market is growing with every passing day and easily available to the common masses. Though it is easily accessible, therefore, one should be aware of the loan quantum that can be approved to him/her. Thus, it is advisable to research properly and understand completely about the home loan eligibility. So, before you "Apply For Home Loan" it is highly recommended for you to check your eligibility as well as affordability.

Loan eligibility is a term given to specify your affordability. It reflects how much loan money you will get through home loan. The eligibility is determined by various factors which include borrower's age, income, employment, CIBIL score and many more depending upon the norms of particular lending institution. The factors that help in enhancing the home eligibility involves a good repayment history, regular source of income, co-applicant/co-borrower, low credit utilization ratio etc.

There are some tips and tricks to increase your home loan eligibility and to secure a loan quantum that you desire. In this article, we are discussing some tips to enhance your eligibility which is mentioned below:

→ Adding a co-applicant: Signing a home loan agreement with your spouse or your partner as a co-borrower can increase your eligibility. By doing so, you can also get approved for higher loan quantum from the particular financial institution. As a matter of fact, co-borrower can be your life partner, your sibling or any other family members. Adding co-applicant can increase your EMI affordability and lender find it more secure to lend you the money. Some of the lenders also get ready to lend a loan at comparatively low rate of interest.

→ Adding second source of income: Another source of income can help you to increase your eligibility for home loan. A second source of income can be your rental income, part-time job, rent from farms, share etc. Adding any of these on top of your monthly income reflects your good financial health and hence, lending institution find it secure to approve you a higher loan quantum.

→ Improve your credit score: It is one of the key factors that decide your loan approval or rejection either you "Apply For Home Loan Online" or offline. It is one of the most important components which decide the loan money which will be approved for you. Lenders find it secure to lend money to the person having good credit score as it indicates good repayment history of yours. Therefore, if you are planning to take a home loan, check your CIBIL score first. If you find it low, then try to improve it.

→ Repay your existing debts: The repayment of existing debts not only help you to build a good CIBIL score but also help you to decrease the credit utilization ratio which further enhances your home loan eligibility. Moreover, having some additional savings and investments can also add up to your eligibility.

Hence, these are some of the tips and tricks that you can follow to increase your "Home Loan Eligibility" and make the loan journey easy and convenient for you.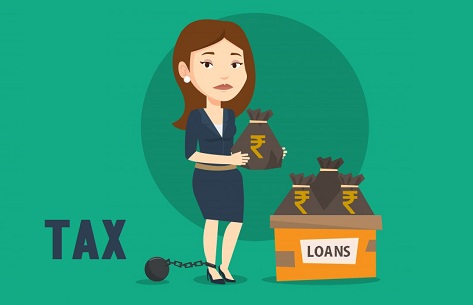 Loans can be a savior during an emergency and they don't have to trap you in debt over a period of time, if you manage your finances well. Even, you can get tax benefits from certain kind of loans. It is true that you could get some great tax deals on your loans. As per the income tax, 1961, government has levied some tax benefits that have been provided been provided to the borrowers to reduce the burden of tax repayment. Let's have a look on some common loan options that offer tax benefits.

Home Loan: It is one of the biggest loan liabilities that a borrower can avail. The loan quantum and tenure can be high on "Home Loan" but the tax benefits that a customer reaps on it are pretty good too. It can benefit an individual in two ways. Firstly, the amount paid towards the principal qualifies a tax deduction under Section 80C of the Income Tax Act while another benefit comes from a deduction in the amount paid as interest on the loan. If one has his/her spouse as co-borrower, the deduction can be claimed by each of you. The tax benefits on home loan can only be availed after the construction is completed.If you are planning to sell your home within five years from the date of taking loan then say goodbye to tax benefits.

Study Loan: The government has put various measures to promote higher education in youth and people have become aware to venture out of the country to study. Nowadays, the cost of professional courses such as medical and engineering is still sky-rocketing in India as well as abroad. This is when study loans come in handy as they pave the way to your future. To enjoy the perks of tax benefits on your Study Loan, the loan should be borrowed from scheduled financial institution. The tax benefits to the borrower availing an education loan for pursuing the higher studies come under the Section 80E of the Income Tax Act. This advantage can be availed for maximum of eight years or on the tenure, whichever is applicable.

Personal Loan: It is a type of unsecured loan that offers a plethora of requirements. This loan is a lot easier to obtain without stating the purpose of borrowing it. The most common reason behind applying a "Personal Loan" is medical emergency, debt consolidation, travelling, higher education and many more. Most of the people tend to miss out the tax advantages on it as not many know this benefit of loan. Generally, the principal amount and charges of interest paid towards loan cannot be deducted for tax exemptions but you can claim the benefits if you are using the borrowed amount for home renovation.

Now you have a guide that if the loans are handled responsibly, they can help you plan your finances in a better way. The tax benefits are the fantastic offers provided on Home Loan, Study Loan and Personal Loan. If you are looking for a loan from above mentioned categories, just give them a shot.