Tag: term insurance policy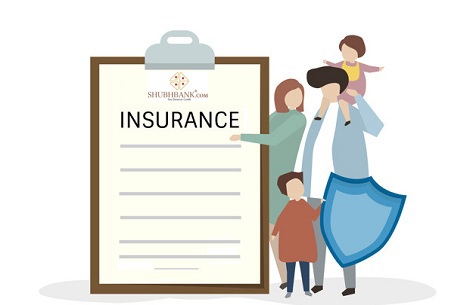 It is an insurance policy that provides the fixed coverage to the insured for a fixed period of time at fixed rate of payments. In any causality or demise of the person during the policy term, the insurer pays a pre-decided amount of money to the nominee. Some insurance companies in the market also provide coverage in case of full or partial disability. Don't take it as a financial instrument to generate wealth during the lifetime. The policy holder pays a certain amount of money annually as premium since the start to end of the policy, and in case of death or disability resulting in loss of regular income; the insurer pays coverage to the nominee either as one-time payment or in lump sums. Let us understand the better way that what is the need of term insurance in life?

Availing this insurance will benefits the family dependents of insured person even after they are gone. Every person who has dependents in their family such as parents, spouse, and children should definitely by a "Term Insurance Plans". It is catered especially for those who are only one to earn bread and butter for their families and have dependents that will face the money crisis after your job loss or demise. The coverage amount received from policy in that case can be used for daily expenditures, higher studies or wedding expenses of their children.

Features of a Term Insurance Policy
The key features of this insurance plan which one should look for before buying it are:

Assured Sum
Assured sum in the plan is the amount of money that is payable to your nominees/dependents after the insured person's demise.

Age
Every person in the age bracket of 18 to 65 is eligible to "Buy a Term Insurance Plan".

Maturity age of Insurance
The age at which an insurance policy expires is known as maturity age of the policy. Generally, most of the policies have a maturity age of 75 years but a few may even go up to the age of 85 years.

Policy Tenure
The duration for which an insured has coverage is known as the tenure of the policy. For instance, if a person having age 40 years want to opt for a term plan with a maturity age of 75 years, then, in this case, he will have tenure of 35 years. The tenure period of a term plan may range from 10 years to 40 years depending upon particular insurance company.

Claim Settlement Ratio
Before choosing a term insurance plan, you must ensure that you are buying it from an insurer who is offering a higher claim settlement ratio. This ratio implies the percentage of claims that the insurer offers to policy holder, so one must choose an insurance company on the basis of its claim settlement ratio.

Health Check-ups
The insurer may ask you to undergo some health tests while applying at a certain age or in need of high insurance cover.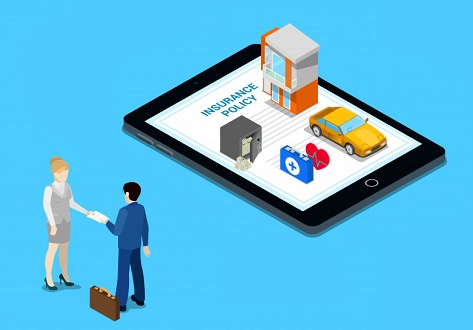 With the increasing access of smartphones, laptops, tablets etc., the whole world is going digital. Sensing the needs of customers, insurers are rapidly opting online channel for distributing wide range of insurance products. Be it "Health Insurance, Motor Insurance, Term Insurance" or other financial plans, you can buy any of these with a finger click. It's as simple as you do online shopping. Some people still feel skeptical of buying policies online. They might be scared of losing their hard earned money or mis-selling. The online channel of insurance distribution is safe and cost effective. We will tell you few points to change your perception of online insurance and it is nothing to get afraid of it.

Low Premium: There is no mediator or agent involved in buying an online insurance policy, the insurer saves the commission money and it can be shared with you in the form of low premium. The online policies require minimal documentation and management expenses. The insurers share all these saving with their customers. Despite low premium, all other benefits under the online policy remains same as it is in the offline policy.

Easy to Buy: Insurance policy can be bought in a single go on your laptop or smartphone while sitting in any room of your sweet home or from your workplace. The onus is on you to select a suitable product as per your requirement and budget. You can educate yourself with comparing quotes and benefits provided by all insurance players present in the market rather picking a policy from limited options with an agent. It is always suggested to do thorough research before buying an insurance policy.

Easy to Manage Policy: The most important edge of online channel is to manage the policies without papers and electronically over offline policies. These insurance websites facilitates you to view your old policies even bought offline. They have their online chat forums to address the customer's complaints instantly.

Easy to Renew: The websites are not limited to buy a plan only, you can also renew your existing online insurance policy using your debit or credit card or net banking.

No fear of Mis-selling: In previous times, there were several cases of insurance mis-selling. Opting these online channels, you can yourself choose the best suited plan as per your needs after going through benefits and rates of all kinds of plan.

No Fear of Losing Policy: When you go for an "Online Insurance Policy" your every detail is electronically stored in the insurer's database, so you do not need to worry about losing the physical documents. It helps you to access the policy anytime, anywhere and you can download your policy related information from the website of concerned insurance policy.

There are host of benefits that you can enjoy while buying an online policy as it is more convenient and easy way. It is always advisable to compare policies online and never forget to read the policy features and benefits prior opting for it.