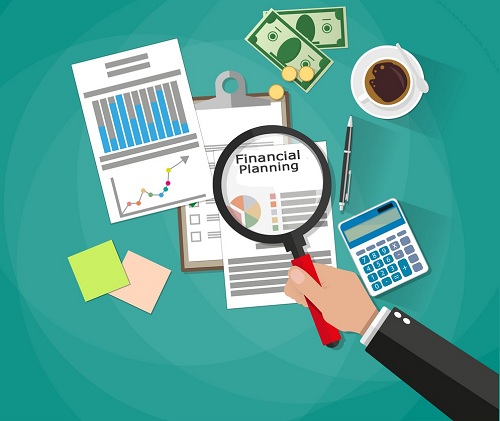 You might be in your late 40's and you are working twice as hard to get half the reward to lead a comfortable life and you might be forgetting something very important to your future. After some years when you retire, there will not be any cushion to protect your backbone as you will not be drawing the salary that time. You need to lay out a plan that your life after retirement will be as pleasant as now. Retirement is an important event in one's life as it marks the end of one phase. It is necessary to be financially fit at that age but for achieving this, you need to plan carefully to lead a good life. In this article, we are going to discuss what the importance of "Future Financial Planning In Life" is and why you should secure your future early.

REASONS FOR SECURING YOUR FUTURE EARLY IN LIFE
You might be wondering what it is required to plan so early in your life. There are some reasons mentioned below that why should you start planning immediately.

Quality of Life: If you are really planning to lead the life as you are leading now such as with your maximum salary, then you have to start planning early to maintain the same quality of life. The long term plan will enable you to save significantly. On a flip side, you will have to scrimp after your retirement and finances will become more of a restriction.

Income: You may have the income sources in future like pension, side business, rent etc. but you will most likely have a little income. It is good to start a calculation now and try to save up from now for a better future.

Medical Expenses: Aging is sure to bring along some diseases and illness. As per saying, "Man is not immortal." Now you might be fit as fiddle but after a certain age, your health starts deteriorating and there may be some medical expenses. If you are aware of such things then you should save up now to afford your medical expenses after retirement.

Other Expenses: In coming years, you might want to fund your grandchildren's higher studies or their wedding; with this view you should probably start saving up immediately. On contrary, you have to liquidate some assets to fulfill these requirements, ultimately leading to the bad quality of life.

Moreover, life is always unpredictable. You might plan something and life may have something totally different in store for you. You should be prepared for unforeseen events such as medical emergency or any other financial need. If you have saved up a substantial amount of money for future, you can use it in dire consequences as well. Saving up early in life is always advantageous because your earnings have more time to compound and grow. So planning for your future is more like an ongoing process which pays off after your retirement.