Tag: terms and conditions of personal loan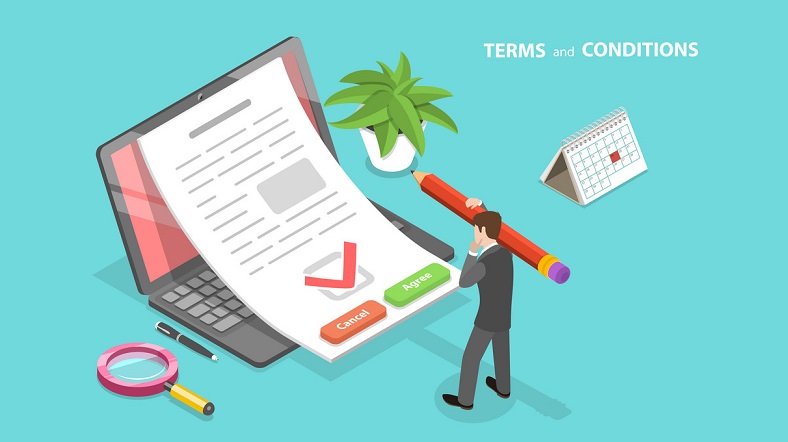 A Personal Loan is a great option for individuals who need monetary help to meet unforeseen expenses. This financial aid can be used for various purposes such as renovating a house, wedding expenses, paying a hospital bills and many more. Nowadays, it is a seamless process to "Apply For Personal Loan" either from office or home and repay it through monthly installments. Most of the lenders offer flexible loan tenures which has made this loan convenient for the borrowers.

Every lender has their terms and conditions while offering you a personal loan. In this article, we will guide you through some of these terms which you must be aware of before availing a loan:

→ Easy eligibility criteria: These criteria evaluate that a borrower is worth of getting a loan. It has been put in place by lenders to ensure that the borrower can repay the loan on time. A loan seeker needs to be at least of 21 years of age and not more than 58 years at the time of loan maturity. One has to be employed for full time and needs to earn at least 25000 rupees per month. The eligibility criteria are so easy that anyone can meet this up.

→ Nominal documentation: Every lender asks for some documents to comply with RBI guidelines to ascertain the financial suitability of a customer for Personal Loan. A lending institution generally demands KYC documents like PAN card and Aadhar card. One also needs to submit their residence proof as in utility bills or passport and income proof through salary slip. A lender may ask for your latest bank statements or ITR slips.

→ No collateral: A Personal Loan can be availed without pledging any asset as security. It means you don't need to provide any of your personal or professional assets to acquire loan money because loan terms are based on the income and credit worthiness of the borrower. A lender will ask your monthly income and credit rating to determine your eligibility for a personal loan. Therefore, one doesn't have to risk their assets while getting such a loan.

→ Flexible repayment structure: The repayment tenure means the fixed time period in which you have to repay the entire loan amount including interest rate. It can range anywhere between six months to five years. One can choose the longer tenure where he/she has to pay a lower EMI every month whereas in shorter tenure, one has to pay large EMI resulting in lower loan cost.

→ Competitive rate of interest: One can also "Apply For Personal Loan Online" or offline at very attractive interest rates without pledging any collateral. The interest rate depends upon the credit score and loan amount asked by the borrower. You should be aware of the fact that if you have a higher monthly income then you will be offered with lower interest rate.

Hence, after reading the above mentioned factors, you will find the terms and conditions of Personal Loan are quite relaxing. So, before you apply for a loan, make sure to read all the provided information to enjoy your loan journey.