Tag: fullerton india personal loan eligibility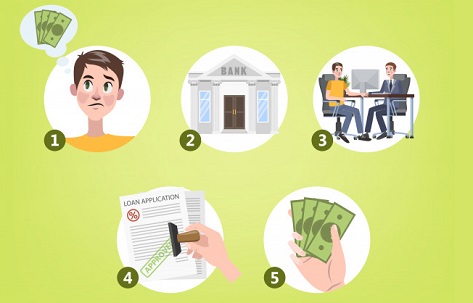 Have you ever suffered a loan rejection? Do you know the reasons behind this rejection, if yes, and then do you want to improve your odds of your loan application approval? Before heading to the reasons, you must know how the loan processing works, steps involved in loan application that will make you eligible for re-application with better chances of approval. Generally, personal loans are unsecured type of loans that doesn't require any security against them. You can "Apply For Personal Loan" from various lending institutions.

There is no standard set of documents that each lender asks for as it varies from lender to lender. Typically, you will need to submit these documents such as PAN card, address proof, last three months salary slips, latest bank statement etc. However, personal loans are the convenient form of debt but getting an approval could be challenging sometimes. There is a set of criteria that lender will ask for while considering your loan application. Let us have a look on some ways to fix your loan eligibility.

→ Review the reasons of loan rejection: To fix any problem, you must know the reasons behind it. There could be number of reasons for your loan rejection. Some of them may be low monthly income, bad credit score, inaccurate information, unstable profession, existing loans, number of loan enquiries etc. the lender will not take such things positively and may reject your loan application.

→ Improve on credit score: A credit score helps the lender to determine your creditworthiness. If you have a high score of 750 or more, you have greater chances to get your loan approved and you may also get an opportunity to secure a loan on low rate of interest. So it is crucial to build a strong credit history. To do so, it is important to make timely payments on your dues, credit card bills and existing loan repayments.

→ Maintain your debt-to-income ratio: This is the ratio that determines your debts with respect to your income. A higher ratio will reflect that you have too many debts and unable to repay your loan. Therefore, to maintain your ratio low, you must repay the existing debts before applying for new loan. In result, lender will be risk free to provide you personal loan at competitive interest rates.

→ Compare and borrow: Every loan enquiry adds up to your credit report and affects your score adversely. So, do a proper research about lender and compare the loan products online. Every lender has different set of eligibility criteria and rate of interest. You must choose the lender that caters your needs and provides you quick and convenient personal loan.

→ Check your documents before applying: Before you "Apply For Personal Loan Online" or offline, check your all documents in place. Do not provide any inaccurate information to comply with lender's terms to face any rejection. Never make a rush before re-applying any loan.

At the end, do not get disheartened, if you get your personal loan rejected. Just follow the above mentioned steps to improve your chances of loan approval.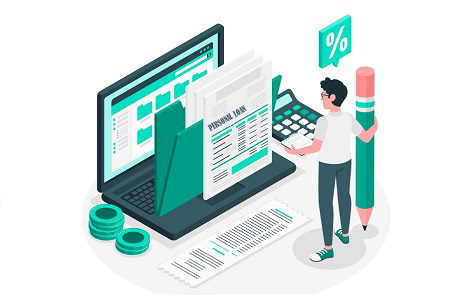 Few times, we all have encountered a situation where a sudden expense popped up when you didn't expect it. We have all been caught to suffer from some uncertain expenses at some point in our lives. In such situation, the first thing that comes to our mind is a loan that could be secured at the lowest possible rate of interest.

Nowadays, personal loan is an unsecured type of loan which makes it more attractive to avail as you do not have to pledge any asset as a security against the loan. Therefore, any individual with good credit score can "Apply For Personal Loan". Most of the lenders in the market offer personal loan at smart interest rates and borrower friendly terms. Likewise, ShubhBank provides a seamless experience to the potential borrowers of budget friendly personal loan keeping in mind the monthly cash flow.

In this article, we will spotlight some reasons why you must secure a personal loan to overcome the financial shortfalls of your life.

Minimal documentation: ShubhBank demands very small set of documents in order to process your loan application. Even you do not have to fall for manual submission of the documents as we offer you the online service to upload your documents. We just require basic KYC documents such as identity proof, last 6 months salary slip, bank statements as well as address proof.

Flexible repayments: When you are done with all the requirements that lender has asked you to process the loan application, then the sales executive customizes the loan scheme that best fit your profile. It will help you to fulfill your financial requirements without the load of heavy monthly installments as we offer flexible repayment options for you.

Online accessibility: You can also "Apply For Personal Loan Online" from the comfort of your space, these days. All you required to do is to visit our website ShubhBank.com and fill out the loan application form. Our loan executives will customize offers that will best suit your financial profile. One you get approved for loan, then the loan money will be disbursed directly to your bank account.

Quick approval: Once you complete the entire documentation along with application form, then the lending institution will carry out a basic verification process. After the verification, the lender will disburse the loan quantum to your account within few business days.

Multi-purpose usage: You can use this unsecured type of loan in case of an uncertain financial need or other long term requirements. You can fund either medical or wedding expenses, home improvement projects, travel expenses etc. with the disbursed loan amount.

Transparency: We have transparent loan processing right from the approval to the disbursal of loan. We work as per the loan agreement signed between us and the applicant. There are no hidden charges or loan terms that would arise out in later stages of your loan journey.

A personal loan from ShubhBank is pocket friendly and easily available and we also provide customer eccentric support to guide you through the whole loan process making a stress free experience for you.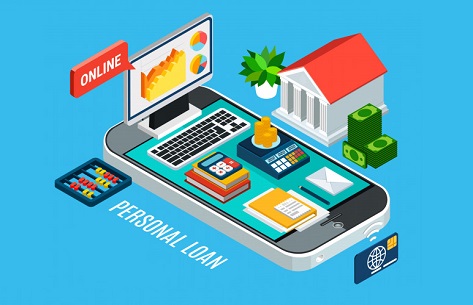 Sometimes situations may arrive when your savings are not enough to cover your emergencies because spending all your savings in a single time is not a wise idea as it increases your potential financial risks in the long run and left you with no financial security to cover you back. There might be a solution for such situation where money is needed urgently apart from your monthly budget. In such case, borrowing will be the only solution left for you but what makes sense is choosing a right lender and perfect type of loan which has easy processing with simple terms. "Personal Loan" is such a financial tool where you get access to funds without pledging any security at budget-friendly interest rates.

With the revolution in technology with the lending sector, you can now secure a Personal Loan in much easier way. You can easily take a personal loan by visiting the websites of online lenders like ShubhBank or you can also pay a visit for offline loan. To apply for the loan, you just need to fill the loan application form by providing basic information what may lender ask you for. The online processing is fast and your loan gets approved in a shortest possible time. There are few stages of personal loan processing which we have listed below:

→ Loan Application: To start a loan processing, you have to fill a loan application form which can be found easily on the online platform of various lenders. The application form should be duly filled with all the genuine information. The form includes the section to provide your personal details such as name, address, age, employer with whom you are working and contact details such as email address or phone number.

→ Submission of documents: Once you complete the loan application form, lending institution will take the loan process ahead and will ask for the KYC documents to get submitted. A lender needs these documents of loan borrower to determine and verify the identity, age and income. These documents include Identity proof, residence proof, income proof etc.

→ Document verification: The verification process starts once you submit all your required documents with loan application form to the lender. Firstly, the lender will check the credit score when you "Apply For Personal Loan" and if you meet the criteria, the lender will move ahead to verify your provided documents. The primary verification includes your identity and address that you have filled in application form, then your income details are verified by cross checking with your employer or bank details. When lender finds your documents correct and you meet the eligibility criteria, you will be approved for loan.

→ Disbursal: Here, the lender drafts a loan agreement for you. It may include loan terms and conditions, the interest rate and tenure for which you are getting approved. If you are satisfied with all the terms and conditions, you need to sign the loan agreement. After that the loan money will get disbursed directly to your bank account. It is always advised to go through the terms and conditions carefully in the agreement before signing it.