Tag: how to access online loan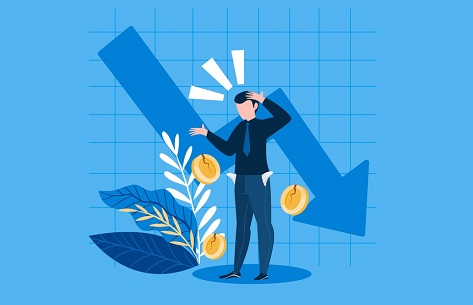 Life is full of uncertainty; therefore, you don't have idea when a sudden expense will pop up when you are not expecting it. In our lives, we have all been caught off guard by some uncertain expenses at some point. Those times, the only remedy to this crisis is borrowing that could be easily secured at the lowest possible interest rate. "Personal Loan" is an unsecured type of debt making it more feasible to avail without pledging any asset as collateral against it.

Any individual with the ability to repay it can avail a personal loan. There are numerous lenders in the market who offer personal loan at smart interest rates and borrowing friendly terms. Likewise, ShubhBank's Personal loan is fueled with flexibility and convenience. Our goal is to provide a seamless experience to customers and budget friendly loans keeping in mind the monthly cash flow cycles. Here in this article, we will spotlight the reasons why one must avail a personal loan with ShubhBank.

⇒ Online accessibility: You can easily avail a personal loan from ShubhBank from the comfort of your personal space. All you are required to do is click on our website ShubhBank.com and fill out the application form. Once you upload your basic information, the site will customize offers that will best suit your needs. You can also carry out this process offline by visiting our branch in tricity.

⇒ Nominal documentation: We ask for minimum documents in order to process your loan application. One does not have to fall prey to manual delivery of papers because you can upload the documents online. The basic documents required may include ID proof, latest bank statements, salary slip or address proof to "Apply For Personal Loan Online".

⇒ Flexible repayment: Once you uploaded the documents along with application form, our representative will customize the offers that best fit to your profile. We always keep in mind your monthly income and other expenses while customizing the loan scheme. It helps you meet your financial requirements without the heavy burden of monthly installments.

⇒ Instant Approval: After applying for personal loan, we carry out a basic verification process on your given details. Post the evaluation process, we approved the loan until or unless you fulfill our eligibility criteria and disburse the loan quantum directly to your bank account within few business days.

⇒ No usage restrictions: One can use this loan can be used in case of any emergency financial requirement or other needs. You can also use the loan money to fund medical expenses, weddings, travel expenses or home improvement projects and merely anything with our loan offering.

⇒ Transparency: The process of approval to disbursal by ShubhBank is transparent. We work as per the agreement signed by the borrower. There is no place for any hidden charges or terms and conditions that would arise in later stages in your loan journey.


ShubhBank is the one stop remedy for your financial crunch. We have customer eccentric support team to guide you through whole loan process.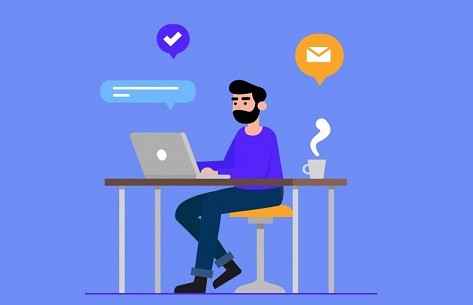 "Online Loans from ShubhBank" can help you to come over those emergency situations where money becomes the prime necessity as they are fast in processing and disbursal and will be a great help in fighting financial emergencies. But getting approval on some loan depends on the eligibility of the applicant. Unsecured loans are collateral free loans which make the lender making the eligibility criteria bit firm as compared to secured loans. The risk of non-payment of loan amount is always high here so lenders make a strict eligibility check so that the risk of NPA can be minimized. Let's how to access online loan by taking care of such factors:

Age
Age is the first criteria to meet for a loan applicant and must not be less than 21 years old at the time of applying for the loan and must not be more than 60 years old. The chances of getting loan increases when you are young because you will have fewer responsibilities towards your family and can extend your loan tenure till the maximum length.

Income
The income is the next checklist of the lender before approving the loan. The borrower must have a regular source of income and range may vary from lender to lender. Along with the same, the amount of minimum income also varies depending upon one's profession i.e. salaried individual or self-employed.

Credit Score
Prior to approving any kind of loan, lenders do check the credit report of the borrower. The credit score ranges from 300 to 900. Therefore, score of 750 or above is considered "Eligiblity For an Online Loan". Higher credit score reflects your disciplined behavior towards your previous loans. In the case of self-employed, the borrower must have 3 years of business continuity to become eligible for a loan. Frequent change in job area or business denotes instability in nature which is a negative remark for loan eligibility.

Employment History
The employment history is determined in the case of both salaried and self-employed individuals. If you are a salaried applicant, your credits in past will be recorded by the credit bureaus in your credit report. Any defaults in the past may make the lender believe that you may default in your next loan too. Therefore, lender may reject your loan application.

Repayment Capacity
The repayment capacity of a borrower is measured by a calculation as per the standards of Fixed Obligation to Income Ratio which is an indicator of smooth loan repayment. The lender evaluates your net monthly income and the total outgo of your existing loans including the applied one. If the total of all EMI's is more than 50% of the income, the lender assumes that you may default. In such scenarios, it becomes difficult for you to "Get Approval For an Online Loan".

Online loans from ShubhBank are very handy as you can avail them anytime and anywhere. But being eligible for a loan is required if you want your lender to approve the application. If you meet up the eligibility criteria and your documents are genuine, it just takes a few days to get approval and disbursement of the loan.