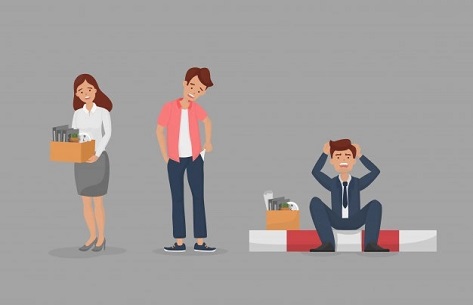 Every person has different notion of borrowing, some might consider it ok to borrow money for short term as well as long term goals whereas some might be strictly against any sort of borrowing. However, in certain situations of life, we have no other option than to avail a loan. The misconception about taking a loan is not good for your finances couldn't be ignored. The loans can help you in number of ways such a growing your business, get your child higher education; help you to buy your dream home or to invest in attractive business opportunity. However, if loan is not used correctly, it could trap you in vicious debt cycle. So here are some points listed in what circumstances you need to borrow money and there is no harm in it.

→ Medical Emergencies: An emergency can arise uncertainly, therefore, it is tough to be prepared if you are caught off-guard. If you don't have any medical insurance to cover your emergency, then borrowing money is inevitable. Several lending institutions offer personal loans to help you take care of medical emergencies without worrying about huge bills of the hospital. However, do check the terms and conditions of the loan before borrowing it.

→ Higher Education: If you are worried about child's future education, a loan against education could be an excellent option if you don't have adequate savings. Most of the banks and NBFCs in India provide education loan to help the children fulfill their dreams. The financial institutions not only offer the lower interest rate when you "Apply For Loan" but also have longer repayment period.

→ Expanding Your Business: If someone wishes to grow their existing business, borrowing money might be a best option, if you are short of funds in account to fuel your expansion. With the easy cash flow in operational units, you can grow your business by leaps and bounds which can lead to increased sales and higher profits. Therefore, have a robust business plan to reflect the lender that how you want to use the loan money to expand your business with minimal risk.

→ Consolidating existing loan: You have taken multiple loans in past years and unable to manage them, then gold loan might be a good idea to avail a loan with high amount to pay the existing loan. The gold loans are offered on lowest possible interest rate that can save you money if you are paying higher interest rates. It not only helps to consolidate the loans but also helps to manage your debts better.

Now we have touched upon few circumstances why people might borrow money. Before you "Apply For Loan Online" do your homework by comparing the different lenders on internet and keeping in mind the different aspects of loan that how much money you really need and how much money can you comfortable repay in a decided tenure. A loan can turn into messy financial challenge if you mismanage it, so beware of your deeds.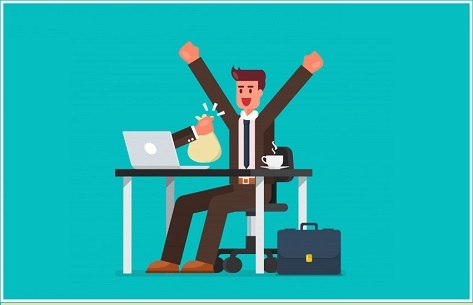 Nowadays, there is one of the best financing tool in market is a personal loan. Be it for starting-up small venture, your child's wedding or higher education or to fund the purchase of any electronic appliance, you can avail a personal loan for various purposes. There are many lending institutions offering best deals on these loans but getting low rate of interest is not an easy task. Every lender takes into consideration multiple factors before deciding to lend money to anyone. So take a look on some important factors that determine your interest and the ways to get a better rate of interest on personal loan and how to improve them.

Good Credit Score: A personal loan is an unsecured loan and doesn't require any collateral. Therefore, in such circumstances, a strong credit score is essential. It represents the creditworthiness of the borrower and lenders will ask for your credit reports before approving your loan. Having a good credit score, increases your chances to get easy personal loan as the lender have idea that you will be able to repay the borrowed money on time. Moreover, a strong credit history puts you in position to negotiate the interest rates.

Avail Seasonal Offers: Always pay attention to seasonal offers during the festive season in order to get low interest before you "Apply For Personal Loan". You can great deals offering zero processing fees, customized pre-approved deals and discounts on interest rates.

Compare the Loan Deals: Before availing a personal loan, keep in mind the interest rates offered by different lending institutions. All the information is available online, these days, so visit the websites of various financial institutions, and compare all the factors then zero in on a personal loan. You can also check with existing creditors for borrowing as they may offer lower interest rates as well as longer payback period than other conventional lenders.

Good Repayment History: Either it is current loan or pre-existing one, follow the habit of repaying your EMIs and credit card bills on time. This timely repayment will not only improve your CIBIL score but you will also be in better position to negotiate for better interest rates on any type of loan.

Calculation of Interest: It is advisable to understand the interest calculation methods before taking an offline or "Online Personal Loan". Some lenders may offer flat interest rates on loan where the interest is calculated on entire loan amount whereas some may offer loan at reducing rate of interest which is calculated on remaining principal amount. Having a better understanding of calculation method will save you a lot of time and efforts by avoiding paying a higher interest rate on personal loan.

If you are still unable to decide how to get a personal loan at competitive interest rates, you can avail it on ShubhBank.com. Our loan processing is hassle free with minimal documentation, collateral free and flexible repayment options as well as with the approval in just few business days after applying a loan.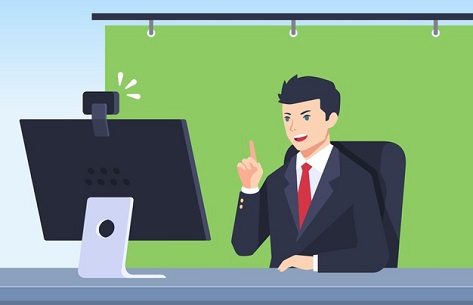 Among the COVID-19 breakdown, the demand of personal loans has been increased as the cost of living is increasing as well as the ease of availability makes it the best option among all other financial products. It is an unsecured loan and has great potential to meet your financial emergencies and provide you with the funds needed to make significant purchases. There are also some other reasons why people are preferring more Personal Loans nowadays. Let's have glance at those reasons:

Medical Urgency: There are few costs that protections plans don't cover related to health related crisis and these can mount quicker than one can imagine. In such cases, many people choose the Personal loan from ShubhBank to meet these costs. With the hiking prices of healthcare facilities, surgeries and major illness cost a lot.

Debt Consolidation: It is one of the most important reasons to secure a personal loan these days. Debt trap are common and everyone at some stage of life get debt trapped. However, personal loans are bit expensive due to high interest rates but they are way cheaper than credit cards which incur interest over 30%. It is also beneficial when you have to pay for more than one or two loans, in that case, you can repay all the pre- existing loans by taking "Personal Loan".

Improve Credit Score: A low credit rating always panic you as it affects your creditworthiness for future borrowing. Personal Loan is a great financial tool and individuals with poor credit score can take a small amount of this loan and timely repayment of this can boost their credit score but never default on the repayment as it can result in fall of credit score again.

Starting New Business: Getting approved for a business loan to start-up a new venture is a tough task. You have to meet certain criteria and have to submit piles of documents to qualify a business loan. Therefore, going for a personal loan is the best option as there is no restriction on the use of borrowed money.

Marriage Expenses: Our country is known for big fat wedding as people take this event on their financial status. It needs lakhs of money from costumes to catering, nowadays; shortage of money is not a big deal. As things are changing these days and availing a personal loan from ShubhBank is a best solution to that situation.
Purchasing Latest gadgets: Advanced mobile phones, new age home apparatuses and upgraded technology have turned out to be more extravagance than need. All these things make the personal loan a great choice to acquire your dream gadgets.

Today, the number of personal loan borrowers is increasing to greater extent due to certain obligations or may be dreams. But always be careful about borrowing as it is not a fun, you are bound to repay much more along with the interest rate. Always think wisely before borrowing and "Apply For Personal Loan" at ShubhBank whenever you are in dire need.